Click here to get this post in PDF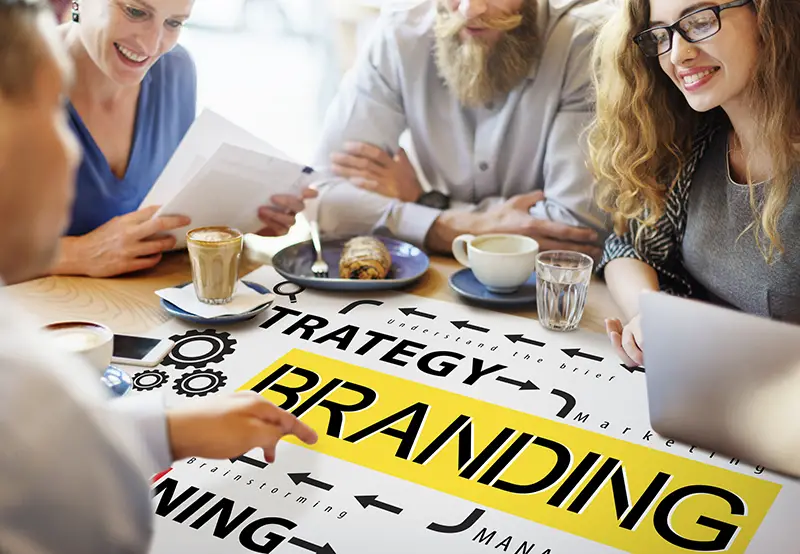 Digital branding is essential in the modern world that is obsessed with being online and having an online presence. If you don't have digital branding, then you are falling behind the competition and many people will not trust your business. When creating your branding strategy, you need to include digital branding, it isn't optional. Now that you know this, let's talk about what you need to know about digital branding and how you can use it for your business.
What is Digital Branding?
Digital branding is how your business and brand come across online. It is how you have built your brand on social media, on your website and app, and any other online medium. Digital branding is a combination of digital marketing and your online presence outside of your digital marketing strategies such as your brand's voice and personality online when communicating with your customers.
 Why Is Digital Branding Important?
Customers feel personally involved with a business or product because it has a strong digital presence. Branding that is well-crafted fosters user connections and helps you to speak directly to customers through day-to-day experiences on sites they already use. This helps build trust between your brand and customers that can then build customer loyalty and retention and result in positive word of mouth advertising that will bring in more business. The importance of digital branding is immense and should be used to your benefit. A digital branding firm will tell you exactly this. If you want the best branding, then hire a San Francisco brand agency and get started with what you learn in this guide.
What Benefits Does Digital Branding Have?
1. Helps You Target Your Audience
Digital branding helps you target particular customer groups using the online channels they use most often, Twitter, Facebook, and Instagram. You can then communicate with these customers and show them what you care about and why they should use your business to get what they are looking for instead of the competition.
Doing this successfully will help customers understand that you actually care about them and what they want. Communicating directly with customers will help you build a strong relationship with them. Customers should believe that you are always there to make their lives easier, if you can successfully communicate this, then you will be their first choice.
2. Highlights What Makes Your Brand Unique
Digital branding brings together all of your business's strengths and achievements. It will help you make a good first impression and set you apart from your rivals. You will stay ahead of the competition and meet target consumers in new ways by staying on the cutting edge of the digital world.
Elements That Are Needed For Successful Digital Branding
1. Logo
A logo is essential for all businesses. It is the image that people should associate with your business as soon as they see it. If this isn't the case, then your brand awareness and brand recognition strategies are not good enough.
Your logo needs to match the personality of your brand and what your brand stands for. If your logo doesn't do this, then it's not good enough. You should enlist the help of a branding agency to help you create a logo that represents your brand accurately. Your logo should be memorable and leave a good first impression in people's minds, but it shouldn't be too complex.
You should look at your competition's logos and see what they did. You need to make sure that your logo stands out from the competition, but it should still remain within the confines of your market. If it's too different, it will confuse customers.
2. Brand Messaging
Brand messaging is a big part of branding for all businesses. It is the way your business communicates with customers; it includes what your business says and how it says it. The brand messaging of your business needs to represent what your business values and believes in. Customers need to feel that your brand wants what is best for them. If this messaging doesn't come across to customers, then they will start considering your competition.
What should your brand's messaging include?
What does your business do?
What does your business believe in and value?
Why should customers use your business and not the competition?
Your messaging should be consistent across the board. The text that appears in a Google search for your business should be consistent with your website's brand talk. Similarly, the customer service representatives can converse in the same manner as you do on Instagram and Twitter. This is what you will be told by the best brand strategy agency because this is important and should be followed.
3. Search Engine Optimization (SEO)
SEO (search engine optimization) means that your brand and its products are easily found on search engines, which is one of the most common ways for consumers to find you. If you want to start working on your SEO for your website, then here are some tips that you can follow:
Make sure that each of your website's pages can be accessed using a link from another page.
Design pages with users in mind first and not the search engines.
Provide valuable information that cannot be found elsewhere to help your website stand out.
Check your website frequently for broken links and fix them.
Limit the number of links on a single page to one thousand.
4. Use Social Media
It's impossible to avoid social media these days. Social media is massive. When it comes to creating a digital identity plan, one of the first things that come up is social media. However, before using social media, you need to know where your target audience likes to spend their time online. Once you know this, you can start communicating with them directly and building a strong relationship. 
You may also like: What Is The Importance Of Branding And Advertising?
Image source: Dreamstime.com