Click here to get this post in PDF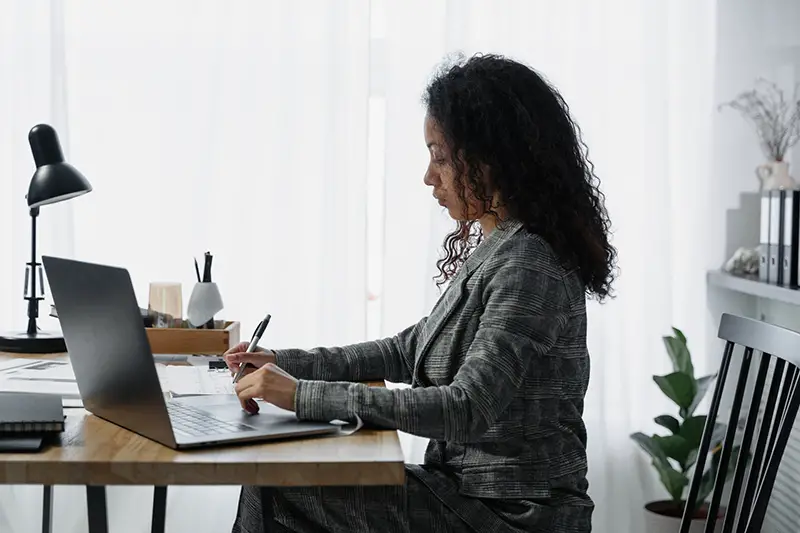 There is a difference between using an automated bookkeeping service and hiring a bookkeeper. A bookkeeper will use manual tools for reporting or bookkeeping software. There are hybrid bookkeeping services in the market, that is an online bookkeeper. One example is this Vancouver bookkeeping services organization. 
What Is The Job Of A Bookkeeper?
The responsibilities of a bookkeeper are to perform the financial duties of the business owner. A bookkeeper has access to some of the business owner's bank accounts, checks, passwords, and other financial information. The bookkeeper will require a level of interaction with the business owner to process the organization's transactions and manage business accounts. Additionally, a bookkeeper will email bank statements, share receipts, and checks. You can learn more about the role of a bookkeeper and accountant on the AccountingNest platform.
The bookkeeper will need to interact with the business owner periodically to successfully achieve all of its tasks on a daily, weekly, or monthly basis. The bookkeeper compiles a management report package that includes the following financial reports:
Profit and loss statements: a report of monthly or yearly revenue and expenses
Balance sheet: a summary of the assets and liabilities of the business
Statement of cash flow: the amount of cash coming in and leaving the organization
Accounts receivable: a list of open invoices that the company has yet to collect from its customers
Accounts payable: a list of bills that need to be paid with their amounts and expiry dates
Bookkeepers also perform other financial tasks such as sales tax calculation, payroll, budgeting, bank reconciliations, credit card reconciliation, and tax preparation for annual tax returns.
The Difference Between Traditional & Automated Bookkeeping
Traditional bookkeeping refers to the manual accounting system that uses registers and accounting books to keep financial records. The automated bookkeeping system uses accounting software to keep track of financial transactions electronically. In the traditional system, data can be recorded if the original entry is preserved. In an automated system, entries or transactions can be recorded in any chosen format. 
In the past, companies needed to create an accounting team consisting of accounting associates and a certified public accountant. But things have changed and become more advanced. Today, accountants upgrade their services by utilizing automated bookkeeping systems for faster and more accurate results. They don't have to deal with repetitive and time-wasting tasks anymore. Instead, they oversee the process and analyze the data that automated bookkeeping systems generate to help business leaders with quicker analysis and strategic financial planning.
Since all the calculations are made manually in traditional bookkeeping systems it is much slower and there is a likelihood of error. Automated bookkeeping systems only require data input and all the calculations are performed automatically. This makes automated systems much faster and secure as well since there is no individual involvement. Manual systems are almost impossible to backup while automated bookkeeping systems can easily back up and store data. 
Automated bookkeeping systems have large data storage. Accessing and pulling out data is quick and easy. The dashboards are intuitive and provide real-time data. Moreover, they're equipped with robust security features, such as multi-factor authentication and encryption, only allowing authorized users to access and view data. System configuration is also another feature of many automated bookkeeping systems, driving seamless data governance and management.
One of the key differences between automated bookkeeping systems is that reports like a trial balance or financial statement can be provided at the click of a button. With automated bookkeeping systems, business owners no longer need to be worried about their confidential data being compromised. Business owners will also have more time to manage the organization since they do not need to constantly supervise their accounting department. With automated bookkeeping systems, business owners have safe, secure, remote access to all of their finances. 
Business owners can make savings with automated bookkeeping systems by not having to hire accountants in their organization. With automated systems, it becomes easier to prepare financial reports at the end of the month, quarter, or year.
Now more than ever, tracking financials is a lot easier. Free banking and bookkeeping for small businesses can automatically reconcile transactions to financial statements and creates and updates cash flow statements and balance sheets through automated bookkeeping systems.  
When choosing an automated bookkeeping service, determine the features the solution provides. For instance, some automated bookkeeping software systems provide free checking accounts, receipts collection, and financial statements. Create a shortlist of providers and compare their solutions and pricing.
Overview:
Business owners can request automated bookkeeping systems to integrate with the accounting software running their organization. This can help business owners make the integration with their accounting system much smoother. 
You may also like: 5 Basic Bookkeeping Tips Small Business Owners Must Know
Image source: Pexels.com