Click here to get this post in PDF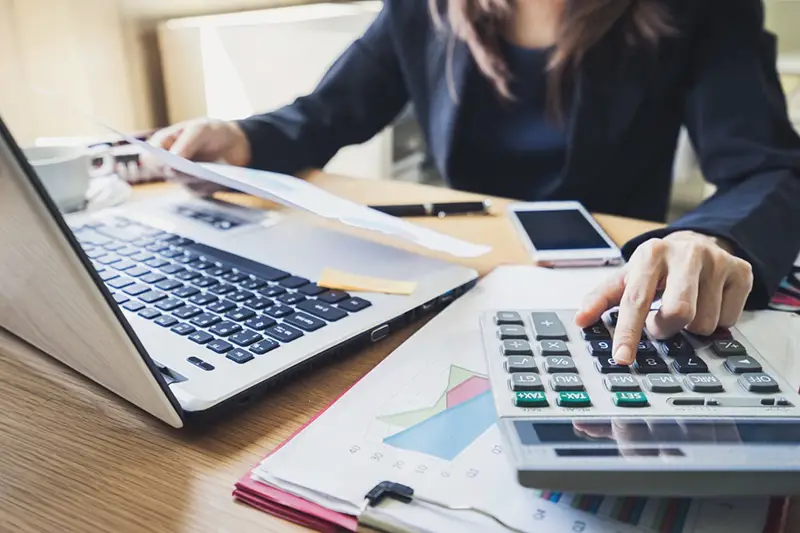 Are you keeping on top of your books?
Organizing basic bookkeeping is essential to keeping your small business protected and orderly. But unless you know what you're doing, recording everything right can be a challenge.
Don't worry, we are here to help. Read on for our top 5 must-know bookkeeping tips.
1. Keep Business and Personal Finances Separate
Mingling your income and expenses is very common. But it's a big mistake in basic bookkeeping for small businesses. You're looking at a lot of headaches further down the line. You will need to know how much money is coming in through your business to know about your personal expenditure, but you don't want the two to entwine as it can become super confusing. If you are looking to make big purchases down the line such as a house, the clearer and better your finances are, the more likely you are to be accepted. It can be a good idea to check out a quick loan calculator to find out how much deposit you will need for your home and factor this in when looking through your earnings.
Make sure you have a business bank account as soon as possible and have a separate credit card for the business. This will help you keep your business and personal finances separate. It'll also help your business build its own credit rating.
2. Automate!
If you're relying on manual data entry into spreadsheets, this is a lot of wasted time and effort. There's basic bookkeeping software for small businesses you can use. For example, cloud-based software, and make sure you're using online banking.
This way, your bookkeeping software can sync to your business account. The data you're getting will be minute-by-minute and as up-to-date as it can be at all times. Another bonus with the cloud is it provides secure, off-site backups of all your finance data.
3. Do Quarterly Reviews
Another of the best bookkeeping tips is to do an in-depth review at the end of each quarter. Watch for trends like:
growing/declining sales
year-on-year revenues
increase/decrease in late-paying customers
Have a meeting with your accountant to go over your findings. They'll help you work out how they fit into the big picture, so you can plan your next business moves.
4. Keep to Tax Deadlines
Another of the bookkeeping basics is to keep on top of tax deadlines. Don't get caught short and set money aside for the tax bill you expect. And make sure you pay it by the deadline, so you won't get a fine.
You can sync the IRS tax calendar to your cloud-based calendar to keep track of all your tax deadlines. Bookkeeping for small businesses is so important. If you put it off, you risk bounced checks, overdue invoices, and figures that don't work out.
5. Track Employee Hours with Time Tracking Software
Cloud-based time tracking lets employees clock in and out via their smart devices. It saves them hassle and saves you time and effort too. It'll automate things like tracking overtime.
This will make tracking employee pay easier too. Make sure you get one that will work with your bookkeeping software. Then the whole payroll process will run smoother. To go the extra mile, you can use paystub templates for small businesses.
Basic Bookkeeping Made Easy
So, there you have it! Now you know these 5 basic bookkeeping tips, you'll be on the road to financial management success.
Automation is your friend; it will save you time and money in the long run. Keep things as streamlined as possible, and don't get complacent. Check your financial reports each quarter with your accounting team.
If you found this article helpful, check out our other blog posts today!
You may also like: 5 Bookkeeping Tips For Small Businesses