Click here to get this post in PDF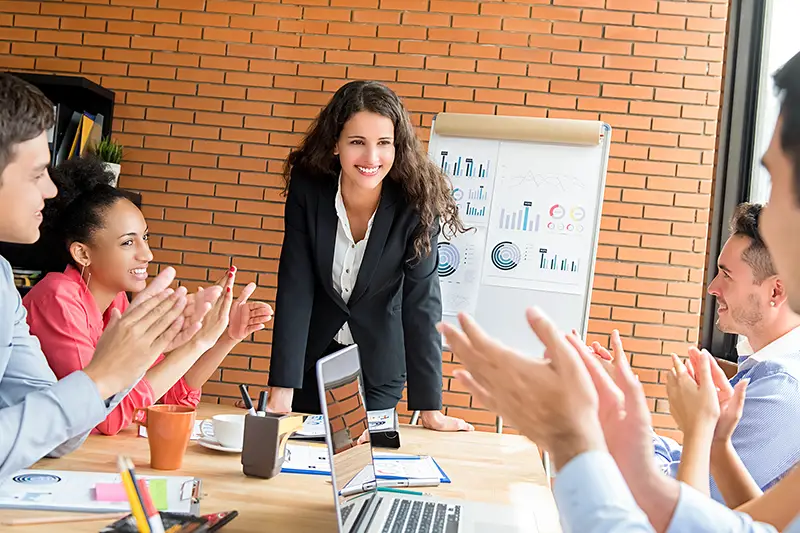 While it may seem like the two terms are synonymous, there isn't just one key difference between a boss and a leader. Many of the characteristics of a leader develop as they develop trust in their team. 
Everyone who has had at least one job has had a boss. Yet, are all bosses leaders? Probably some, but not all. This article will explore a few questions:

What is a boss?
What is a leader?
What are the impacts of boss vs. leader personality types on product strategy?
How does a boss become a leader?
Ultimately, the ability to trust their team sets bosses and leaders apart. So, how does that trust manifest in a company's leadership structure? Why aren't bosses trusting? Let's start by exploring the boss mentality.
Bosses
In the boss vs. leader debate, there are some common characteristics of a boss:

These symptoms stem from a larger problem: bosses' inability to trust their employees with tasks.
If bosses resign themselves to the idea that their employees can't do anything right, they'll either communicate sparingly (a result of apathy) or overwhelm their employees with correspondence (a result of micromanaging and anxiety). 
Similarly, if bosses aren't confident in their employees' abilities, they won't delegate any tasks, burning themselves out by trying to do every task themselves. In return, that lack of trust will ultimately harm employee happiness since it will also usually result in a lack of praise or recognition.
Leaders
Alternatively, leaders trust their employees enough to:
Assign them tasks that match their skill level
Praise or recognize them for excellent work
Advocate for employee advancement and leadership training
Great leaders usually lead by example. If leaders effectively train their employees to perform correct procedures, they can trust their well-trained employees to embody their commitment to the business. 
Leaders offer praise (and constructive criticism) genuinely and often. Employees with higher confidence do better work which, in turn, makes employees more trustworthy and experienced. 
Leaders are also happy to pass the torch as a business evolves. A leader should both expect and help their employees advance and succeed, knowing that their employees' success reflects their training, supervision, and leadership. 
Boss vs. Leader: Approach to Product Strategy
When approaching product strategy, leaders:

Engage their employees in the strategy development process
Ask for feedback and suggestions from the entire company hierarchy
Credit their employees' contribution to the resulting product strategies
There are various types of product strategies, and leaders will be able to recognize their employees' potential past experiences with product strategy development. 
Where bosses may be threatened that their employees will make them look bad by providing a higher quantity or a better quality of ideas than they do, leaders will embrace and encourage employees to draw on their past experiences to create a successful strategy.
How Do Bosses Become Leaders?
When bosses see that they may fall more to the latter side of the leader vs. boss continuum, they're not a lost cause. 
Bosses can try the following measures to become better leaders:
Ask employees for honest feedback about how their leadership style can improve
Integrate more delegation into their day-to-day procedures
Improve their initial training to build more confidence and trust in new employees
Leaders vs. Bosses: Final Thoughts
Becoming a leader is a skill that can take some time to fine-tune. By implementing a product strategy, finding your team's strengths and weaknesses, and helping each member highlight their attributes, you can develop a trust in your team that can help transform you from a boss to a leader.  
You may also like: How to Boost Your Leadership Skills in 3 Easy Steps
Image source: Shutterstock.com