Click here to get this post in PDF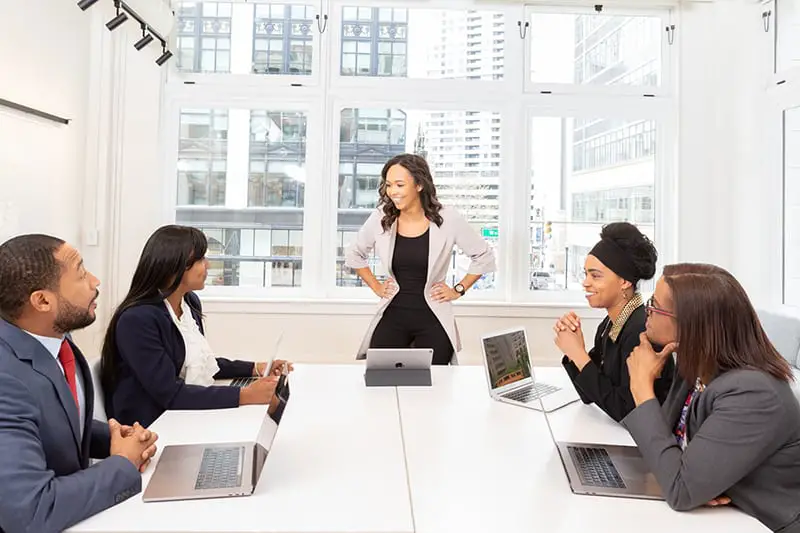 Being a successful leader is one of many ways to advance to the next level of your career. Managing a team requires a unique blend of charisma and talent, but not everyone understands how best to inspire and motivate their co-workers to make progress. Let's discover 3 simple steps to help you to become a more effective leader. 
Lead with Passion
It is no secret that passionate people are magnetic. Show your co-workers you care about them and their progress and your team are far more likely to approach you for guidance and troubleshooting. Whenever and wherever possible try to display authentic enthusiasm for your work as this can inspire people to move closer towards their goals. Confront any roadblocks to joy and encourage an atmosphere of endurance and diligence.
We are far more likely to warm to and respond with people who are eager to help us to learn and grow. Throughout your business pursuits, display desire to achieve progress. Your stance in life can bring vitality to the workplace and can even have a knock-on effect for your health and wellbeing. Additionally, consider looking into an online leadership coaching course to help you to lead more passionately. Above all, cultivating passion in the workplace is all about expressing thoughts and ideas and acting on positive impulses.
Listen Actively
The old adage that we have one mouth and two ears for a reason rings incredibly true here. Listening to feedback from your team is crucial in order to get a sense of what your co-workers do and do not like about their projects. It is vital that, as an aspiring leader, you do not neglect the communicative basics. Alongside paying care to use positive language, it is essential that you are also mindful of your non-verbal cues such as body language. Active listening can make a real difference in employee confidence and workplace morale.
Even in today's highly digital world, good communication is key. During a conversation, you should be attentive but relaxed. Wait until your co-worker has finished their point before speaking, and ask questions to deepen both of your understanding of what is being said. Maintaining eye contact and using open gestures demonstrates to your communicative partner that you are open to their ideas and are engaging with what is being said. Talking openly and honestly is the only way to build relationships, solve problems and resolve conflicts.
Motivate Others
Motivating your team to achieve is all about leading by example. Show your employees you believe in them and their ideas by inspiring them to make their dreams a reality and encouraging a collective mindset of focusing on the positives, even when things are not going to plan. Even the most successful leaders are prone to mistakes, so publicly recognise any errors and take action to make corrections. This demonstrates your ability to recognise both success and failure and how to proceed. Professional coaching can assist you with taking a different approach to personal and leadership development.
Energise your team by being a positive influence. Have any of your team expressed disappointment with doing the same repetitive tasks or not being involved in other areas of the business? Talk to your employees and persuade them to find new and diverse ways to integrate within the business. Similarly, if someone on your team has a skill or ability that could be passed on to other employees encourage them to teach others their specialist knowledge. A culture of support naturally feels more inclusive and motivational.
In order to be a successful leader, it is important that you invest time and dedication into bettering yourself for the sake of your own development and that of your team. Put in the work and show your co-workers that you are willing to make changes to help manage the business more effectively. There a few other things that you can do as well to help your business succeed, for example, you can take the time to learn all your employee's names, this way they will feel valued. You can check out this article here for more information on signs that you might not actually value your employees.
You may also like: 3 Important Tips for Leaders to Use Time Wisely
Image source: Pexels.com