Click here to get this post in PDF
Online loans are becoming increasingly popular, as they offer an easy and convenient way to get money fast. In fact, the number of people taking out online loans has grown significantly in recent years. However, while online loans can be a great way to get money when needed, they also come with risks.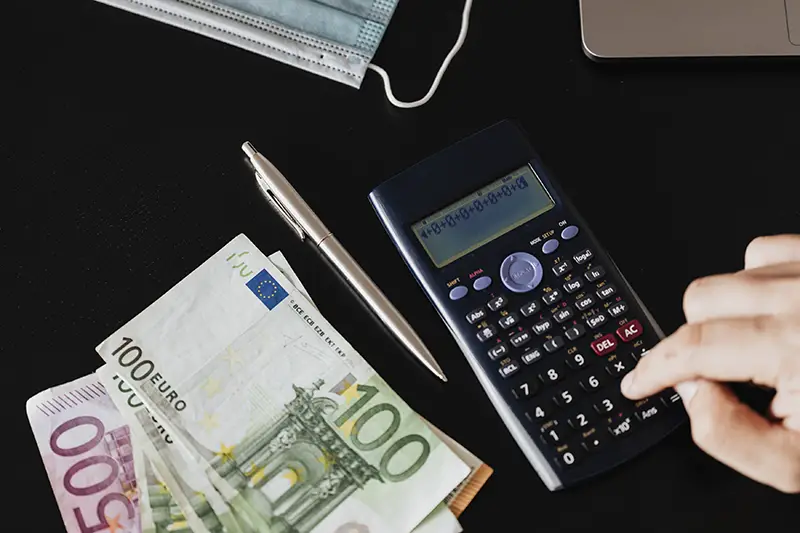 According to a report from the Consumer Financial Protection Bureau, around 4 in 10 people who take out online loans are unable to repay them. This can lead to late fees, additional interest charges, and even damage your credit score. Champion Cash Loans always puts the customer first, so they've created this guide to help you understand the risks of taking out an online loan.
Here are some of the possible risks associated with online loans:
1. You May Be Charged High-Interest Rates
One of the biggest risks of taking out an online loan is that you may be charged high-interest rates. The interest rate on your loan will depend on a number of factors, including your credit score and the length of time you need to repay the loan. However, online loans generally have higher interest rates than traditional bank loans.
Another risk of taking out an online loan is that you may be charged hidden fees. Many online lenders will charge origination fees, late payment fees, and other hidden fees that can add up quickly. Be sure to read the fine print of your loan agreement carefully before you agree to anything.
3. Your Loan May Be Sold to a Third Party
Another risk associated with online loans is that your loan may be sold to a third party. For example, once you take out an online loan, the lender may sell your loan to a third party, such as a collection agency. This can make it difficult to repay your loan, as you will now have to deal with a third party.
4. You May Be Unable to Repay Your Loan
One of the biggest risks of taking out an online loan is that you may be unable to repay your loan. This can happen for a variety of reasons, such as losing your job or having unexpected medical bills. If you can't repay your loan, you may be charged late fees and additional interest charges, affecting your credit score.
5. You May Be Scammed
Unfortunately, there are many scammers who prey on people who are looking for online loans. These scammers will often promise low-interest rates and easy approval, but they will then ask for upfront fees before approving your loan. Be sure to research any lender you're considering before agreeing to anything.
6. You May Be at Risk for Identity Theft
When you apply for an online loan, you must provide personal information such as your social security number and bank account information. If this information falls into the wrong hands, it could be used to commit identity theft. Be sure only to provide your personal information to reputable lenders.
7. You May Experience Harsh Collection Tactics
If you default on your loan, the lender may hire a collection agency to collect the debt. These agencies may use aggressive tactics to collect the debt, such as calling you multiple times per day or even threatening legal action.
Getting an online loan can be risky. However, there are still reputable lenders out there who can offer you a loan with reasonable interest rates and terms. Be sure to do your research before taking out an online loan, and only work with reputable lenders.
You may also like: Save Your Business With Bad Credit Personal Loans Guaranteed Approval
Image source: Rawpixel.com