Click here to get this post in PDF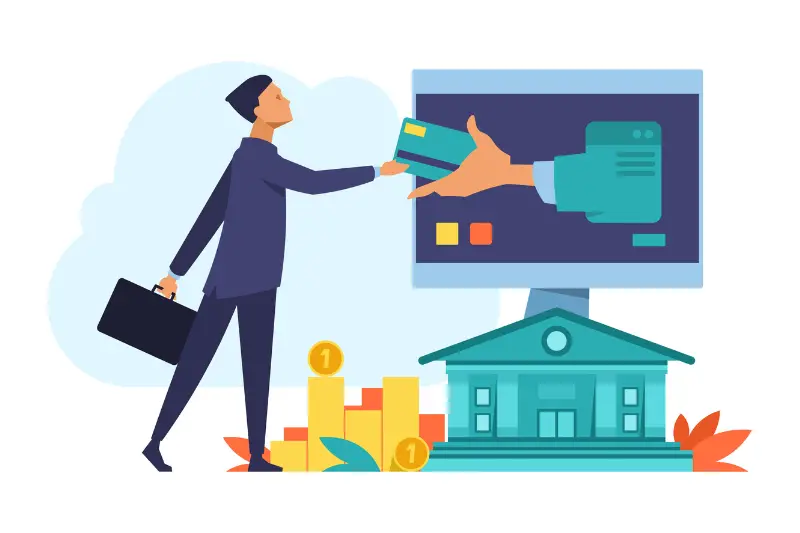 It's no secret that the future of loan origination systems is quickly evolving. From manual data entry to involving Artificial Intelligence (AI) and leveraging process automation- the goal is always to make the underwriting and closure processes faster and more efficient. 
AI has revolutionized how banks manage and access data quickly while reducing risk levels for lenders along with processing time frames, enabling platforms to automate decisions at scale like never before seen in lending technology. In 2032, the value of the AI and automation market within the banking sector is projected to reach an impressive USD 182 billion.
But what does this mean for current loan origination systems, and what are some steps we can take to use these new technologies? In this blog post, we'll explore how AI & process automation has been integrated into lending operations – taking your loan origination system from a labor-intensive task into an automated, streamlined machine at record speeds.
Smoother Start: Streamlining Application Processes
You know the drill – the endless paperwork, the long wait times. We get it, as do the tech wizards working behind the scenes. AI is here to streamline the loan application process, making it a breeze for you. Imagine a world where your application moves through the system seamlessly, sparing you the headache of redundant forms. 
Smart Decisions: AI-Powered Credit Assessments
Have you ever wished for a fairer shot at that dream loan? AI is set to revolutionize credit assessments, ensuring a more holistic view of your financial standing. It's like having a financial expert analyze your credit score and the bigger picture. This means more accurate decisions tailored to your unique circumstances.
Personalized Experiences: Tailored Loan Solutions
One size fits all? Not anymore. With AI stepping in, loan offerings are becoming as unique as your fingerprint. The system learns from your preferences and financial behavior, tailoring loan solutions that match your needs like a perfectly fitted suit. Say goodbye to generic options; the future is all about you.
Speedy Approvals: The Need for Speed Met
Are you waiting anxiously for loan approval? AI is set to cut down those nerve-wracking times. Automation ensures a speedy review process, and decisions are made in the blink of an eye. No more endless waiting; we're talking about approvals that keep up with your fast-paced life.
Risk Mitigation: AI as the Guardian Angel
Are you worried about the risks involved? AI has your back. It's not just about fast approvals; it's about smart ones. AI evaluates potential risks with hawk-eye precision, minimizing the chances of financial hiccups. Financial safety is a top priority, and AI is the guardian angel ensuring your safety.
Effortless Communication: Chatbots and Beyond
Remember the days of frustrating phone calls and emails? Say hello to effortless communication. AI-driven chatbots are becoming the friendly faces of loan origination systems, answering your queries promptly and guiding you through the process with a human touch. It's like having a personal assistant, minus the coffee runs.
Adaptable Systems: Growing with Your Needs
Life is dynamic, and so should be your loan system. AI and automation don't just stop at the initial application. These systems are designed to adapt and grow with your changing needs. Whether it's adjusting repayment plans or exploring new loan options, the future promises a system that evolves just like you do.
24/7 Accessibility: Your Questions, Anytime
Life doesn't adhere to a 9-to-5 schedule, nor should your access to information. Chatbots bring the gift of 24/7 accessibility. Have you got a burning question about your loan at 2 a.m.? No worries – type away, and the chatbot will provide instant answers. Your inquiries don't take a break, nor do these tireless digital assistants.
Instant Responses: No More Waiting on Hold
Remember those agonizing minutes spent waiting on hold for a customer service representative? Bid farewell to that frustration. Chatbots deliver instant responses, ensuring you don't waste precious time in the waiting game. Do you need clarification on a loan term or want your repayment options? The answers are just a chat away.
Conclusion
In a nutshell, loan origination systems' future is about making your life simpler, faster, and tailored to your unique needs. AI and automation are the dynamic duo transforming the financial landscape. So, buckle up for a future where getting a loan is as easy as saying, "Yes, please!" The revolution has begun, and you're at the forefront of it. Cheers to a hassle-free and personalized lending experience!
You may also like: Things to consider while availing instant personal loan
Image source: stock.adobe.com