Click here to get this post in PDF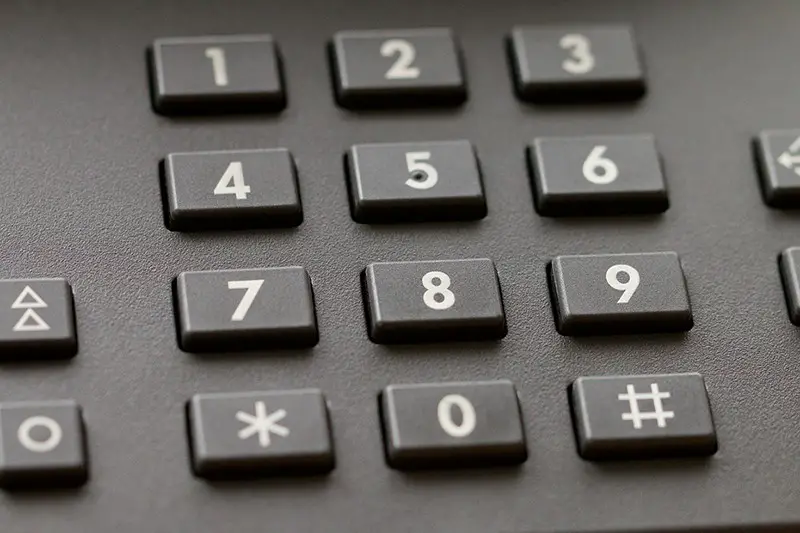 For many small business owners, there aren't enough hours in the day. You're driven to succeed, which means constantly pushing the company forward, identifying new opportunities, and never taking your eye off the ball. Business tools that help to keep things running smoothly day-to-day, leaving you to focus on business growth, can make the difference between success and failure. No matter how dedicated you are to the success of your small business, you'll soon burn out if you try to manage everything single-handedly.
Virtual phone numbers offer a cost-effective and professional means of managing communications with customers and prospects. Your business growth advisor can help to boost your brand, support growth into new locations, and ensure you never miss a call again. Virtual phone number from Usechalkboard can also help you to separate your work and personal life, giving you the healthy balance you need to thrive. But what exactly are virtual phone numbers, and how can they help your small business?
What Are Virtual Phone Numbers?
Virtual phone numbers, also known as "direct inward dialling" or "access numbers" do not require a direct connection to a traditional telephone line. You can programme a virtual number to redirect to any device you choose — be that a desktop computer or a mobile phone — making it easy to handle business on-the-go. Many want to route calls to different devices depending on the time of day. For example, calls during business hours may be directed to your in-house sales team while out of hours calls could route to a voicemail service. Essentially, virtual numbers connect traditional telephone networks and digital Voice over Internet Protocol (VoIP) – based systems.
The availability of temporary phone number is regulated, but there is a variety to choose from including UK and international virtual numbers. The number you choose will depend on your business objectives and your budget.
Take a look at these five great ways a virtual number can help your business.
1. Handle Business Anywhere, Anytime
A business virtual phone number gives you the flexibility to work from anywhere in the world. There's no need for you or your team to be tied to the office. Calls can redirect to your mobile phone or other staff working remotely.
This flexibility means you'll never miss an important call and your customers will enjoy a consistent level of service. All this will boost customer satisfaction levels, increase customer loyalty and enhance the reputation of your brand. Flexibility may be especially beneficial to startups or small businesses that often lack the human resources to compete with bigger brands. Equally, if you have the need or desire to travel, a virtual number will allow you to do so without losing control over the business.
2. Reduce Costs
Virtual numbers work with your existing systems and devices — there is no need to invest in expensive hardware. Technology advances rapidly in today's climate, so what small business can afford to invest in hardware that will be outdated in a few years? Virtual number providers bear the cost of purchasing and maintaining any technology required to provide you with service.
Your only outlay for a virtual number is a monthly subscription to a service provider. This is considered invariably cheaper than traditional carriers who charge high fees for international calls. If you establish a virtual number in a country you wish to expand into, you could dramatically reduce call costs.
If you're cautious about trying a new business phone system, opt for a rolling monthly contract with no long-term commitment.
3. Boost Your Brand
Consumers tend to favour brands they know and trust. This can make it tough for new businesses that have yet to build their reputation. A virtual number can help to give your company an image boost, which could have a significant impact on your bottom line.
Providing a designated business number with a familiar prefix looks far more professional than handing out your personal mobile number to prospects and customers. A virtual number helps you to separate work and personal calls. But it can also make your company look much more established than it is. A non-geographic number such as "0845" hides your location and suggests a national presence. It's also more memorable than a random mobile number.
A virtual number can also help you convey stability and security and instil confidence and trust in consumers. Startups and small businesses often undergo significant change in the early years of operation. A virtual number goes wherever you go. Even if you move premises or make other substantial changes to your business, prospects, and customers will be unaware.
4. Expand Your Reach
What do you do if locally you reach a saturation point for your product or service, but you lack the funds to expand your office space physically? Perhaps you've undertaken market research that shows a high level of demand for your offering in another city or country? Maybe your target audience is located in a high-rent area such as London? The majority of consumers prefer to buy from local businesses. So it can be tricky to attract custom from outside a geographical area.
Virtual numbers allow you to establish a local presence without the need to invest in physical office space. Choose a local number for your target area, add this to your marketing content and when the calls roll in, redirect them to wherever you are. The caller sees only the local number and pays at a local rate. There are UK and international virtual numbers to choose from.
A virtual number can also allow you to expand your business from local to national. An "0844" or an "0855" number will create the impression your company has national reach and is not a small enterprise limited to business in the local area. It's an impression that could help you to grow your business beyond your immediate geographical location.
5. Advanced Features
Virtual numbers offer far more than a telephone number. Most virtual number providers can provide a customisable business phone system that allows you to increase the efficiency of call handling and customer service. Incoming call features such as call queuing, call recording, time of day routing, and auto attendants can transform business communications and free up time for business growth.
Many service providers allow you to select additional features to build a bespoke service that meets your precise business needs. If you chose a rolling monthly plan, it's easy to add or remove features with relatively short notice. This makes a virtual number a flexible option that is easy to scale as your business grows.
Startups and small businesses often struggle to compete with the reputation, resources, and service levels of big brands. With a wealth of business tools vying for your attention, it can be daunting to decide where to invest your precious budget. A virtual phone number is a cost-effective, low-risk investment with minimal commitment required. It has the power to boost your brand, enhance customer service, improve efficiency and allow you to branch out into new territories.
You may also like: Why Adding a Local Number to Your Business can Mean Peace of Mind for Customers
Image source: Pixabay