Click here to get this post in PDF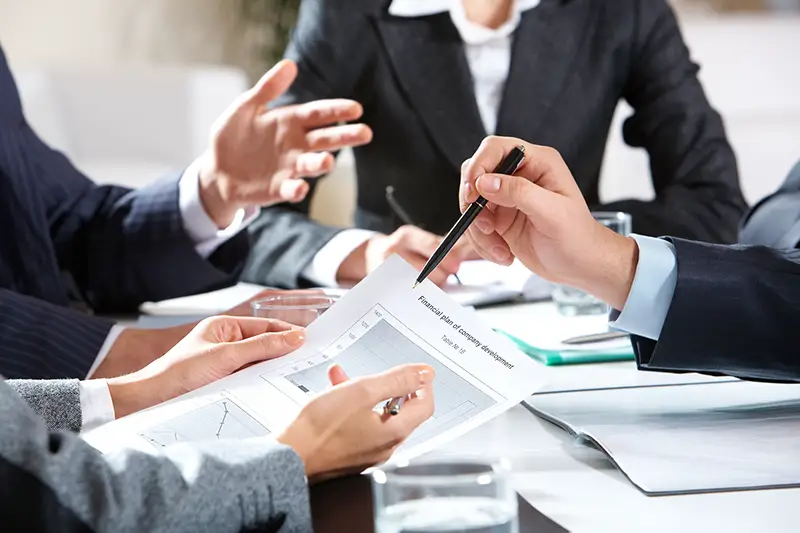 Overhead costs are the ongoing expenses associated with running a business that are not directly linked to making a product or service. These costs include rent, utilities, office supplies, salaries, insurance, and marketing expenses. Since small businesses have smaller budgets and margins than giant corporations, overhead cost management is vital. With that in mind, we have compiled a comprehensive guide on six ways small businesses can minimize overhead costs without sacrificing quality or service. These ideas help entrepreneurs run more productive, cost-effective, and lucrative businesses.
Adopting remote work
The adoption of remote work has helped small companies reduce their overhead expenses in a variety of ways. One of the most significant benefits is the decrease in costs associated with office space, equipment, utilities, and other items. As companies shift to remote working, they can dedicate more resources to essential tools and services. These resources support their workforce, and they include software for managing projects as well as communication platforms.
Companies that adopt remote work can also hire virtual assistants to help with tasks like running social media campaigns. Engaging a recruiter to hire virtual assistants reduces costs and improves operations. In addition, these recruiters connect specialists from a wide talent pool to businesses that require their services without limitations of geographical location. 
By employing a recruiter for virtual assistants, small companies can benefit from a diversity of expertise, ranging from administrative support to specialized positions according to their needs. This approach does not just save the cost of recruiting and training. It also lets businesses work efficiently without the requirement of office space.
As remote work is gaining traction, small-scale businesses can benefit from this cost-effective option to draw top talent, streamline processes, and remain ahead of the curve in today's highly competitive world. By partnering with experienced recruiters and adopting virtual assistants, small businesses can flourish and grow in a constantly changing world.
Automating Tasks
Automating tasks is essential for small businesses seeking to reduce the cost of operations and improve overall efficiency. Companies can save time and resources by using technology or software to streamline repetitive tasks, which allows employees to focus on more critical tasks such as the strategic action plan and customer engagement. Businesses can make more informed decisions and allocate resources more efficiently thanks to lower labor costs and improved data tracking, resulting in increased efficiency. Additionally, automation reduces the chances of human error, which could avoid additional expenses or loss of revenue.
Automating your processes can improve coordination and communications within the business since tasks are linked. It helps streamline operations and ensures everyone is on the same level. Automation can aid small businesses in staying ahead of their competitors by implementing new tools and technologies that improve efficiency and customer satisfaction. In the end, small-sized enterprises are better able to reduce costs and improve their operations, opening the way to long-term growth and success in the current competitive environment.
Outsourcing Non-core Tasks
Outsourcing non-core tasks is a popular and effective strategy for small businesses aiming to reduce overhead costs and enhance efficiency. Businesses can focus on core competencies by delegating tasks like accounting, customer support, or marketing, maximizing productivity, and driving growth. Outsourcing provides access to specialized expertise without hiring full-time staff or investing in extensive training programs, saving time and money. Additionally, outsourced partners usually work on a contract basis, offering flexibility and cost control as businesses can scale services according to their needs.
Financial benefits aside, outsourcing non-core tasks can improve business processes and foster innovation. Collaborating with skilled professionals allows small businesses to gain valuable insights and learn new techniques applicable to their operations. Outsourcing also helps businesses expand their global reach by accessing talent from different parts of the world, offering unique perspectives and expertise. 
It leads to better decision-making and the ability to cater to diverse customer needs more effectively. Outsourcing non-core tasks allows small businesses to streamline operations, cut overhead costs, and create an environment for sustainable growth and long-term success.
Negotiating with suppliers
Negotiating with suppliers is a savvy approach for small businesses seeking to reduce overhead costs. By discussing and securing favorable terms, businesses can obtain better prices, payment terms, or discounts on the products and services they rely on. These cost savings can be reinvested into other business areas or passed on to customers through competitive pricing. Furthermore, building strong relationships with suppliers leads to better customer service, access to exclusive deals, and improved supply chain efficiency. Ultimately, engaging in effective negotiations with suppliers enables small businesses to optimize their expenses, allowing them to thrive in a competitive market.
Going paperless
Going paperless is an eco-friendly and cost-effective strategy for small businesses aiming to cut overhead costs. By transitioning to digital documents and online communication, businesses can save on paper, ink, printing, and storage expenses. This shift reduces the physical clutter in the workspace and streamlines document management, making it easier to access, organize, and share information. Additionally, going paperless enhances data security and minimizes the risk of losing essential documents. In the long run, embracing a paperless approach lowers overhead costs and contributes to a more efficient and sustainable business environment.
Controlling energy usage
An effective and long-term way for small businesses to reduce operating costs is to manage their capacity consumption. Businesses can significantly reduce their energy bills by implementing energy-saving measures, such as turning off electronics and lighting when not in use. They can help reduce energy consumption and costs by keeping appliances of energy savings, such as LED lighting and smart thermostats. Not only do these projects help create a healthy and sustainable environment and reduce carbon emissions, but they also generate significant revenue. In the long run, small businesses can reduce costs by leveraging their energy efficiency, maintaining and creating a sustainable and cost-effective environment.
Conclusion
Small businesses have a number of options for reducing costs and increasing their operational effectiveness. By implementing remote work, automating work, and outsourcing non-core tasks, companies can simplify their processes, reduce time and expenses, and concentrate on their primary competencies. Negotiating with suppliers and developing fruitful relationships can lead to advantageous terms and exclusive deals. It can further reduce expenditure. Going paperless and managing energy consumption are environmentally responsible practices that minimize costs and contribute to a sustainable business model.
Small businesses need to evaluate and adapt these strategies to remain competitive continuously. By implementing these tips, small companies can allocate more resources for growth and innovation, ultimately strengthening their position in the marketplace and driving long-term success.
You may also like: Keeping Overhead Costs Low in Your Small Business
Image source: Depositphotos.com