Click here to get this post in PDF
As a business owner, the last few years certainly haven't been easy.
From a global pandemic to the Great Resignation and now inflation… your financial statements are most likely as exhausted and confused as your brain. 
But before you run for cover as the discussion of inflation continues, there are several things you can do as an entrepreneur to protect your business from feeling a lasting impact. 
Here are a few things that we work with our clients on in the midst of this inflationary period. 
1. Cut expenses where possible
This is one of those tips that you see floating around the Internet, but one that business owners rarely sit down and do. 
However, during an inflationary period, reducing your expenses is a simple but effective exercise that can bring about immediate relief. 
Remember: inflation can majorly erode your purchasing power. 
You can start reducing your expenses immediately with the most painless changes like: 
Reviewing your marketing spend and cutting areas with low returns. 
Reviewing your software subscriptions and removing unnecessary ones. Conserving energy by shutting off "energy vampires" like small appliances that aren't being used.
Cutting back on extra team activities or events
Take out your bank statements from the last few months and go through them line-by-line. 
Remove everything but the essentials, such as rent, utilities, and payroll, and start adding "extras" back in one by one. You may be surprised at what you're able to live without. 
These can seem like small changes, but when used together, they can add up to a buffer for rapidly rising expenses.
2. Throw away your budget
This may seem hypocritical after point #1. However, the budget you created at the beginning of 2022 is likely a moot point. 
A budget is what you would like to happen to your budget each year. 
During a year of inflation, there are too many factors out of your control to stick to a budget unconditionally. 
The best thing you can do right now is work with your accountant to forecast various scenarios. 
Does your biggest supplier have supply chain issues? What does that look like in the books? 
When you throw the budget away and turn to forecasting instead, you'll be prepared for anything that life throws at you.
Surely, we're done for the year with surprises now…?
3. Review your supplier contracts
The contracts you signed a year ago with your suppliers may not be so relevant now. 
With the increase in inflation, combined with supply chain disruptions and labor market shortages, the agreements you have in place most likely do not accurately account for the rapid rise in prices. 
Consider negotiating these contracts to reflect the impact of inflation, or even change vendors if doing so can lower your expenses or reduce turnaround time.
4. Monitor your cash flow
This is a big one – and one that we work with our clients on often. 
Did you know that cash flow issues are the #1 reason why most small businesses fail? 
Even if you run a profitable business, it only takes a few months of not having enough money at the right time to fall into a deep hole. 
During an uncertain economic time, cash is king. Even when that cash is rapidly decreasing in value. 
It's important to keep enough cash on hand to combat any unforeseen price hikes and to keep your Cash Conversion Cycle (CCC) as low as possible. 
A few suggestions we recommend include removing slow-moving inventory, automating your billing processes, and paying vendors via credit card. 
5. Revisit pricing
Don't be afraid to hike up your own pricing. Just do it responsibly. 
As the cost of raw materials increases, along with a
shortage in labor, it's inevitable that you, too, will need to
increase your prices to remain profitable. 
Monitor your gross margin regularly – it will alert you to when you'll need to increase your prices. 
Additionally, keep an eye on what your competitors are doing, and avoid hiking prices abruptly without an explanation. 
Transparency will go a long way in helping customers understand the
changing climate.
6. Make a roadmap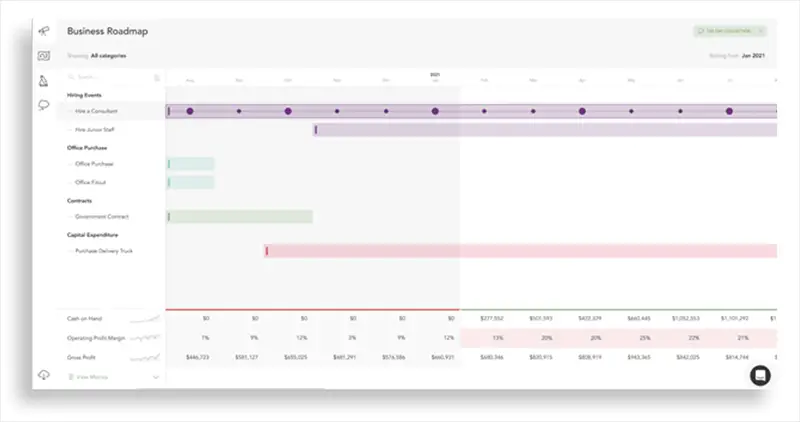 Last but not least, work with your experienced accountant or advisor to make a roadmap of what the short term looks like. 
Here at our Chicago Accounting Firm, we help our clients tackle the inflationary period head-on. 
With our best-in-class software, we're able to automate entire accounting processes, save on labor costs, and provide a quick turnaround on monthly financials to track margin and pricing strategies in real time during these inflationary periods.
If you don't currently have an accountant who is doing enough to prepare your business for inflation, feel free to book a quick call with us anytime. 
Simply reach out to us using our Contact Page or book your complimentary 15-minute call to see how we can help. 
It's what we're here for.
You may also like: Getting Wise About Money
Image source: adobe.stock