Click here to get this post in PDF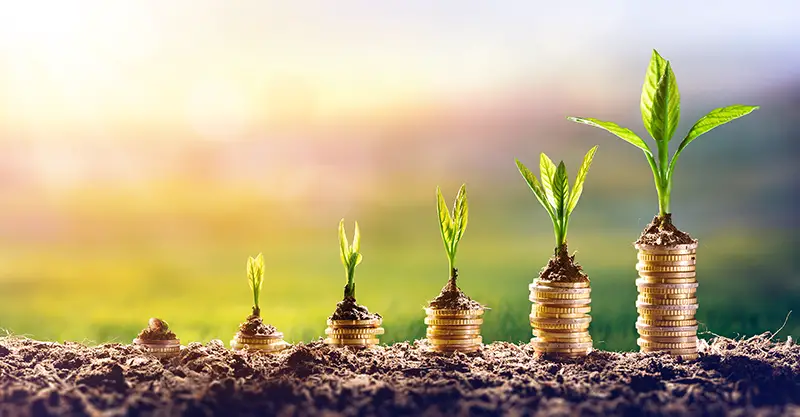 Perhaps it was 2020 that really brought home the need for understanding personal and business finance. Although the Great Recession saw the housing market implode and businesses fail, the pandemic impacted people's lives heavily in many ways, from unemployment to rising debt.
Famous brand names failed in 2020, and many individuals found themselves out of work. A lack of understanding about how to improve cash flows saw small businesses struggling. Non-existent emergency funds meant people had no way to pay rent or mortgages when they found themselves suddenly without an income.
It is said that only 57% of Americans are financially literate. Understanding personal finance is a life skill that should be learned from parents and teachers, and yet it seems to be skipped over all too often.
Small business owners need to understand how to finance their operations, and remain solvent during rough periods such as the previous two years.
How can you get wise about money?
This article is far too short to educate anyone about financial literacy fully, but it can include a few pointers for cash flow and funding.
Fortunately, the net is a great tool for financial education. You can become Wise About Money by searching out websites that are dedicated to publishing financial articles.
From these sites, you can learn about investments, how to finance a business, and how to understand income and outgoings to formulate a solid budget. For now, though, here are a few areas where you may be able to improve your finances.
Teaching children financial literacy
Before anything else, financial education should begin at home and in school. Sadly, most schools fail to teach personal finance and leave it up to the parents.
As 43% of adults are financially illiterate, it is easy to see why younger Americans struggle. There are many options to help adults get out of debt, but if personal finance was taught at a young age, perhaps more debt could be avoided later.
Increasing cash flow
All businesses need cash flow, and when the pandemic hit, many companies realized how unstable they actually were.
Understanding funding choices for small businesses is critical. Unfortunately, many small business owners will end up borrowing money and creating more debt when other options are available.
There are plenty of options available to improve cash flow, from increasing prices to invoice factoring, offering incentives for early payment, and more. None of which will involve your business getting further into debt.
Making shrewd investments
Obviously, the news has been full of NFTs and crypto for some time. And at the time of writing, bitcoin and other cryptocurrencies were taking a battering.
Indeed, the economies in several countries are also seeing huge leaps in inflation. Knowing when to invest in fiat or cryptocurrencies or stocks is essential if you are to make wise investments. Many people have gone into day trading believing they would become millionaires, only to see life savings wiped out.
Getting insolvency help
If your business is suffering from financial distress, you must seek help sooner rather than when it is too late. S&P Global Market Intelligence reports that 2021 saw a decline in insolvencies, and this was certainly good news after the collapse in the previous year.
However, many businesses are still facing tough economic conditions and may need help to stay afloat. Seeking help from an insolvency practitioner doesn't mean the end of the road, it can mean getting the advice and the assistance needed to return to profitability.
Understanding how to prepare for retirement
Financial experts love to say how it is never too early to prepare for retirement. And, this is because it is largely true. The earlier you set up some sort of retirement fund or plan, the more comfortable you are likely to be when it comes time to hand in your ID card and spend more time with the family.
Understanding how to choose a gold IRA company or set up a 401K are just two areas of being financially solvent for retirement. Of course, not everyone will want to invest in a gold IRA, and perhaps you prefer to put money into bricks-and-mortar. But, whatever your choice, knowing how much money you will need to live on in retirement is essential.
Summary
Simply understanding how to balance your income and outgoings can make your personal finances so much easier. Debt causes misery, can destroy relationships, and affect mental and physical wellness.
If you struggle with any area of financial literacy, then there is advice and help available. For example, a financial advisor can walk you through retirement funds or savings plan options. In addition, resources online can help you budget and create a way out of debt.
For businesses, there are funding options to help cash flow improve, and insolvency help to get a business back on its feet. But, after the last couple of years, perhaps it is more important to be wise about money than ever before.
You may also like: 4 Important Reasons You Need to Talk About Money
Image source: Shutterstock.com