Click here to get this post in PDF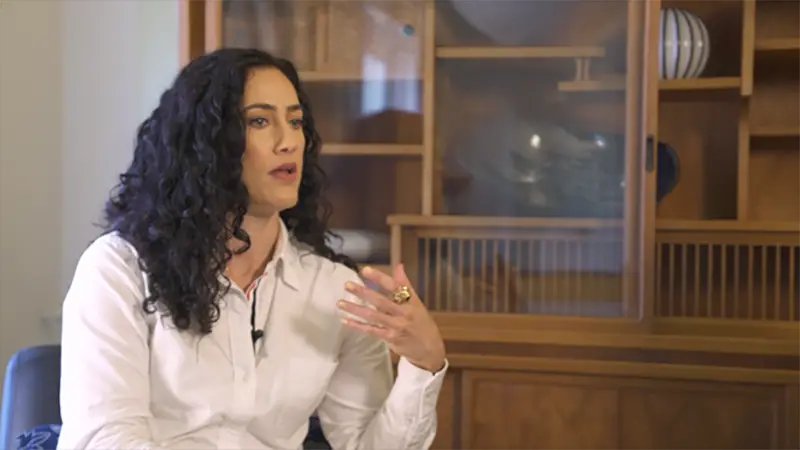 A year and a half after it began, the Great Resignation is still strong. Loosely defined as a period of record quits — more than four million Americans have voluntarily resigned from a job each month since April of 2021 — the movement offers few signs of ending. 
While The Great Resignation has been framed as something of a modern-day workers' revolt, another side to the story exists. "This movement is not just about people getting fed up with their jobs; it's also about high-level executives becoming burned out with the additional stresses brought about by an accelerating pace of business in general, challenges brought about by Covid and, ironically, the Great Resignation itself," according to Jessica Vann, Founder and CEO of Francisco and L.A.-based Maven Recruiting Group. 
Maven specializes in training and placing executive assistants who work in the rarefied c-suite. "What's happening there," Vann says, "may warrant a slightly different term. Call it: the 'Great Reassessment.'"
The "Great Reassessment"
The perspective shift caused by the pandemic and the cushion of financial freedom have inspired many executives to take a hiatus from their demanding work lives. Most are reassessing their priorities, making up for time missed with family, focusing on their personal wellness, and walking away from continued earnings. 
"One thing we hear from executives is that Covid made them realize that they only have one life," Vann says. "They're not just quitting; they're leaving stressful job situations in order to spend more time with their families. They are also increasingly worried about longevity, especially those who want one last big career cycle before retirement."
Thinking of a job in terms of its impact on one's health is nothing new, but the stakes have become higher recently. Shockingly, perhaps, the life expectancy of a typical American was already declining before the pandemic kicked in — now, it's down even more.
But whether the pandemic is the root cause of so much career-changing or simply an accelerant is a question that applies uniquely to top executives. "Today, we require c-level managers to be superhuman, largely because we have normalized the 'startup' pace at all kinds of companies," Vann observes. "Covid gave many people the time to reassess, but a cooling stock market also means that, for many founders and high-level execs who get most of their compensation in stock, the light at the end of the tunnel is getting pushed further and further out."
Executive assistance
A common option these days is the 6- to 12-month sabbatical, at least for executives who want to stay in the game a little longer. It's important for those at the top to feel physically and mentally healthy because corporate culture is shaped from the top-down. "We've idealized burnout for a long time," she says, "so no one should be surprised that so many people are reevaluating the balance in their lives, even those who seem to have it all."
An extraordinary 2022 survey of 2,100 employees and c-suite denizens performed by Deloitte found that nearly 70% of c-suite residents are seriously considering quitting for a job that better supports their well-being. Like their employee cohort, around one-third of executives are "constantly struggling with fatigue and poor mental health."
According to Vann, her candidates— executive assistants, or EAs — are typically the first to know that something is amiss, often before the executive herself. EAs, she says, are the "eyes and ears" of the c-suite and the organization as a whole. "A large part of their job is to put things in perspective and help executives find the happy medium. Of course, that can put additional stress on them as well."
In other words, burnout can be contagious. As such, it's up to the entire executive team to make sure that it doesn't spread.
"We advise our Executive Assistant community to validate their executives' feelings," Vann says. "The assistant or Chief of Staff may be the only person in their life who is giving them space and normalizing their doubts, as well as reminding them to eat, drink water, and take a nap. Sometimes, it's the personal things that make the biggest difference professionally."
Not everyone agrees with this assessment, though. Alphabet CEO Sundar Pichai recently admonished his employees not to equate fun with work, and Elon Musk recently behooved Twitter employees with another similar ultimatum. Both are reminders that top executives have a privilege that workers do not: they can choose when to leave rather than be shown the door. 
Nevertheless, having to choose to stay or resign, Vann says, can be stressful. There is no "quiet quitting" at the top, and it can get very lonely — particularly when everyone is jumping ship.
The solution, Vann says, is more proactive involvement from support personnel like executive assistants and chiefs of staff. "  It's about eliminating this idea that work and life are binaries and, rather, embracing that they exist on a continuum and aspiring to have more of that.  Executive Assistants and Personal Assistants can be extremely vital in enabling that continuum to happen in a way that creates more harmony for the executive."
"Across all levels of an organization, what makes people want to stay is feeling valued, which requires empathy," she observes. You might not need to have fun at work, but workers today do need to feel as though the organization cares about their well-being, or they will probably resign. Thankfully, empathy is also contagious."
Link to The Great Resignation REACH Roundtable & How Your Executive May be Affected by The Great Resignation REACH Podcast Episode
You may also like: Opportunity Exposed in the Wake of the Great Resignation