Click here to get this post in PDF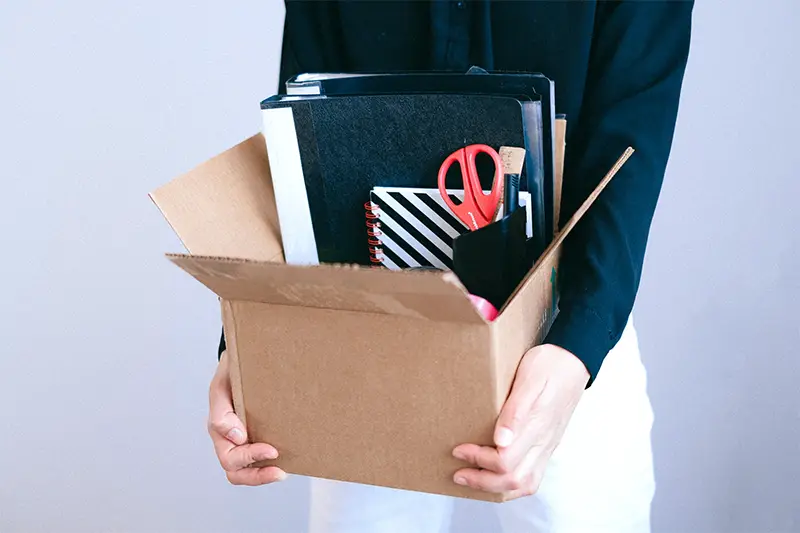 In the last year, we have continued to see the surge in resignations across the country, with 25% of American's having quit their jobs in 2021 and as many as 55% considering to do the same. Unsurprisingly, this turnover has generated stress and complications for businesses of all sizes as they struggle to meet the demands of their jobs without the same kind of support as they once had. 
The most common and widely discussed explanation for this wave of resignations and career path changes has been attributed to Americans' desire to spend time in a way that felt more aligned with their values and beliefs. In the context of the pandemic, it started to make less sense that people were spending more time working than they were putting time towards their family, for example. Workplace culture expert, the author of "Meaning at Work and Its Hidden Language," and Pathways CEO, Danny Gutknecht, explains that the pandemic has forced people to face themselves. 
"People are either exhausted from a meaningless exchange of trading time for dollars or feel like a walking contradiction, balancing ambition with living a life that does not feel congruent with themselves. The Great Resignation is ultimately the result of a crisis of meaning. But the good news is there is a vast opportunity for business leaders to create environments where employees can share meaning with the organization."
While marinating in the frustration of being inconveniently short-staffed at such an inopportune time might feel good, consider shifting your perspective. Business leaders have been given an opportunity here to reinvest in the employees who have stayed and, in doing so, reinvigorate existing employees' commitment to their work while preserving the business's financial health. So, what can leadership do to make the most of this opportunity? 
While we could go in a few directions with this answer, the most universal discussed steps businesses can take is by investing in their current employees. Research shows that when companies invest in tools and programs to foster self-development in employees, the performance and reliability of workers increase – demonstrating a correlation. 
"Companies have ignored personal development for years, yet it's the next frontier for growth," shared Gutknecht. "Investing in your employees expands on the concept of shareholder value by showing you care about the personal development and journey of those who deliver value to your customers."
And while the idea of spending money on existing employees, especially in the wake of the Great Resignation, might go against all of your best instincts, consider this: the cost of recruitment is often upwards of 50% of the salary of the person who left. If the employees who stay remain neglected, you may be faced with more resignations leaving your business in an even worse position. By investing in employee development, you might be able to foster a more positive work environment and preserve the financial health of the organization. 
You may also like: Study Reveals One in Five Brits Would Quit Their Job If Asked to Return to the Office Full-Time
Image source: Pexels.com