Click here to get this post in PDF
This year has seen more people leave their jobs than in recent memory. Dubbed 'the Great Resignation', businesses are finding their employees are increasingly convinced to try something new. And as more people see their friends moving to new jobs or education, this effect spreads. Consequently, businesses need to work hard to retain their staff to avoid hiring costs spiralling out of control.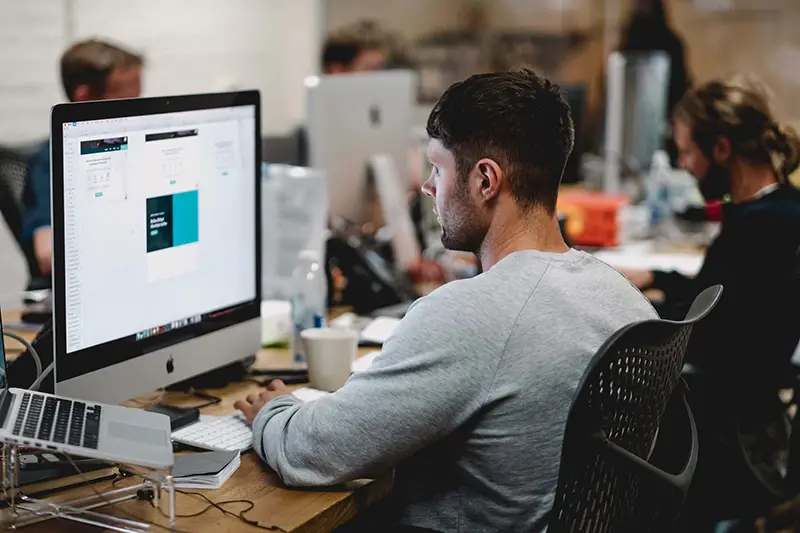 How to Manage the Return to the Office
Government advice has been rapidly evolving when it comes to working from home, but it looks likely that many of us will be working remotely throughout at least most of the winter. However there are broader questions about any eventual return to the office – and it has an impact on staff retention.
A recent productivity report by Scoro found that one in five UK workers would quit their job if asked to return to the office full time. People have adapted their lives to hybrid or fully remote working and now don't want to revert back to old habits. Businesses worried about staff retention will need to handle any return to office plans carefully and ensure everyone is on board before moving forward.
Younger Are People More Keen for the Office
It would be too simplistic, however, to say that everyone is against returning to the office. There are, in fact, some striking differences when it comes to different age cohorts, which may not always be what one might expect.
It might be assumed that younger, tech-savvy workers would be keener to work from home. But in fact, it's the opposite. Those workers aged under 35 are most likely to say they want to return. For those under 25, it's a full 55% that would want to return and reap the rewards of socialising and in-person training. So, while many are adamant they will continue working from home, don't assume that includes everyone.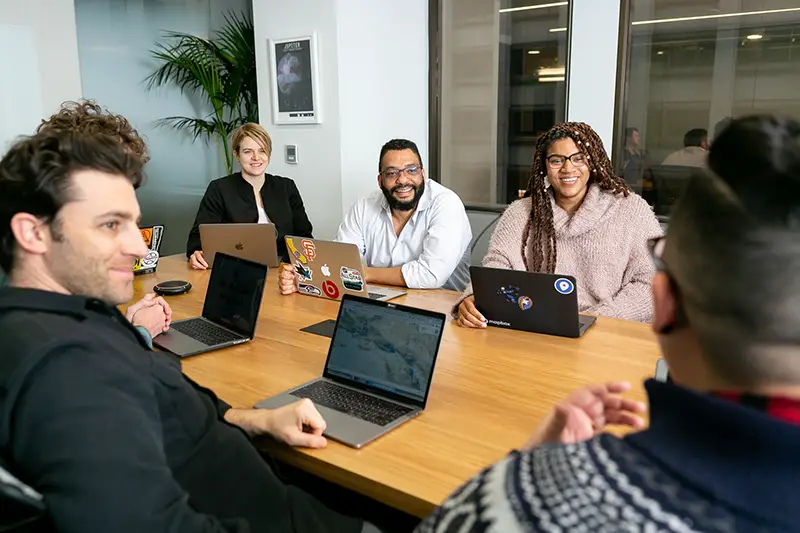 Is the Office Too Distracting?
There are many reasons why people don't want to return to the office. Some have found that working at home has given them the flexibility to make the most of the time they have, like doing the school run. Others also still have legitimate concerns about their health and wellbeing, particularly those who fall into vulnerable categories. 
Others find that they are simply getting more work done when they are out of the office. Let's face it; the office can be a distracting place. When looking into the most common distractions, Scoro's productivity report found that 39% of employees were distracted by non-work related chats while in the office. Just 17% of those at home got distracted by virtual non-work related conversations. 
How to Manage Your Shift to Hybrid Working
This all poses a challenge for businesses looking at their longer-term systems of working. Different employees want radically different things. Some want to return to the office as soon as possible, while others would be happy to never step foot in an office again. What business owners need to do is decide how to reconcile these two positions.
The most important thing businesses can do is listen and remain flexible. The last thing senior teams want is for their best employees to leave them because they feel forced into an impossible situation. Following that to its logical conclusion, hybrid working is here to stay. Plus, it has the advantage of opening up your potential talent pool to anyone, regardless of geographical location.
Ultimately this does mean more dispersed teams and a greater need for effective communication and coordination on projects. Businesses should spend their time focusing on what tools they need to make sure their employees are able to increase their productivity despite any geographical barriers. This will make for happier, healthier and more resilient businesses. 
You may also like: 5 Practical Ways to Effectively Engage Employees Working from Home
Image source: Unsplash.com