Click here to get this post in PDF
The Covid-19 pandemic has touched everybody and every business in the world. This article will provide you with information on what to do to protect yourself and your employees from this virus. We will also discuss some of the extra precautions you should take to safeguard your business and employees against the Covid-19 pandemic.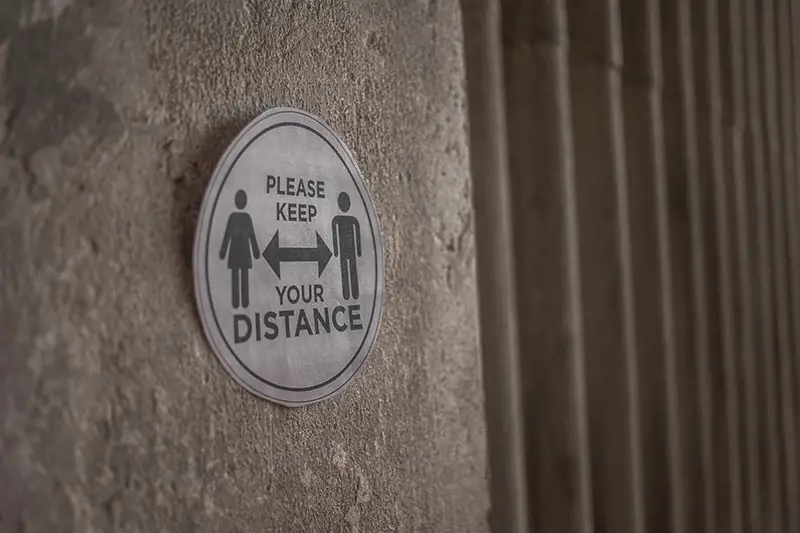 Educate Your Employees On The Vaccine
Although you should not make anybody get the vaccine, you should educate your employees about it. The vaccine is available, and there are many misconceptions about it. Make sure to discuss the vaccine with them and dispel any myths they may have heard. You can also provide resources for them to get more information if they are interested in getting the vaccine.
Create A Covid-19 Action Plan
It is crucial to have a plan in case of a pandemic. You should create an action plan that includes what you will do if somebody in your company gets sick, how you will handle business operations, and who will be responsible for different tasks. Having a plan in place will help reduce the stress of a pandemic.
Make Sure There Is Adequate Ventilation
One of the most important ways to protect your business and employees from Covid-19 is to ensure adequate ventilation in the workplace. This means ensuring that there are enough windows or other openings to allow fresh air into the building and good airflow circulation. In addition, if possible, try to keep the work area away from high-traffic areas where people are likely to congregate.
Keep practicing social distancing
When working in the workplace, it is important to create a safe communication environment to protect your employees. Sometimes people work close to each other, without keeping a safe distance. Therefore, it is important to consider such work arrangements in which physical contact can be minimized. To ensure this, enable social distancing by using floor stickers as reminders to prevent virus spread.
Have PPE Equipment On Hand For All Employees
One of the most important steps you can take to protect your business and employees from Covid-19 is to have Personal Protective Equipment (PPE) on hand for all employees. PPE includes items such as gloves, masks, and gowns that help protect against droplets and contact with infectious materials. Ensure you have a sufficient supply from a clinical supply company for all employees and that everyone knows how to use it properly.
Restrict Access To Your Business
Another way to help protect your business from Covid-19 is to restrict its access. If you have any visitors, make sure they are required to wear PPE and sign in at the front desk. This will help keep track of who is coming and going from your business. You may also want to consider installing a doorbell camera or some other form of surveillance so you can see who is visiting your business.
Get Rid Of Any Reusables
One of the most important things you can do to protect your business and employees from Covid-19 is to eliminate any reusable items. This means cups, utensils, and anything else that may harbor the virus. Instead, replace these items with disposable versions to reduce the risk of contamination. It would help if you also made sure all areas where people may contact each other are clean and disinfected regularly. For example, see Tec5USA which offers information on cleaning validation.
Covid-19 is a severe pandemic, and many companies are not doing enough to protect themselves from the disease. Although most companies already have a protocol in place, these are some different ideas you could use to make your employees feel safe and further eliminate the risk of the spread of Covid-19.
You may also like: How to Drive Positive Employee Relations During the Pandemic
Image source: Pexels.com