Click here to get this post in PDF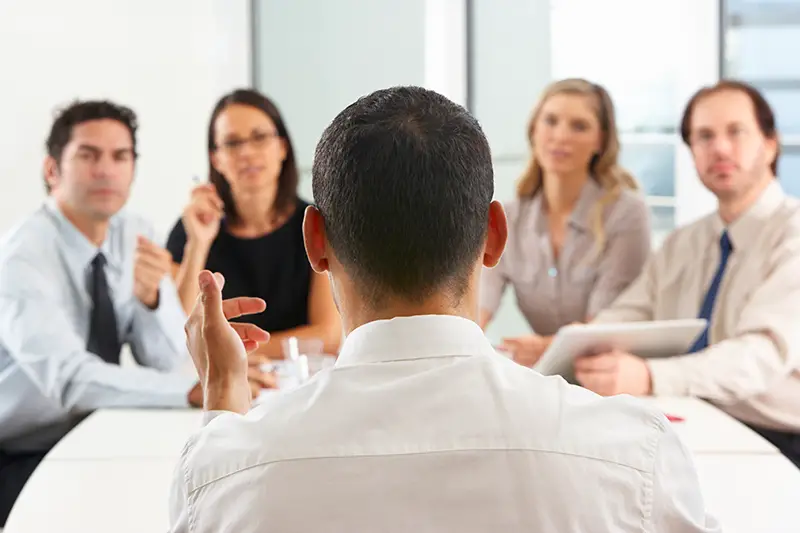 We've all lived through over a year and a half of unprecedented disruption to our lives. It's tempting to think that life is now getting back to normal—but for many people, the effects of the pandemic are still being felt.
As an employer, it's essential to recognize that your employees may still need extra help and support at this time, depending on their circumstances and needs.
Here are five key things you can do to drive positive employee relations in your retail business:
1. Make Sure Your Company Follows Covid Rules and Best Practices
Even though most states have now lifted Covid restrictions, your business can still keep Covid-secure practices in place. This might mean, for instance, that staff members need to continue working from home until they're double-vaccinated unless they're willing to wear a mask.
You may want to go beyond government regulations and set your own rules that offer additional reassurance, particularly on the shop floor or in other customer-facing areas of your business. This is important to reassure both customers and employees.
Of course, Covid measures are important in other areas of your business, too. For instance, you might require staff to sanitize their hands and workspace before preparing shipments for online orders. 
2. Help Employees Working From Home to Feel Included
Obviously, homeworking won't be possible for some roles, but where you can allow employees to continue to work remotely, do so. 
Some people will feel vulnerable returning to the workplace, especially if they have an underlying health condition, are pregnant, or are at higher risk from Covid-19. Make sure those employees feel valued and included: it's important to be careful that they don't worry that you think worse of them or that they're going to be penalized in some way. 
It's also important to be proactive about ensuring they can easily engage with people who are now back in the workplace. Even something as simple as ensuring that off-site staff can Zoom or phone into meetings can make a big difference in driving positive employee relations.
3. Consider Using A Professional Employer Organization (PEO) To Handle HR
HR becomes more complex as your company grows, and when you're running a busy retail business, it may be difficult to find the time to take on HR tasks yourself. But recruiting a full-time HR staff member may also be out of the question.
That's where a PEO comes in. (If you've not come across a PEO before, there's a good definition here on what does PEO stand for?) A PEO lets you focus on your business, handling HR tasks like payroll, compliance, workplace safety, and so on. 
For many companies, this means that employees get a much better experience and potentially even a more competitive benefits package—which can be a huge factor in retail staff staying with you for longer. You'll also save a lot of time when hiring seasonal employees, as your PEO can handle all the paperwork associated with making a new hire. 
4. Seek and Listen to Employees' Feedback
Your employees may not feel free to speak up if there's a problem, whether that's to do with transitioning back to in-person work or to do with your Covid measures. Make sure you ask for feedback (and listen to it, even if you don't instantly agree with it). 
Let employees know what changes you'll be making in response to feedback, too. Small, inexpensive changes could make a huge difference to employees' happiness at work—and feeling listened to counts for a lot, too. You might want to use weekly or monthly meetings to highlight the changes you're making and why.
If employees have feedback that you can't act on (e.g. they want you to change a process that's dictated by head office) then at least let them know that they've been heard and explain why you won't be able to make the changes they want.
5. Be As Kind and Flexible As Possible
You may have employees struggling to find childcare, suffering from ill-health (such as symptoms of long Covid), or grieving loved ones who've died during the pandemic. 
Be as kind and flexible as you can. That might mean offering greater flexibility about shifts, giving all staff extra PTO, providing support for employees' mental health, understanding a dip in productivity levels, or giving an extension on deadlines where that's possible.
While there may be some non-negotiables—you do need full coverage for all shifts, for instance—you want to give employees as much flexibility as you can within that framework.
Treating your employees well often costs little or nothing – but it makes a massive difference to their happiness and engagement. 
As an employer, you'll reap the benefits of increased productivity, lower levels of turnover, and improved customer satisfaction too … so be as proactive as possible about fostering solid and positive employee relations.
You may also like: The ABCs Of Keeping Your Employees Happy
Image source: Dreamstime.com