Click here to get this post in PDF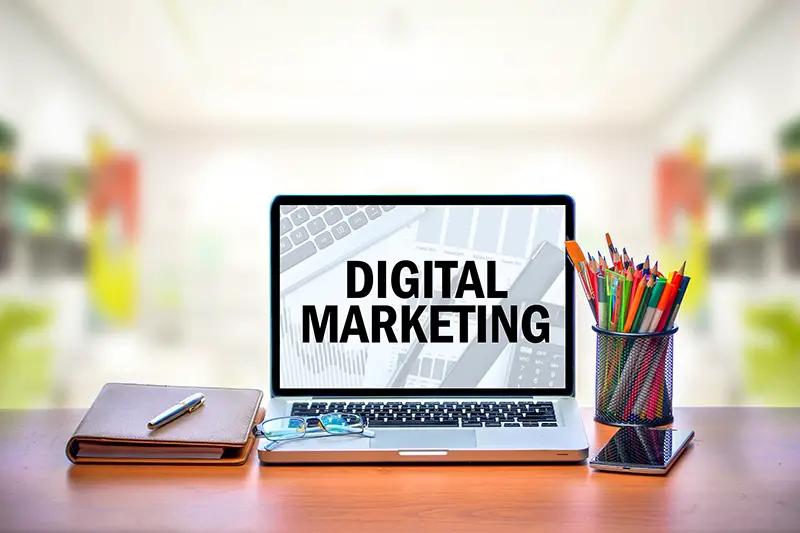 In the current digital era, it is often easy to focus more on online marketing and forget about your offline marketing strategies. However, while a digital strategy can ramp up your marketing efforts, it doesn't rule out the effectiveness of traditional offline marketing approaches.
Including offline data in your marketing campaigns can provide in-depth insights into your customers' behaviors in the real world, strengthening your digital marketing return on investment.
The trick is to identify the most efficient offline marketing options and focus on them. This article will provide you with the ten best ways to optimize your business's offline marketing strategies to enhance customer engagement, experience, and brand awareness.
Organize or Attend Networking Events
Networking works magic when it comes to increasing sales and moving the company to the next level. Your customers can feel delighted if they get an opportunity to meet you in person and discuss everything concerning your brand and products. By becoming a regular attendee at those professional events, you can develop a good reputation by forwarding yourself as a presenter to share ideas and raise brand awareness. It also allows you to interact with other professionals in the industry, enabling you to learn from their successes and expand your knowledge.
Therefore, ensure that you don't miss any local industry event that can give you a chance to promote your company. It could be an opportunity for you to meet your business partner who might table a better deal for your products.
Invest in Banners, Posters, and Stickers
You can use banners and posters to brand your business offline to your prospects and customers. Consider adding a QR code to your banner or poster to enable your target audience to scan and immediately access your business website. On the other hand, use branded stickers as giveaways to customize your packaging or highlight a sale. Another alternative is to stick a large banded sticker on your car's or motorbike's sides to instantly generate a mobile advertisement for your products and services.
Develop Business Cards
Don't hesitate to invest in well-made business cards, as they will go a long way in getting your business to the world. You can choose a unique design for your business card to reflect your brand's creativity and values and set it apart.
Remember that a business card is an extension of your brand and so you must ensure you maintain consistency. Avoid using logos, colors, styles, and fonts that differ from the ones on your business website or your other offline marketing materials. It will be best to ensure that everyone in the company has their own business cards so that they can quickly share the business details with prospective clients.
Invest in Print Collateral
A well-designed offline communication tool gives your company a professional look and feel. You can use flyers and brochures to attract the local market or complete your direct email campaigns with branded podcasts.
Just ensure you include a clear call to action and a straightforward message to share with a targeted mailing list. If you have specific keywords on your website, try incorporating them in all your print promotional materials to enhance consistent messaging across the entire company. You can also leverage a virtual mailbox for all your offline communications.
Give Out Coupons and Discounts
Offering loyalty programs, coupons, and special discounts will make your customers feel privileged and valued, which will help boost leads and sales. You can advertise the incentives to capture the attention of those potential customers unaware of your products and services.
Also, consider offering free trial periods for your products to prove to prospectives how great they are and try to win their trust to continue doing business with you. You can even partner with nearby stores in offering discounts that work together. For instance, a small movie theatre can offer dinner discounts at a local joint to those customers who show their ticket stubs.
Develop an Army of Brand Ambassadors
Word-of-mouth campaigns are more effective in bringing in new clients than you can imagine. Make your customers your number one brand ambassadors by going above and beyond in customer service. Ensure you create a personal and memorable touch in every transaction to ensure that every client leaves your premise satisfied and happy.
Let your entire customer service team understand the benefits of having satisfied customers and the level of value they add to your business. By making customer service a top priority, you will reap heavily from referrals and positive reviews from your satisfied customers. In addition, enhance conversations about your business with your friends and family to engage them with your brand and enable them to promote it.
Enhance Personalization with Data Insights
The majority of consumers are most likely to purchase from those brands that cater to their personal interests. As a business owner, you need to invest in data analytics to deliver a more tailored, personalized service that addresses your audience's behavior. You can obtain offline data through field surveys, instant customer feedback, and supply chain inventory reports. Use the data obtained to offer products that generate unrivaled experiences.
Take part in Trade Shows and Association Conferences
Business conferences and trade shows stand out as valuable marketing strategies for showcasing your products and gaining exposure for your business. You can sign up to participate in trade shows and prepare your booth with creative solutions to attract more visitors. Describe your products and services clearly and develop practical and attractive promo materials. You can give out free discount codes and product samples to all your leads and use the opportunity to build your mailing list.
Get Involved in the Community
You can build a name for your business by engaging in community activities, services, and projects. Look for better ways to support your community through volunteer work, donations, sponsorships, and joining charity organizations to promote other local businesses. Through community engagement, you will get to spread awareness about your business while doing something remarkable for your community.
Rebrand Your Business
A slight change will make your business look more impressive, fresh, and relevant. You should consistently polish your brand to enhance business credibility and voice. Go for sleeker product packaging and fresh brand logos, colors, and voice. Re-examine what worked for the business and tailor all aspects to create a more engaging brand.
If well-optimized, your offline marketing strategies can attract more business partners and clients, boosting sales. Just ensure you use the proper channels and tailor your products to suit the targeted audience. Besides, regularly conduct market research to learn what your customers want for easier personalization.
You may also like: Offline Marketing Tactics That Works!