Click here to get this post in PDF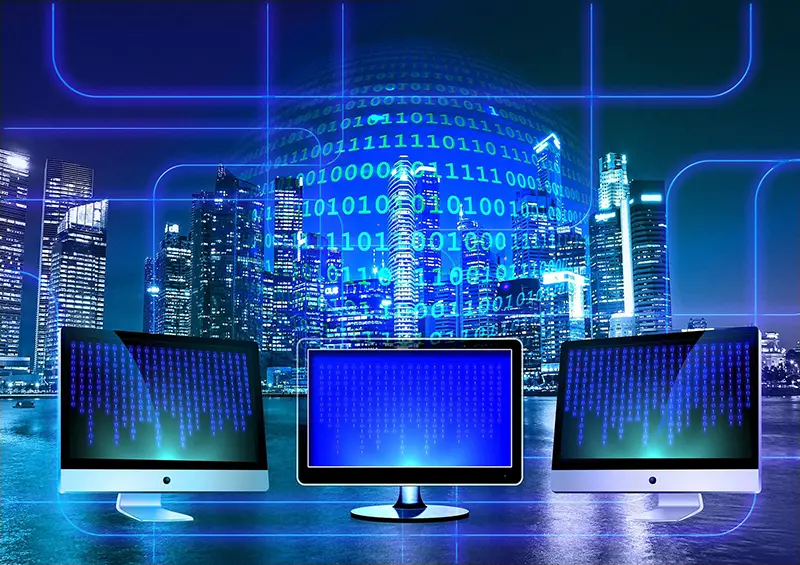 As your network grows, it gets more difficult to ensure it is working as expected. You must understand all the devices connected to your network to manage your IT infrastructure effectively. 
In addition, you need to continuously get insights into their availability, performance, and health. You will find networks with hundreds, while others have thousands of devices connected to them. The bigger the network, the more difficult it is to manage it.
This makes it difficult for you to monitor your IT network and infrastructure manually. Fortunately, there are different tools for you to use for network monitoring. 
In this article, we will discuss different ways and things you need to do to monitor your IT network and infrastructure;
Customize and Prioritize Alerts
As discussed above, you can use different tools and software applications to automate IT network and infrastructure monitoring. However, one of the most efficient ways of ensuring you do not leave anything unattended is through the customization and prioritization of alerts.
For instance, you might have alerts that require you to respond immediately to a problem that might affect the performance of your network and IT infrastructure. Others might indicate a problem that needs a lot of time for analysis before coming up with a response.
You, therefore, need to customize these alerts and prioritize them to ensure that your IT security team gets the critical messages immediately after alerts are sent. This way, your monitoring efforts will be effective and can help you increase cybersecurity for your business.
Implement Hybrid Cloud Observability
Smart organizations understand the importance of hybrid cloud observability when it comes to monitoring their IT networks and infrastructures. They know that they can take their HCO to the next level with some of the best observability tools from companies such as SolarWinds.
This is because they can automate, remediate, observe, and visualize their environments to ensure performance, availability, and security. In addition, they get a single interface that monitors all their systems, whether on-premise or in the cloud.
Hybrid cloud observability provides you with a holistic view of your IT network and infrastructure. This is important in helping you improve your cyber resilience and handle any issues that might affect your business operations.
Use a Single Dashboard for Alerts and Statuses
Some organizations use more than one monitoring tool to check their IT network and infrastructure performance, security, and availability. Unfortunately, this means that their security teams have to look at different screens when monitoring the networks.
This is wrong since it increases the chances of human errors. The team is likely going to miss something that might affect the growth of your business. Instead, you need to look for a way to combine these screens and come up with a single dashboard for your security team.
Integrating reports from your monitoring tools is the best way to monitor your IT network and infrastructure. However, you need to be careful when doing this to make sure that you are not leaving anything unattended.
Check Configurations
Checking configurations, also known as configuration management or monitoring, plays an essential role when checking the configuration files of your network components. This is a huge task and should not be handled manually.
Instead, you can look for automated tools that compare different network components to see if there are any differences in their configurations. These tools take components that perform similar tasks in a network and compare how they are configured. They will then raise alerts in case of any problems for you to fix.
Review Trends Periodically
Chances are that you have a set of tools to help you with IT network and infrastructure monitoring. These tools come with a lot of features to make the process easy for you. One such feature is the ability to see the trends of your network.
However, you do not need to check your network trends daily. You need to remove the trends from the status screen to free up your team from having to see them. However, this does not mean that you forget about them.
Instead, you need to review your network trends periodically. For example, you can schedule a day each week to see how your network is behaving and see if there are any changes to its normal behavior. This way, you will monitor the network and still respond on time when things are wrong.
Monitoring your IT and network infrastructure is a complicated task. You must ensure you are using the right tools and applications. This is the only way for you to make sure that your network meets its expectations.
You may also like: Managed IT Services: 5 benefits to gain
Image source: Pixabay.com