Click here to get this post in PDF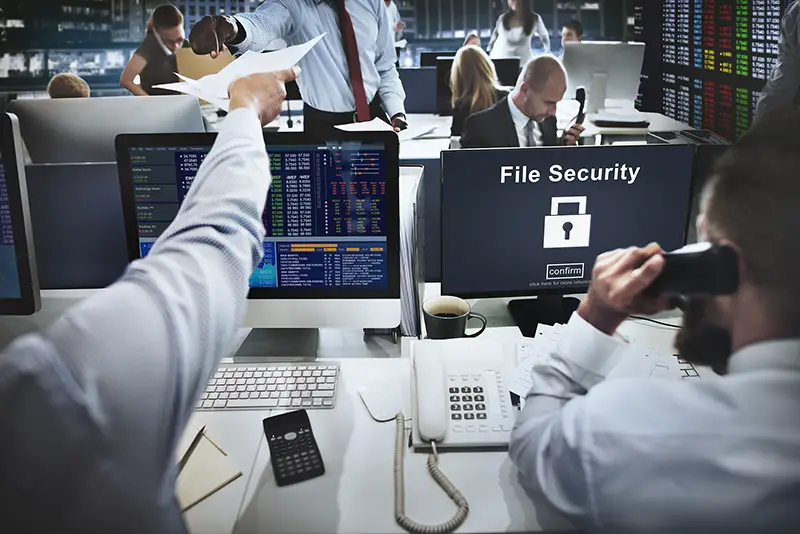 The pace in which we are developing is at an all-time high. Never before in the course of human history has technology grown at such a speed. This has resulted in a large range of varying techniques and terms that us humans have come up with in an attempt to keep up. Managed IT services is an example of such a phrase.
One American firm is offering a wide range of managed IT services. Businesses today can reap the benefits of these managed IT services. This article will shine a light on some of these advantages that can be gained.
IT Equipment Services
The one downside to the rapid advance of technology that we have seen is that we can no longer understand the ins and outs of our devices! For a fee, a business can hire a company to look after all IT related issues that may affect their operations. This can be anything as small as an error alert on a photocopying machine to a total crash in their IT platform.
IT Consultation 
Kitting out a business with sufficient IT systems can be daunting for anyone starting a company. With confusing terms and endless choices, wouldn't it be amazing if there was a firm offering a service that would help entrepreneurs to select IT products? Thankfully, those involved in managed IT services offer exactly this. A full consultation will inform all potential buyers of the ins and outs of the IT service market. For those interested in savvy business news and discussions, follow here.
Cybercrime
With every passing day, our activities move closer and closer to the online sphere. Naturally, this raises a few interesting questions; what are the threats? What about hackers? Are my details safe? Look no further; the solution is here. Companies that offer managed IT services are now also providing surveillance, anti-malware and top-grade firewalls to aid customers in their attempts to maintain top-quality security. For more information on cybersecurity.
Email/ Spam Protection
Emails are a crucial piece of modern-day communication. Millions of emails are sent around the world every hour. Firms will monitor and screen the emails you receive as part of a managed IT service. Phishing emails have increased in popularity among hackers. Systems can now automatically screen emails to pick out and quarantine any potentially dangerous emails.
Virtualization
Many firms are moving as many of their processes and operations as possible into the online sphere. This reduces costs in hardware required and storage space. Virtualization allows you to run multiple virtual software on the one physical machine. This is an instant increase in overall flexibility and resource utilization. In today's business landscape, it is all about efficiency.
Managed IT services are a crucial service. Small differences can separate your business from competitors. All of the points mentioned above are a few of the many advantages to be gained.
You may also like: Attention Palm Beach Businesses: Essential IT services to Drive your Business to the Next Level
Image source: Shutterstock.com