Click here to get this post in PDF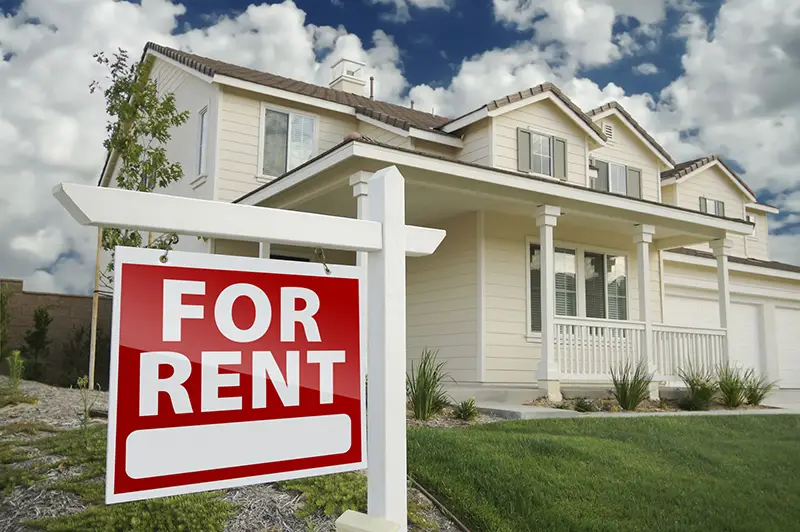 Real estate can outperform the stock market, and it is more accessible than ever before. If you don't have a lot of starting capital, you may worry that you can't make a big impact and generate significant results. However, starting your real estate investing journey with limited resources is possible. Let's learn how!
Tax Liens
If you wish to invest in real estate with a small initial capital, you can consider tax lien investing. You can bid for tax liens for cents on the dollar and wait for property taxes to be paid off by the owner. In this case
With tax lien investing, you will get your initial investment back plus state-set interest (which can go up to 36%). If the property owner doesn't redeem the tax lien certificate, you become the new owner, as you will receive the free deed on the property. This means you can sell or rent it further down the line.
Tax liens need documentation and due diligence. While highly profitable, you must invest time and effort to generate the desired results. One way to do this is by connecting with seasoned investors, working with real estate agencies, and even taking classes to understand this investment's intricacies, opportunities, and risks. 
Invest in a Fixer-Upper
Creative investors can earn money with fixer-uppers. The word "fixer-upper" originated from real estate salespeople who bought run-down properties, fixed them up, and resold them for a profit. Of course, you know this better as "house flipping," and you've even seen TV shows about it. 
House flipping is the practice of purchasing a home, holding onto it for a brief period, and then selling it (the flip part) for a profit. Basically, you're investing in real estate instead of purchasing a property to live in as your primary residence; therefore, you're essentially trading it like a stock.
Flipping a house might involve holding onto it until you can sell it for more money than you paid or doing basic renovations to make it marketable. In either case, the objective is to purchase low and sell high to make a profit quickly, typically within a few months or a year.
One downside of this investment type is that you need hefty initial capital to buy the property in the first place unless you inherited your grandma's apartment, which makes things easier. 
Another thing to pay attention to when you consider house flipping is the real estate market itself. You are responsible for any expenses associated with the property if it remains on the market for a long time. This includes:
The mortgage payment (if you financed it)
Property taxes
Homeowners' insurance
In addition to these expenses, don't forget about additional homeownership costs like maintenance and even HOA dues. You should have some money saved in case the flip turns out to be a failure.
3. Vacation Rentals
If you are lucky enough to have a second property, making a profit is easier now than ever before. If you don't have a second property, consider investing in one in a highly-trafficked tourist area and you may enjoy excellent investment returns. 
To take advantage of the post-pandemic tourism boom and the rising demand for vacation rentals, many real estate investors are considering buying vacation rental properties as soon as possible.
Vacation rental investments in the right locations have proven profitable in recent years for many investors. This has especially proven true in times of economic downturn or even the pandemic.
This type of investment can prove flexible and highly profitable. A vacation rental is often leased for 30 days or less, as opposed to a long-term rental that a renter holds under a 12-month (or more) lease. Families on vacation, couples searching for a weekend getaway, and business people staying in town for a few days each week (or month) may all be potential tenants.
Using a vacation rental as an alternative real estate investment strategy is not free from risks. Besides buying the property, you may also need to:
Renovate it to the highest standards
Pay for maintenance
Work with a full-service vacation rental management company
Account for seasonality, 
Consider HOA dues, repairs, local taxes, insurance 
The value of the right investment property in the right area might rise dramatically. You can increase the appreciation of your property in addition to passive appreciation by spending money on improvements. 
The right improvements will increase the property's value, making guests on vacation happier, improving their reviews, and allowing you to increase the price of your vacation rental properties. 
Final Thoughts
You can start investing in real estate with a few hundred dollars (by getting some of the hottest tax lien properties out there) or with a few thousand. Getting funding for your real estate investments is not impossible with proper due diligence, good connections among investors, a well-designed plan, and determination.
You may also like: Why Property Investment Is So Beneficial For Your Business
Image source: Depositphotos.com