Click here to get this post in PDF
If you look at current house flip profits in the US, you're sure to think that investing in house flipping is a good idea. According to a March 2021 article in Bloomberg, the profits were $66,000 on average per home, which is a record high. Furthermore, there are now a large number of banks and other firms financing house flippers in the US, and the number is increasing every month. That means it's easier for many people to get financing for house flips than it has been in a long time.
Fixing and flipping houses is often touted as a solid investment for beginner real estate investors. However, it's not necessarily all it's cracked up to be. Here are some of the key things you need to be aware of before you decide whether house flipping is for you.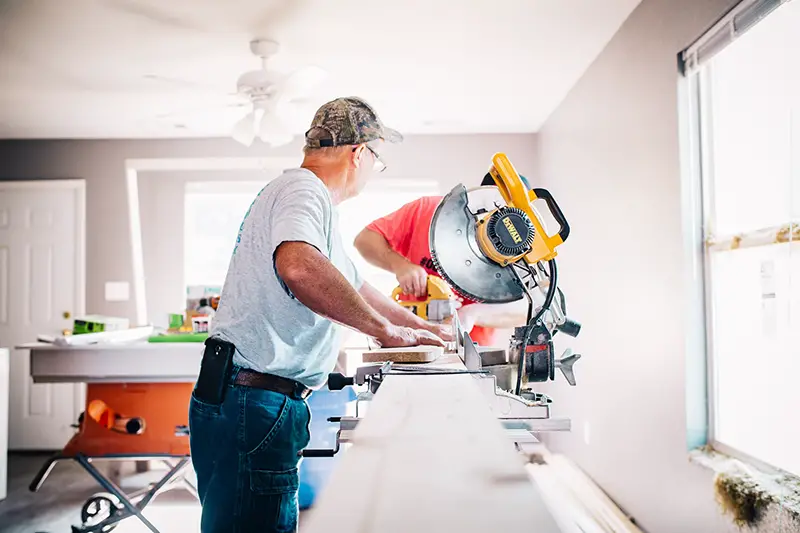 You'll Need to Qualify for a Loan (and Pay it Back)
Lending companies might currently be throwing money at house flippers, but you still need to qualify for a loan. That means having a high credit score, being able to pay a large down payment, and having cash reserves in place. Furthermore, investment loans come with higher interest rates. Before you make any decision about becoming a house flipper, you must spend time calculating the exact costs and fees associated with doing up a house and taking out a loan. At the end of the day, if you cannot repay the loan, you'll have spent months doing up a property for nothing. Begin your financial calculation journey by learning about securing safe, low-interest mortgage rates. Check out this article for up-to-date data about current mortgage rates.
Don't Rush into Buying a Property
Finding the right property can be more difficult than you think. For one thing, you need to make sure you don't overpay. A successful house flip begins with finding the best property at the best price, and it takes time to find the right one. You should broaden your geographic scope and not be in a rush.
You Need a Lot of Skills and Knowledge
To pull off a successful house flip, you need to stick to your budget and timeframe. That's more difficult than it sounds, as all sorts of issues can arise when fixing up a property. Therefore, it's essential that you not only stick to your schedule and budget but also have all the knowledge and skills you need to successfully fix up a house and handle any problems when they come up. If you're not knowledgeable in a great number of things, you'll end up hiring others to do work for you. That will make you go over budget, and such costs can soon spiral out of control. In addition to knowing a wide variety of DIY skills and basic residential construction, you need to be adept at project management and have a good understanding of things like building compliance, real estate law, and property insurance. It's fine to outsource for some things. Just make sure you plan for it and include it in your budget.
Are there other real estate investment options?
Is there a better way to do real estate investing that offers better returns and less risk than house flipping? Very possibly, yes. The main alternative is to become a landlord. Of course, your financial model will be different because you'll be earning back monthly sums rather than a lump sum from a sale, but it can often make more financial sense to rent properties. Furthermore, the property value is sure to go up over the years, so you can make a profit later on while not having to invest the money it takes to fix up a property.
You may also like: Applying For A Mortgage, Here's What You Need To Consider
Image source: Unsplash.com