Click here to get this post in PDF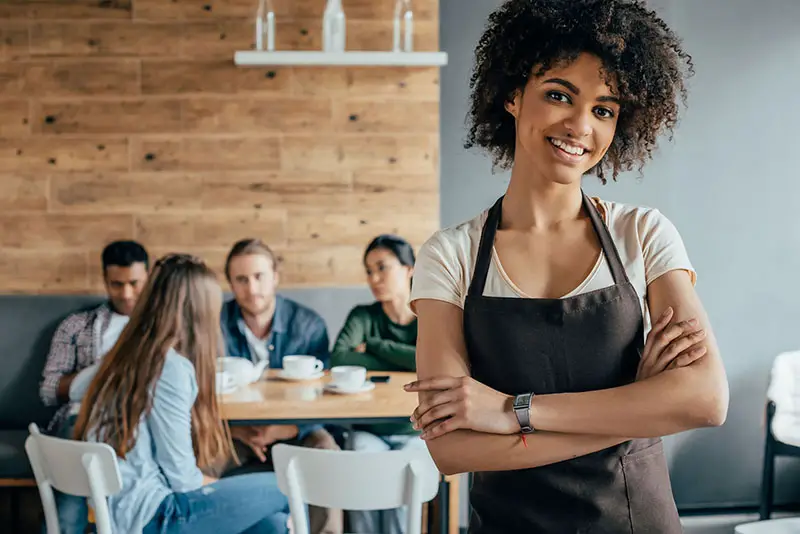 Guests now expect to have certain amenities and services available in venues. Offering them a great experience can help ensure that they come back. Need not worry, as there are many ways to do so.
Improving the guest experience is essential for every place, as it increases customer satisfaction and encourages repeat visits. People want to feel valued and appreciated when they visit a place. In addition, a positive experience can ensure customers are more likely to recommend a venue to friends and family, contributing to increased sales in the long run.
By implementing the following five tips, venues can easily improve their customer experience.
Offer A Variety Of Amenities
One of the easiest ways to improve the customer encounter at a venue is to offer a wide range of amenities that meet the needs of your visitors. This could include providing comfortable seating areas, clean restrooms and plenty of places to eat and drink.
Additionally, you may want to consider offering free WiFi, charging stations for electronic devices, and other convenient services such as luggage storage or a concierge desk.
Enhance The Atmosphere
Another key factor in guest experience is the overall atmosphere of the place. It is important to create an inviting environment that encourages guests to stay longer.
Consider adding elements such as music, art displays or greenery to create a more pleasant and relaxing atmosphere. You should also ensure that the temperature is comfortable and that your staff are friendly and professional.
Creating a warm and inviting atmosphere can make guests feel more comfortable and welcome. This could involve blending comfortable furniture or landscapes into the space or simply ensuring that the lighting is appropriate for the time of day.
Provide Exceptional Customer Service
Great customer service is essential for enhancing the guest experience in a setting. This means being friendly, helpful and responsive to the needs of your visitors. You should ensure your staff is well-trained and knowledgeable about the place and the surrounding area. This can be especially important for tourists or first-time visitors who may have questions or need directions.
Offer A Charging Station
In today's digital age, it's important to consider the needs of guests who rely on their electronic devices to stay connected. One way to provide a great guest experience at your site is to offer phone charging stations where people can charge their phones and other devices.
It is very useful for events or conferences where people may use their devices for long periods. You can even take it a step further by offering charging stations that accommodate a variety of devices, such as smartphones, tablets and laptops.
Encourage Feedback And Engagement
Finally, it is recommended to actively seek out feedback from your customers and use it to continuously improve the guest experience at your venue. This could involve collecting feedback through surveys or online reviews or simply asking guests for their thoughts and opinions during their visit.
By engaging with your guests and taking their feedback into account, you can identify areas for improvement and make changes that will enhance the overall experience of your visitors.
Improving the guest experience at a venue is essential for attracting and retaining customers. By taking these steps, you can create a memorable experience that keeps guests returning.
When done right, these efforts can create lasting relationships with customers while increasing sales and generating repeat business.
You may also like: 5 Easy Ways to Improve Customer Experience
Image source: Depositphotos.com