Click here to get this post in PDF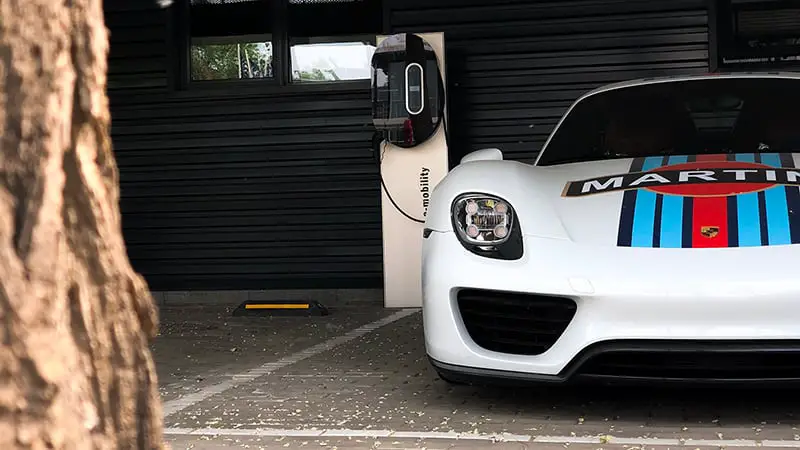 Business owners know that coming up with a great product or providing exceptional service is only half the battle when it comes to achieving success. It's also crucial to get the word out about your business to the right people — to your intended audience.
This can be done in a variety of ways. There are the traditional advertising channels, such as print media (newspapers and magazines) and radio and television commercials. There are also the more modern methods of promoting businesses to an increasingly tech-connected world, such as creating social media accounts and official websites.
Aside from these, there is another way to get your brand name in people's minds, and that's by putting it right in their line of sight.
You can do this effectively with the help of top-quality car wraps.
What Are Car Wraps?
A car wrap (or car signage) is a vinyl wrap that is installed on a vehicle, having been designed to act as a mobile billboard for your business. You work with car wrap companies to design your advertisement on graphic design software, then they will print it on vinyl and seamlessly apply the film to your vehicle.
Because it displays information such as your brand name, logo, contact information, and pertinent images, the vehicle wrap promotes your brand to everyone who sees it.
Vehicle wraps are used by small businesses and established corporations alike. The vinyl film can be installed on a small area, like a single car door, or across the entire vehicle. The wraps can be designed for and installed on all kinds of vehicles.
When designed, produced and installed by top-notch car wrap experts, the wrap can last a number of years.
How Do Vinyl Vehicle Wraps Strengthen Your Business Marketing Strategy?
Wondering whether car wraps can give your business a true marketing advantage? Here are five ways you can gain an edge over your competition's marketing efforts when you roll around town with professionally produced vehicle signage:
1. Whether parked or moving, cars with vinyl wraps promote your business 24/7.
From the moment the vinyl wraps are installed onto your company vehicles, they begin functioning as marketing materials for your business and will continue to do so as long as there are eyes to see them.
Whenever you drive around the city, go on an extended road trip across the country, or even just park within a busy shopping district or at a well-attended event venue, people will catch sight of your vehicles and will have a better chance of remembering your name or logo.
You would be effectively promoting your business round the clock and working to gather new customers at different locations at the same time.
2. With vehicle wraps, you can direct your marketing right at your intended audience or extend the reach of your campaign.
With traditional advertising on TV and radio, your ad would be seen by the people who are watching or tuned in at the same time that it comes on. However, not all of the people who catch your ad may be the consumers who would be most interested in what you have to offer.
With vehicle branding, you can drive your fleet of vehicles exactly where your target market is sure to be found, thus ensuring that you get maximum exposure among the people who are most likely to need your products or services.
For example, you can promote your doggie daycare business or tutoring business in suburban areas where families with children and pets live. Alternatively, you could drive by a university town and advertise your pick-up laundry service — there are sure to be students who might think about using the service instead of bringing their dirty laundry home.
Of course, you could continue to drive your vehicles around any high-traffic area where there may be potential clients as well — even those coming from outside your intended demographic.
3. Good quality vehicle wraps protect your car.
Obtaining a fleet of cars is a significant investment for your business. These vehicles pull double, triple or multiple duty, being used for passenger transport, deliveries, and making a good impression on the general public. And of course, they help spread the word about your company with the help of car wraps, view more.
As such, you would want to maintain the excellent working condition and admirable appearance of every vehicle in your fleet, and vehicle wraps can contribute to this as well.
Good quality car wraps are designed with UV-resistant properties that can protect against harsh sunlight. The wraps can also withstand strong rains, sustaining minimal to no damage. These protective qualities prolong the lifespan of the wraps and thus also lend protection to the actual exterior of your cars.
4. You can advertise your business even if you don't own a car or a fleet of vehicles.
Another good thing about utilizing vehicle wraps for advertising your business is that you can benefit from them even without owning a vehicle yet.
Even before you begin building your fleet of company-owned vehicles, you can opt to rent cars, trucks or vans for your business and have the vinyl wraps installed on those in the meantime. This way, you still gain the marketing advantage provided by the wraps without having to deal with the costs of purchasing and maintaining your own vehicles.
5. Car wraps offer a creative way to advertise special deals.
Companies can continue using more traditional advertising methods such as TV and radio commercials as well as more modern techniques like creating Facebook or Instagram pages to promote their business. Vehicles with eye-catching vinyl wraps can serve as additional promotional tools that drum up interest for your brand.
One way to do this is to hold a contest. Anyone who spots one of your company vehicles with vinyl wraps can snap a photo and upload it to your business Facebook or Instagram page to get a discount on your products or services. It's a fun way to engage your audience and have people actively looking for your branded vehicles.
Get the Most Value Out of Your Car Wraps
Vinyl wraps can transform your company fleet into excellent marketing channels for your business. Make sure to work only with a trusted vehicle branding service provider so you can have strategically designed and expertly installed wraps on each of your cars.
You may also like: Crafting a Brand Identity – Pillars for Success