Click here to get this post in PDF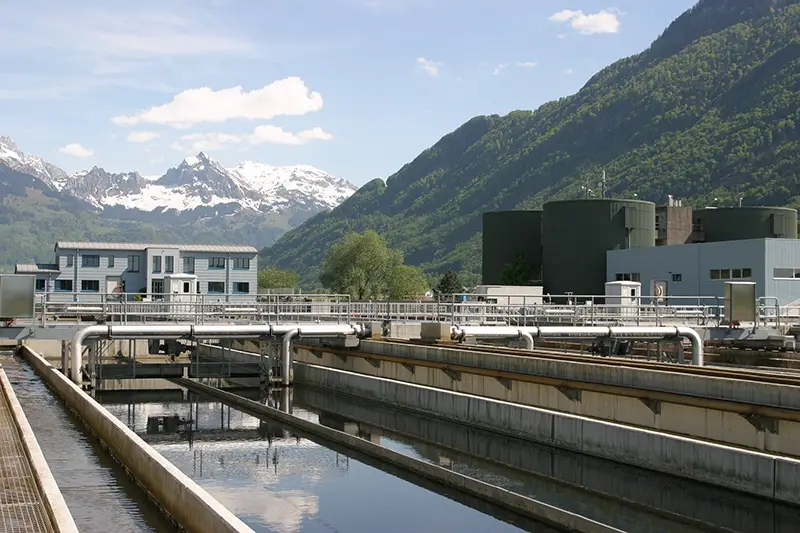 Wastewater, also known as "used water," is water that has been used, which includes substances such as human waste, food scraps, oils, soaps, and chemicals. Homes, businesses, and industries have contributed their share of used water that must be treated before it is released back to the environment. Treating wastewater is an important priority as it can leave lasting effects on the fisheries, wildlife habitats, recreation and quality of life, and health concerns.
The Problem with Untreated Wastewater
Untreated wastewater can spread disease to humans and damage key ecosystems. According to UN-Water, globally, more than 80 percent of wastewater resulting from human activities flows back into the ecosystem without being treated or reused.
This resulted in around 1.8 billion people using a source of drinking water contaminated with feces, putting them at risk of contracting cholera, dysentery, typhoid, and polio.
Mainly in low-income areas of cities and towns within developing countries, UN-Water added, a large proportion of wastewater is discharged directly into the closest surface water drain or informal drainage channel, sometimes without or with very little treatment.
The UN has predicted that by 2030, the world will be under a global water crisis due to a 40 percent shortfall in freshwater resources and the rising population.
Thus, the concern for wastewater became a part of the UN Sustainable Development Goals. Under the sixth goal: Ensure access to water and sanitation for all, the UN aims to improve water quality by 2030 through reducing pollution, eliminating dumping, and minimizing the release of hazardous chemicals and materials, halving the proportion of untreated wastewater and substantially increasing recycling and safe reuse globally.
The UN also has its sight on expanding international cooperation and capacity-building support to developing countries in water- and sanitation-related activities and programs, which includes water harvesting, desalination, water efficiency, wastewater treatment, recycling, and reuse technologies.
Wastewater Treatment Plants
Wastewater treatment plants are constructed to protect the water environment from excessive overloading with different kinds of pollutants. The treatment systems are designed to treat water so it can be recycled safely back into the environment.
Industrial wastewater can be difficult to treat compared to domestic wastewater which is relatively easy to treat. However, due to the growing amounts of pharmaceuticals and personal care products found in domestic waste, the difficulty in treating domestic wastewater has increased.
Water treatment's major aim, according to the US Geological Survey or USGS, is to remove as much of the suspended solids as possible before the remaining water, called effluent, is discharged back to the environment.
Primary treatment, it added, removes about 60 percent of suspended solids from wastewater. It also involves aerating or stirring up the wastewater, to put oxygen back in. Oxygen is needed by the plants and animals living in the water. Secondary treatment, on the other hand, removes more than 90 percent of suspended solids.
Challenges in wastewater treatment plants
Wastewater treatment plants can function improperly for several reasons. In a study by Sean Moran titled "Troubleshooting Wastewater Treatment Plants," Moran stated some of the causes of malfunction in wastewater treatment plants such as receiving materials that the plants are not designed to handle; and some facilities are poorly specified, designed, constructed, operated, and/or maintained.
Moran said he had seen several processes that he described as "barely in control," dubbing them as "sick processes" that can be recognized by high and variable rates of process failure; staff constantly searching for technical fixes; control is taken away from operators; many theories about the cause of the problem; denial of problems; a history of failed attempts to improve control; and staff considering the process an art more than a science. 
Moran also found that operators of poorly functioning wastewater treatment plants were pressured to accept any effluent sent to them to maintain the capacity of the primary production process.
And as manufacturing facilities increase production volumes and product diversity, plant owners often fail to upgrade the effluent treatment plant to handle the changes, he added.
An estimated $180 billion is needed to repair several US wastewater plants across the country. Stuart Ward of Process Engineered Water Equipment (PEWE), in his article, stated that one of the biggest issues in wastewater treatment plants is energy consumption.
The process of filtering wastewater eats between 3 percent to 15 percent of US electrical power every year, Ward added. Wastewater treatment plants are facing a problem in the shortage of staff as there is no sufficient number of efficient and productive workers who are skilled in the business. While wastewater treatment is designed to filter water, wastewater management facilities also leave an environmental footprint when they treat water.
The Solution to Wastewater Treatment Problem
Sean Moran in his study "Troubleshooting Wastewater Treatment Plants" stated that "sick processes" can be cured by getting past denial and folk wisdom and using statistical analysis to accurately characterize the problem and verify that the attempted cure worked.
In conducting statistical analysis, a site visit is critical as some things cannot be determined remotely and should be personally and directly verified. Operators, managers, and technical support staff are also interviewed.
Design elements that are hard to control or actively create operational or maintenance problems and common mistakes in wastewater treatment plants should be looked into.
Said common mistakes involve poor layout; flow- and load-balancing tanks; high-shear centrifugal pumps on shear-sensitive materials, such as polymer flocs; communicators instead of screens to handle gross solids; plastic piping on high-temperature effluent streams; and piping, fittings, equipment, or instrumentation incapable of handling entrained solids, gases, fats, oils, and greases present in the effluent.
Moran said through the conduct of statistical analysis, design data, drawings, and calculations as well as plant specifications should be verified to uncover the original intention of the plant designers. Changes should also be evaluated. "Once you have gathered all of the necessary information, start to generate some candidate theories regarding the source of plant operation disruptions," Moran said.
"The problem may relate to design, construction, operation, and maintenance, or a combination of factors. Delineate the problems you believe the plant has. Then devise ways to fix the issues, as well as ways to verify the fixes worked without generating new problems," he added.
Stuart Ward of PEWE, for his part, stated that greener approaches and maintaining water treatment systems currently in use can reduce the amount of energy used to treat wastewater. Staffing shortage in treatment plants, he further said, can be solved through automation which will not just fill the gaps of needed employment but also put less stress on existing workers. Green innovative technology has also been improving the way water is treated so that the environmental footprint left by wastewater treatment plants is small and less impactful.
Wastewater Reuse
The World Bank, in its recently published report, "From Waste to Resource: Shifting Paradigms for Smarter Wastewater Interventions in Latin America and the Caribbean," that at a time when 36 percent of the world's population lives in water-scarce regions, wastewater treatment for reuse is part of the solution to water scarcity and pollution problems.
"Once treated, it can be used to replace fresh water for irrigation, industrial processes, or recreational purposes. It can be also used to maintain the environmental flow and by-products from its treatment can generate energy and nutrients," Jennifer Sara, Global Director of World Bank Water Global Practice, said.
Nowadays, wastewater, after being treated, is seen as a potential resource that can provide economic and financial benefits. Within businesses, wastewater can be used through "industrial symbiosis." Industrial water consumption is responsible for 22 percent of global water use, according to UN-Water.
---
5 Ways Your Business Can Help Save The Environment
Read about: Water Recycling Systems
---
In Europe and North America, water consumption by industries was 50 percent as compared to 4 to 12 percent in developing countries in 2009. It is also expected that in rapidly industrializing countries, this proportion could increase by a factor of five in the next 10 to 20 years.
Farmers are increasingly looking into non-conventional water resources, mainly wastewater, due to high nutrient content or lack of conventional water resources, UN-Water stated. If applied safely, wastewater can be a valuable source of both water and nutrients, contributing to water and food security and livelihood improvements.
Sources:
https://www.unwater.org/water-facts/quality-and-wastewater/
https://www.usgs.gov/special-topic/water-science-school/science/wastewater-treatment-water-use?qt-science_center_objects=0#qt-science_center_objects
https://www.un.org/sustainabledevelopment/water-and-sanitation/
https://www.worldbank.org/en/topic/water/publication/wastewater-initiative
Sean Moran, "Troubleshooting Wastewater Treatment Plants" https://www.aiche.org/sites/default/files/docs/pages/troubleshooting_wastewater_treatment_plants20170962.pdf
Stuart Ward of PEWE https://www.pewe-llc.com/blog/biggest-problems-wastewater-treatment/?fbclid=IwAR2Bl4mrT6Le3qiPwIrHdnWm4lvgcfSSCscecJy74vT_1XCTOrq8z879JzE
Image Source: Pixabay.com