Click here to get this post in PDF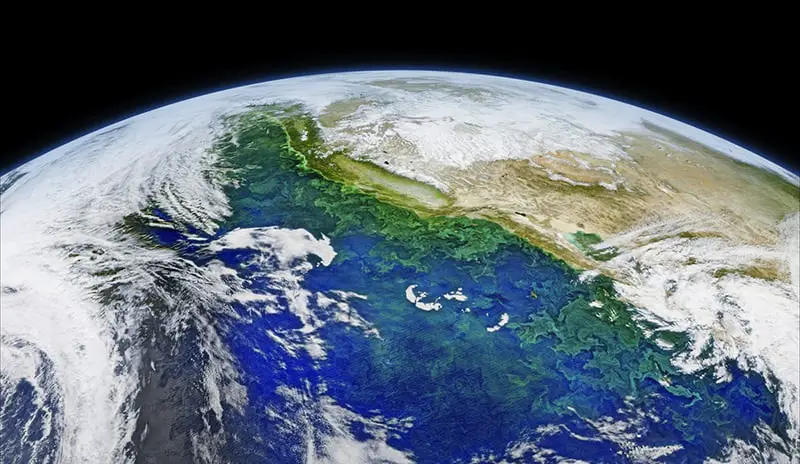 As millennials invade the business world, companies are facing challenges in attracting and retaining their workforce. Majorly because they are constantly in competition with the startup culture.
Not every business can host Friday happy hours or play games during work timings. Some can't afford it, and others aren't suited for it. So, what can be done to woo millennials and keep them engaged at work?
One way organizations can solve this problem is by adopting sustainable business practices. Various studies show that millennials are 'somewhat to very concerned' about climate change and the impact of global warming on the planet. That said, businesses and industries that play their part in saving the environment can not only win millennials but customers & employees of all ages.
Enlisted below are some environmentally friendly ways by which you can establish your business as the one that follows sustainable business practices. So, read them out and be the change.
Reduce Paper Waste
Did you know "Green is the new black"? If not, now you know it.
Environmentally responsible companies have made considerable efforts to go digital in the coming years. They have understood the need to reduce the dependence on the paper industry and to go entirely paperless. However, many companies still use paper in all their daily operations.
Such companies may upset the millennials who prefer the digital/ electronic world much more. So, if you haven't already gone paperless, it's time you do that now.
Such a practice has tons of benefits. It reduces the carbon footprint of the company, cuts down on pollution, saves water, and conserves fossil fuels.
Provide Filtered Water
Everybody knows how important it is to stay hydrated. That is why water is considered as the best beverage of choice. But most of us still use plastic water bottles to store water; some of your employees do too. And as we know, plastic takes about 450 to 1000 years to decompose; this practice can cost us the environment and the life of marine animals.
To make sure, your organization is not adding to plastic pollution, ban the usage of plastic bottles and provide filtered water to your employees. Furthermore, follow the three R's to cut down the waste – reduce, reuse, and recycle. Encourage your employees to use a reusable cup and offer recycling bins in the office.
Switch To Energy Saving Lightbulbs
Lighting and bulb manufacturing companies are making strides to introduce more energy-efficient products, but some of them are doing better jobs than others. That said, one way to conserve energy is to switch to LED lightbulbs.
If you still use incandescent bulbs, such a practice can help you cut down on energy bills, and ultimately, protect the environment. So, talk to your building manager and get the work done.
Use Indoor Plant
Nowadays, many open-plan workspaces are using indoor plants to improve air quality. This practice not only enhances the aesthetics but also gives a warm look to the space.
While air purifiers work their way to trap the pollutants in the air, indoor plants can also help remove air contaminants.
Use Flow Meters
If your business operations or industrial processes require water to be sent through pipelines, using a flow meter can help you conserve water. You may not even realize the amount of water being wasted in the general water transfer process. But with the help of a flowmeter, you can monitor the water flow for all processes.
Your HVAC system can also benefit from flowmeters. Since they monitor the flow of gasses, they aid controlling and maintaining pressures in the rooms. They can effectively manage and help minimize energy expenses too.
Litre Meter offers a variety of such flow management solutions for businesses and industries. You may want to check them out.
Final Thoughts
By following these above-mentioned ways, you can help save the environment. And since many of these practices cut operational expenses, they can help you save money and get you, eco-conscious employees, on board.
You may also like: Packaging: How Can Businesses Go More Green?