Click here to get this post in PDF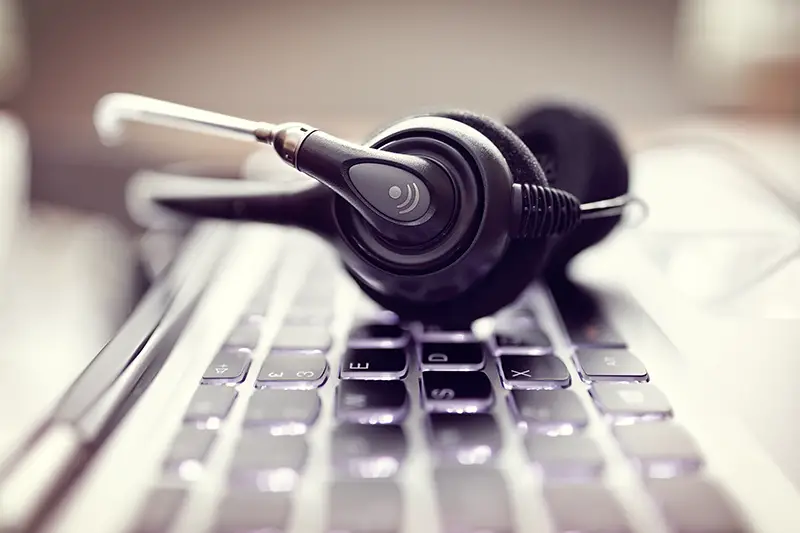 With a world increasingly reliant on the internet and constantly developing and improving technologies, it is not surprising that one must adapt to changing environments. In this case, that means switching to a VoIP system for your business to improve customer and employee satisfaction.
What is VoIP?
VoIP means Voice over Internet Protocol, a phone technology that is entirely connected to and operates via the internet. It utilises packet switching – converting audio signals to digital data which is transmitted over the internet. This enables phone calls to be made on multiple devices, such as desk or office phones, mobile phones, laptops, computers, etc., as long as they are connected to the internet. It is a cost-effective solution for businesses and their telecommunications, with some seeing average savings of 50% to 75% after switching to VoIP in 2021. 
How Does VoIP Improve Satisfaction?
In order to run a competent and efficient business, you need to have productive employees, which will lead to more happy customers. Fortunately, both customer and employee satisfaction are improved through the implementation of VoIP compared to traditional phone systems. 
The wellbeing of your employees is crucial when it comes to effective communication with customers – if a customer can sense that the employee is enthusiastic, they will be too. To provide excellent customer service, the employee must have excellent means to be able to do so – this means a good phone system. 
An Efficient Telephony Solution
Having a good telephony solution like Horizon is the ideal way to provide your employees, and thus your customers, successful customer service. With a reliable internet connection, VoIP can offer excellent call quality and includes features such as call forwarding or voicemail to email which may prove useful if the employee is unable to directly answer the query or is simply unavailable at the time. The ability to create queues can also be beneficial for employees and customers – employees are able to communicate with customers one at a time, and customers can be put at ease by knowing what place they are in the queue.  
For employees, having their own extensions with direct internal numbers is an easy way for them to redirect calls to the relevant people or departments. VoIP systems are the perfect solution for hybrid-working businesses as it can connect to any device that is VoIP enabled – you do not need to be in the office next to the office phone to be able to receive and make calls via the business phone network. 
These features are not possible with the traditional phone systems that use PTSN (Public Switched Telephone Network), making VoIP a remarkable evolution in terms of business telephony. It is flexible and makes phone interactions more accessible than ever before. 
The quality of customer service that your business provides is important in how a customer will perceive your business, as well as contribute to your business success. In fact, 62% of customers prefer to have phone calls with a representative when contacting customer service. A happy customer is more likely to purchase, and continue to purchase, from your company compared to an unhappy one. 
You may also like: A Business Owner's Guide to the Top VoIP Phone Services (Things to Look For!)
Image source: Shutterstock.com