Click here to get this post in PDF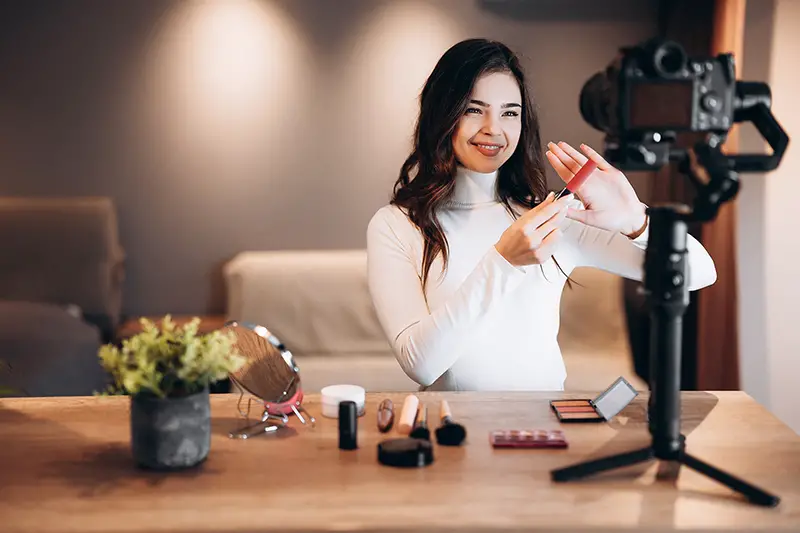 Video marketing has grown to become the most significant marketing trend in the world. Do you need to put the word out that your business is better than your competitors? There's no better way of doing it than video marketing. 
Statistics suggest video marketing is the go-to approach for most successful marketers now. People love watching videos as it's the easiest way to absorb information. That's why most people nowadays prefer to watch videos to learn about a new product or service. 
What video marketing trends are going strong in 2022? Here are some of the most popular video marketing strategies top marketers are adopting these days.
Smartphone Videos 
While hiring a top video production company can still get you fantastic results, low-budget smartphone productions can also help you make waves. As smartphone cameras are getting better and better, the compromise in video quality is also becoming less significant. 
Apple has convinced us that the bridge between smartphones and professional cameras is narrowing quickly. The company's #ShotOniPhone campaign was a great success in convincing us so. It also did a pretty good job of telling us why the iPhone remains the crème de la crème of flagship phones. 
You don't need to be a smartphone seller to use the power of smartphone videos to grow your business. Unedited smartphone clips offer an authentic look into the lives of the featured individuals. This sense of ingenuity makes raw smartphone videos an excellent marketing tool. 
Customer Testimonials 
Customers talk about their experiences with your product or service in customer testimonial videos. These videos can be a powerful tool when used in the right place in your marketing funnel.
Just like smartphone videos, originality is the main pitch here. But, customer testimonials are even more effective since they tell real stories about your past clients or customers benefiting from your product or services. 
The challenge is to ask your customers the right questions. You need to make the viewers relate to your presentation. What does your target demographic want from you? Paint the picture accordingly. 
Lives 
Live streams burst into the marketing scene when most of the world went indoors during the first wave of the pandemic in 2020. What started as a temporary necessity has stuck around as a comprehensively effective marketing trick. 
What makes live streams such a great marketing tool? It allows you to connect to audiences in a fun and interactive way. Live videos have also proven to have better retention than pre-recorded ones. 
On Facebook, people watch live videos longer than other videos. How much longer are we talking? About three times more! These videos also create far more user engagement. So, live streams are an excellent method to increase brand awareness. 
We have seen some of the biggest companies and organizations going live on social media for promotional purposes. Kohl's, for example, got hundreds of thousands of eyeballs teaming up with vlogger ItsJudyTime. It was a great marketing move for Kohl's Black Friday sales. 
Social Media Stories 
Instagram, Facebook, and Snapchat stories have generated more engagement than other social media content. Stories are a great way to add a personal touch, show your audience the fun side of your brand, and get a lot more people interested.
When you post something normally on social media, what happens? Your post will likely get buried under a mountain of posts from friends, families, and other accounts. You will have to run sponsored ads to get around this. 
But, you don't have to spend that extra money and go through all that hassle when it comes to stories. Your stories have a designated spot to pop up on the site. When your followers log in to their accounts, they will see your post in the stories section. It's as simple as that! 
Stories are different from regular news feed posts because they encourage dynamic content creation and help businesses learn about their customers' likes, dislikes, and interests. Making interactive polls, posting open-ended questions to get customers to answer, and using stickers, GIFs, and other things are all great ways to get valuable feedback from your audience.
If you want more people to visit your website, more conversions, and a higher click-through rate, the "swipe up" feature on Instagram and Facebook stories is the way to go. Users can go directly to the linked page from the story by clicking on the highlighted arrow mark at the bottom of the story post.
Vertical Videos
Traditionally, we shoot videos in landscape. But, TikTok and Instagram have made portrait-mode, aka vertical videos, trendy. Ever since these platforms made these videos compatible in 2017, they have experienced a steady surge in popularity. 
Vertical videos are no longer restricted within TikTok and Instagram. Now YouTube also supports these videos. So, you should make vertical videos a big part of your video marketing strategy in 2022. 
AR & VR Videos 
Mark Zuckerberg's announcement of the Metaverse might have given the traction that Augmented Reality (AR) and Virtual Reality (VR) technologies needed to get to the next level. Many entrepreneurs are staying ahead of the curve by making AR and VR promotional videos. Why not you give it a go as well? 
AR and VR videos offer an immersive experience. So, they can be incredibly successful at boosting your sales. You can create customer-oriented interactive experiences that will allow viewers to get a better comprehension of the product. 
Vlogs 
We know that telling stories about your brand is one of the best ways to connect with customers, build your brand's personality, and get people interested in what you have to say. Vlogs are an excellent medium for your storytelling.
Vlogging is one of the most popular video marketing strategies. Why? Because it has that precious personal touch we have been talking about repeatedly. Your job as a marketer gets quite easy when you can make a personal connection with the audience. Vlogging allows you to do that. It is recommended that you also add subtitles to video so that you can grab the attention of viewers who have the volume turned off.
Final Say 
Video marketing is an ever-changing field. You have to know what type of videos people are watching to come up with an effective video marketing strategy. Make sure not to miss the hype train.   
You may also like: Why It's Time for Your Business to Start Video Marketing
Image source: Shutterstock.com