Click here to get this post in PDF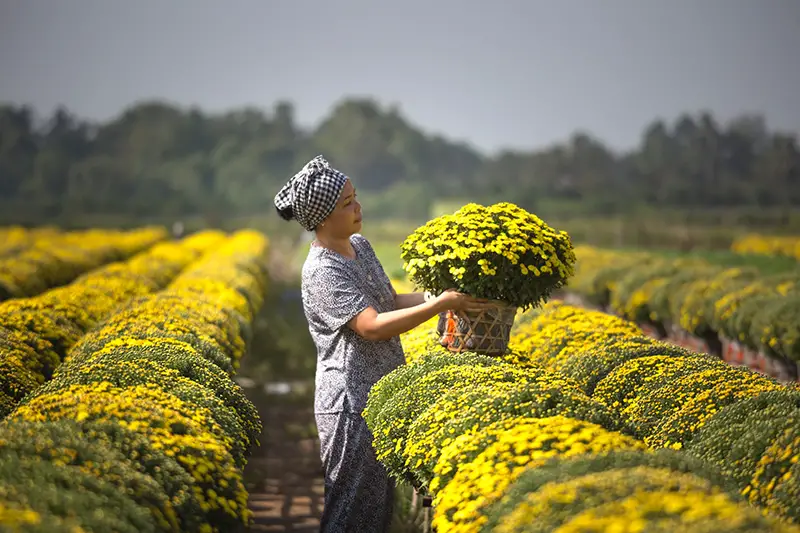 As any farmer can tell you, marketing your business is the key to success. How can people buy from you if people don't know about your farm or products? As a photographer and writer who specializes in food and farming, I want to share some tips for making your farm marketing come alive with photography:
Lighting matters
Lighting is one of the most important aspects of a photograph. Natural light is usually the best way to go, whether it's direct sunlight or reflected off clouds and other objects. If you're in an area with harsh midday sunlight, try to shoot in the morning or late afternoon when there is less light. Avoid shooting in direct sunlight because this can cause unflattering shadows on your subject's face as well as intense bleached-out colors in their clothing.
Also, avoid shooting in the shade because it will often result in dull, flat-looking photos where there isn't enough contrast between different parts of an image (such as bright clouds versus dark skies). To create nice lighting conditions for your farm marketing photos:
Use natural light whenever possible
Use reflectors if needed to bounce light onto your subject
Use the flash when necessary
Use a tripod
A tripod is one of the most useful tools you can have in your photography bag, especially when it comes to shooting long exposures. Tripods are great for landscapes and night shots because they allow you to take longer exposures without blurring due to camera shake.
If you're planning on doing macro photography or taking pictures of flowers, a tripod will help you get close enough to your subject while keeping it sharp and steady. A tripod also makes time-lapse photography much more accessible—you can set up a scene with the camera on the tripod and then forget about it while it captures those lovely clouds rolling by or changes in light over time.
Shoot in RAW format
One of the best ways to get more out of your images is to shoot in RAW format. A RAW file contains more data than JPEG files, giving you more flexibility when editing them (you can also adjust white balance, exposure, and other settings).
While these files are larger than their JPEG counterparts, having this level of control will help you achieve better results for your farm's marketing materials.
Hire a professional photographer
If you're going to invest in any of the tips in this article, hire a commercial photographer. The quality of your farm's photography is one of the most important things for potential customers to see, and hiring someone who knows what they're doing is going to make all the difference. You can find photographers by doing an online search or asking around at farmer's markets or other places where farmers gather.
If you're looking for recommendations on which services are best for farms like yours (i.e., small-scale farming), message us on our Facebook page! We've interviewed dozens of photographers from around the country, and we'd be happy to help connect you with one whose work speaks to your style or needs
Shoot in landscape mode
Shooting in landscape mode is a great way to capture the beauty of your farm. It's also the most practical option for capturing images of your property, and it can help you get more out of your photos.
The reason why landscape mode works so well for farms is that it captures a wider view than portrait mode does. Landscape shots are better because they show less detail in the foreground and more detail in the background, giving viewers an overall impression of what's going on at your farm without getting too detailed about any one thing (such as just one flower or one piece of equipment).
So yes! Let's all shoot our farms with our cameras set to landscape!
Prepare your crops and props
It's important to prepare your crops and props. Your crops should be clean and tidy, without any soil or debris in the bed. If they're grown as part of an integrated system, they can be washed with a gentle spray of water in the days leading up to the shoot.
Props like farm 4×4 vehicles are just as important: make sure they are clean, tidy, and simple (but not too simple) and that they complement your products nicely. They needn't be elaborate; one basket filled with beautiful fresh produce will usually suffice!
Compose your images
Here are some tips to help you compose your images:
Use framing. Framing is the use of a border, edge, or line to separate or enclose the subject. It can be used for its own sake but also helps set off an image from other elements in the scene. You can use this technique to create a sense of flow through an image (like in a river) or as part of a more complex composition (like when using leading lines).
Use leading lines. Leading lines are any line that draws attention towards another object or area within your photo by guiding viewers' eyes through it. They're especially useful for creating depth and drawing viewers into your pictures; they're also great at helping them focus on certain points within the shot while they're looking at it!
Pay attention to symmetry/asymmetry…
Dress well but do not overdo it
In general, you should always be dressed for the occasion. If you're going to a wedding, wear a nice suit or dress. If it's an engagement shoot at the beach, wear something comfortable but still attractive and appropriate. And if you're shooting an event on your farm, make sure your clothes are clean and well-maintained!
If you want to look good in photographs as well as feel good about yourself when someone sees them later on (and this goes for both men and women), then consider buying some new clothes from a place like this women's western wear specifically for photography purposes. For example: when doing portrait work with people who aren't used to posing in front of cameras, I recommend wearing black slacks and jeans and getting hats like these cowboy hats in Australia so that they'll stand out against whatever backdrop we're using—even if it's just white walls or white sheets hung up behind us anywhere at all!
Follow these tips to make your farm marketing come alive with photography.
How to make your farm marketing come alive with photography:
Importance of good lighting. Lighting is an extremely important aspect of your photos. It helps draw in the viewer and adds mood, atmosphere, and emotion to a photo. Natural light can be tricky as it constantly changes throughout the day, so consider using artificial lighting if needed. If you have access to studio lights or photoflood bulbs, these are ideal for taking high-quality photos without having to spend hours waiting for natural light to change
Importance of a tripod (or other sturdy camera support). Most cameras require a certain amount of shutter speed when taking pictures; however, some cameras cannot achieve this speed without the use of a tripod or other sturdy camera support device (iPod Touch 4th generation users may have better luck with their built-in digital image stabilization feature). Using shaky hands while holding onto an unsteady camera will result in blurry images that are less appealing than those produced by someone who has steady hands
Conclusion
We hope you've enjoyed these tips and will be able to put them into practice in your farm marketing. Remember that if you do not have the right equipment or experience, it is better to hire a professional photographer to take care of this job for you. They can help create unique images that reflect the personality and identity of your company while also boosting its credibility among consumers.
You may also like: Photography Marketing: Converting Your Visitors Into Leads
Image source: Shutterstock.com