Click here to get this post in PDF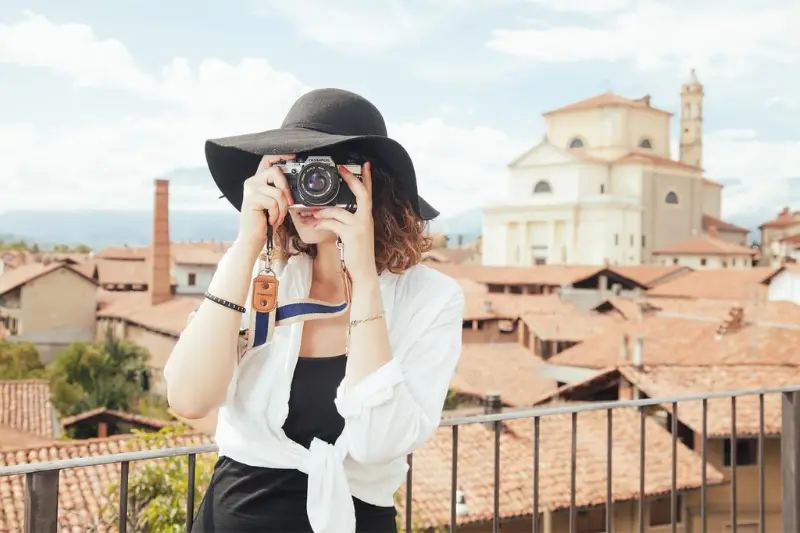 Most business owners realize just how important a professional-quality website is. Maintaining a great online presence can help take your business to the next level. Currently, over 1 billion websites are operating on the world wide web. If you want to edge out your online competition, then you need to realize the importance of making your website visually appealing.
One of the main things you need to do to boost the appeal of your website is to use high-definition images. If you are a photographer offering your services to online consumers, finding ways to turn website visitors into actual leads is crucial. Read below to find out more about how to accomplish this goal.
Properly Edit the Photos On Your Website
When a potential customer lands on the website for your photography business, they will want to take a look at your past work. Therefore, providing website visitors with a vast array of pictures that showcase your talent is imperative. Whether you use high-end cameras or your smartphone to take pictures, you need to remove any imperfections they might have.
If you have digital photos that need to be touched up, be sure to check out Facetune by Lightricks. With this program's help, you can easily fix lighting and pixelation issues. You can make a good impression on website visitors by using the right programs to edit your photos. This will increase your chances of turning website visitors into qualified sales leads.
Showcase Your Positive Reviews
Improving your website's conversion rate will require the use of social proof. Before hiring a photographer, most people look for the reviews they've received from past clients. Instead of making interested consumers scour the Internet for positive reviews, you should showcase them on your website.
Putting these reviews front and center on your website's homepage is a great idea. By doing this, you can establish trust with potential clients quickly. If a website visitor sees that you have performed at a consistently high level for past clients, they will be more apt to use your services. Asking satisfied customers for positive reviews is crucial when trying to amass lots of social proof for your website.
Highlight Your Knowledge of Photography With Blogs
Once you have a new website in place, driving traffic to it should be one of your top priorities. Organic traffic is a term used to describe the website traffic generated from free methods like search engines. One of the best ways to attract attention from popular search engines like Google is by frequently publishing blog content on your website.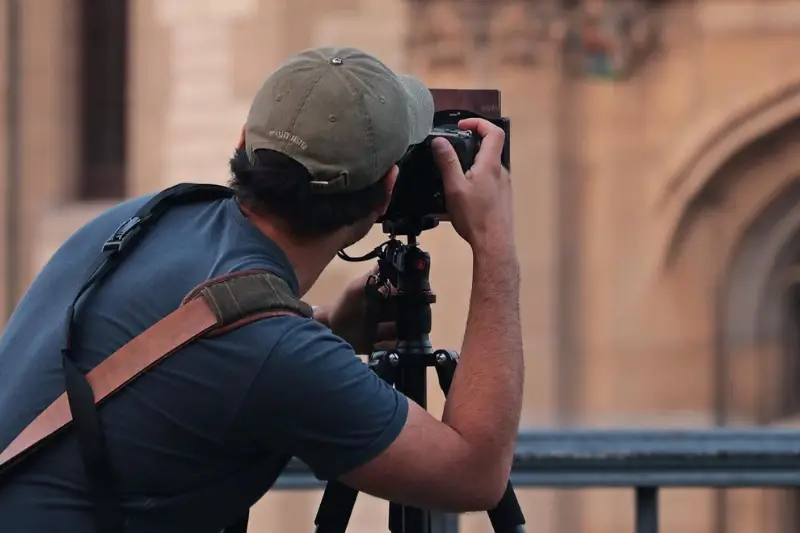 The blogs you publish should be directly related to photography. Highlighting some of your recent sessions is also a great use for these blogs. If website visitors find your blog content insightful and inspiring, they will contact you to book a photo session.
Make It Easy For Website Visitors To Contact You
If a person lands on your website, chances are they're looking for photography services. The last thing you want is for an interested consumer to get frustrated with your website design and leave. Making it hard for website visitors to find contact forms on your website is a horrible idea. If a person has to spend a few minutes looking for ways to contact you, they will get frustrated and leave. This is why putting contact forms and information at the bottom of every page on your website is a must.
As you can see, you can do several things to turn website visitors into actual customers. 
You may also like: How Businesses Generate Outbound Leads in 2022
Image source: Pixabay.com