Click here to get this post in PDF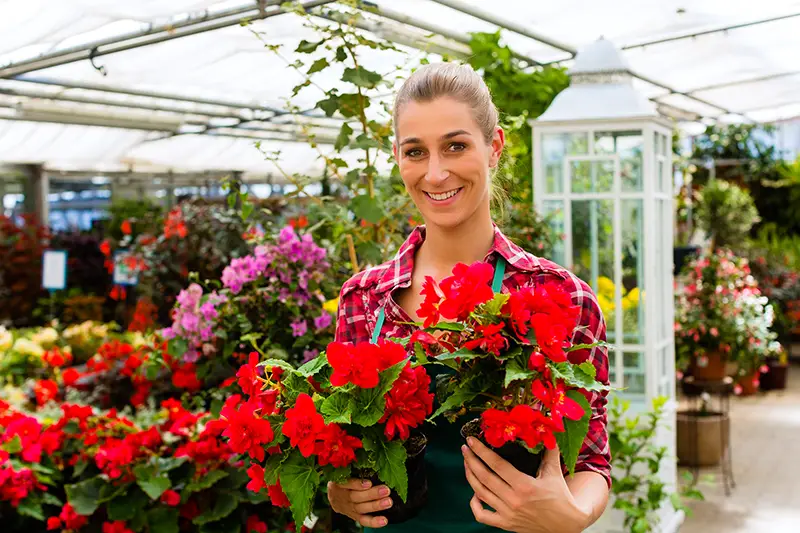 Flowers have been presented as gifts for countless generations – and there's no reason to suppose that they won't continue to be used in this way in the future. They're a great way to brighten someone's day. Therefore, a career spent growing and selling them can be tremendously rewarding.
Cut flowers can be grown on a small scale, using only basic tools. You don't need a background in horticulture to get started selling them, either.
Consider whether flowers are right for you
With all of that said, there's reason to exercise a little bit of caution before you dive into this profession. Farming flowers can be hard work, and it's worth giving yourself a little bit of advance warning before you dive in.
The first thing to realise is that growing flowers for a living is very dissimilar to gardening in the sense that most people understand it. It requires a lot of skill and organisation, and it's very physically intensive – especially if you're doing it on your own. You might expect your margins to be pretty slender, too, to begin with.
Consider where you're going to grow your flowers
Depending on the sort of flowers you're going to be growing, you'll need a location that receives plenty of sunlight. This might mean renting a small allotment or carving out a space in your back garden. While some flowers can get by on less than eight hours of direct sunlight every day, the majority have more stringent demands. 
Some flowers will need more space than others, too. Do your research ahead of time, and plan out your plot accordingly. Of course, before you can do this, you'll need to know what kinds of plants you're going to be planting.
Decide what flowers you're going to be selling
Depending on your location and the time of year, you might determine that certain flowers are more viable as products than others. If you have a background in botany, then this will be easier. You might consider setting up specialised facilities, like polytunnels, for instance, so that you can extend the growing season a little bit longer.
Decide where you're going to sell your flowers
You'll have no shortage of options when it comes to selling. Local florists, marketplaces and online vendors might all be interested. So assess your options and pursue them accordingly.
Marketing your Product
If your fledgeling business is going to get off to the best possible start, it'll need the right marketing. Make sure that you have a website and a presence on social media. Flowers are an intensely visual product, so make sure that you take photography seriously, and present yourself in the best possible light. 
You may also like: Key Considerations When Starting Up An Alpaca Farm
Image source: Shutterstock.com