Click here to get this post in PDF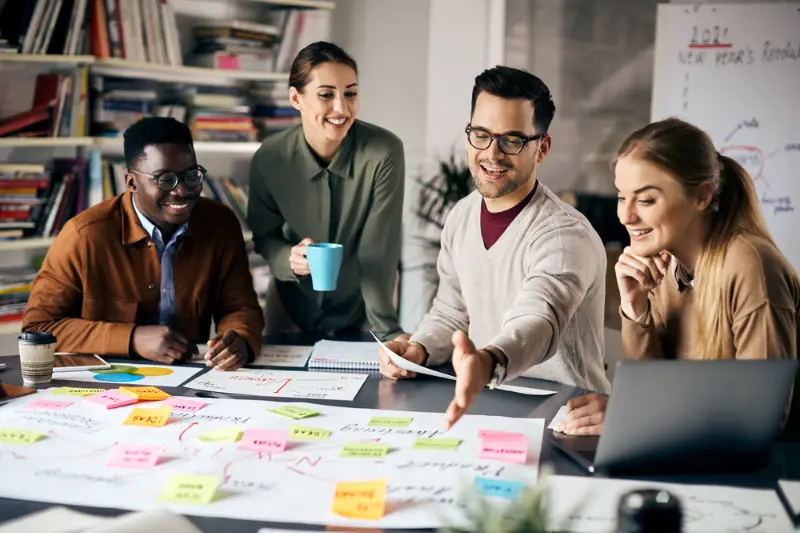 Experiential marketing is not just another buzzword; it's a revolution in how companies connect with their audience. Yet, despite the increasing popularity of this method, not everyone is aware of what it involves or how it can be beneficial. 
For businesses in London seeking a unique way to engage customers, experiential marketing services London might be the ace in the hole you've been looking for. And when you're in the market for such specialised offerings, a name that often pops up is Pearl Lemon Experiences, a company known for tailoring remarkable experiential marketing campaigns.
What Are Experiential Marketing Services?
Experiential marketing is a dynamic and multidimensional approach that goes beyond traditional advertising to create a more direct and engaging form of communication with your audience. 
Unlike conventional marketing, which may involve a one-sided flow of information through channels like billboards or digital ads, experiential marketing prioritises interaction and engagement. 
It's not just about telling people how great your product or service is; it's about enabling them to experience it firsthand. This creates a two-way dialogue between the brand and the consumer, enriching the relationship in a manner that traditional methods often fail to achieve.
The core of experiential marketing lies in creating "experiences," which can range from live events and interactive installations to digital campaigns that spill into the real world. The possibilities are as varied as the imagination allows: you can set up immersive events that plunge consumers into a completely branded environment, use pop-up shops to offer sneak peeks of a new product, or even leverage virtual and augmented reality to create unforgettable engagements. 
The primary goal is to offer an "experience" that adds tangible value to the customer's interaction with the brand. This kind of direct engagement often turns casual consumers into passionate brand advocates, amplifying your marketing message far more effectively than traditional channels.
In an age where people are constantly bombarded with marketing messages, experiential marketing stands out by delivering something of real value: a memorable, personal experience. This is why it has become increasingly popular among brands looking to break through the noise and create meaningful connections with their audience. And as we'll see, for businesses operating in the vibrant and diverse landscape of London, the potential of this approach is particularly significant.
The Unique Qualities of London's Marketing Landscape
London, being one of the most diverse and bustling cities in the world, offers a rich tapestry of opportunities for experiential marketing. Its multicultural population provides a broad audience with varied tastes and interests, making it easier for businesses to target niche markets effectively. 
Iconic locations such as Covent Garden, the South Bank, or even the historical Tower Bridge serve as not just tourist attractions but also as ideal playgrounds for businesses to experiment with out-of-the-box marketing strategies. The city's dynamic atmosphere and ever-changing event calendar mean that there is always something happening, providing a continually fresh and engaged audience ready to partake in new, exciting experiences.
Why Choose Experiential Marketing Services London?
Enhanced Customer Engagement
Traditional advertising methods like TV ads or print media often lack the interactive element that experiential marketing thrives on. Here, your target audience isn't just passively absorbing a message; they're part of the message. This active engagement is more likely to lead to a stronger emotional connection with your brand, translating into higher customer retention rates.
Data-Driven Insights
Since experiential marketing often involves interactive elements like digital touchpoints, it's easier to gather data about customer behaviour. This helps you understand what resonates with your audience, allowing you to refine future campaigns. Companies like Pearl Lemon Experiences not only help create these interactive experiences but also provide comprehensive data analytics to gauge success.
Increased Brand Awareness
If done correctly, experiential marketing can be newsworthy. Imagine creating an event so unique that it garners attention from the local or even national press. This level of coverage is worth its weight in gold for boosting brand awareness and can offer a more cost-effective approach to reaching broader audiences.
The Role of a Specialised Experiential Marketing Services Agency
A dedicated experiential marketing services London agency like Pearl Lemon Experiences brings a wealth of expertise to the table. Their role isn't just confined to designing an event; it extends to crafting a multi-faceted experience that encapsulates the essence of your brand. They handle everything from conceptualization to execution, and their work often includes:
Event Design
Staff Training
Logistics Management
Digital Integration
Data Analytics
Post-event Analysis
Calculating ROI
The ability to quantify your returns from experiential marketing is crucial. Measures can include customer engagement metrics, sales increases, social media mentions, or even the number of new leads generated. Agencies like Pearl Lemon Experiences can provide detailed reporting that lets you understand the tangible benefits of your investment.
Real-world Examples and Case Studies
Whether it's a virtual reality installation allowing customers to experience a product in multiple scenarios, or a pop-up cafe featuring your food products, real-world examples abound. Brands have employed everything from augmented reality treasure hunts around London to floating pop-up shops on the Thames.
The Future of Experiential Marketing in London
With technology continually evolving, the scope for experiential marketing is growing. Integration with digital trends, like augmented reality, offers exciting new avenues to explore. As brands seek to distinguish themselves in an increasingly crowded market, it's the experiences they offer that will set them apart.
Experiential marketing services in London offer a unique, compelling, and highly effective way for brands to connect with consumers. Through interactive, engaging campaigns, businesses can create memorable experiences that not only entertain but also build lasting emotional connections. 
And when you're considering stepping into this exciting arena, Pearl Lemon Experiences is a name you can rely on for tailored, effective, and innovative solutions. In a world where consumers are bombarded with messages every day, make yours stand out by giving them an experience they won't forget.
You may also like: 5 Effective Marketing Ideas for Startups
Image source: Depositphotos.com