Click here to get this post in PDF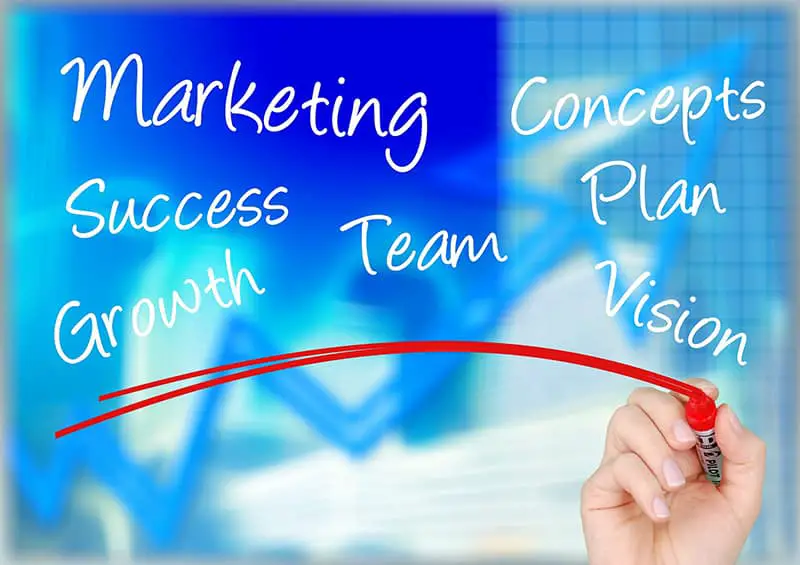 When it comes to marketing strategies startups face a unique situation. There can obviously be no growth without employing some marketing strategy. However, most start-ups don't have the flexibility to experiment with many strategies as everything costs money. As a result, every dollar spent on marketing has to ensure maximum effectiveness in bringing in business.
This article contains affiliate links. For more info see disclosure.
Are you caught in a similar dilemma? We have outlined strategies that are particularly effective for small businesses and start-ups who do not have extravagant marketing budgets.
1. Email Marketing
Email marketing is the approach to generate leads by sending out emails. One way is to encourage visitors to sign up to receive alerts and emails. There are a lot of email marketing tools out there, many of which offer a free tier of service and low prices. You can upgrade to more expensive tools when you need more features and functionality.
Email marketing is an inexpensive marketing tool that can generate a lot of business if you are able to reach the correct people and have a good product or service to offer. However, there are a few rules to be followed, given below are the guidelines for email marketing.
2. Start a website and optimize it for search engines (SEO)
No matter what kind of business you own it is now vital to have a website to represent yourself. This is true for businesses that don't even offer an online service. The first place that people look at when they are looking for a product or a service is the internet. Having a website puts you in touch with millions of potential customers no matter where they are situated geographically.
But it is vital that your website or store gradually starts ranking higher in search engine results. This is where SEO comes in. You need to have good content on your website that will attract visitors and make them stay for longer periods. You can also feature interesting blogs related to your products. There are a number of other techniques you would need to utilise for SEO but the central idea is this: If your website ranks high enough, potential customers will come to your store automatically by looking you up on the internet. Using SEO experts such as Rhino Rank for curated links is a great strategy for boosting your search engine position.
---
Contains affiliate link

---
3. Social Media Marketing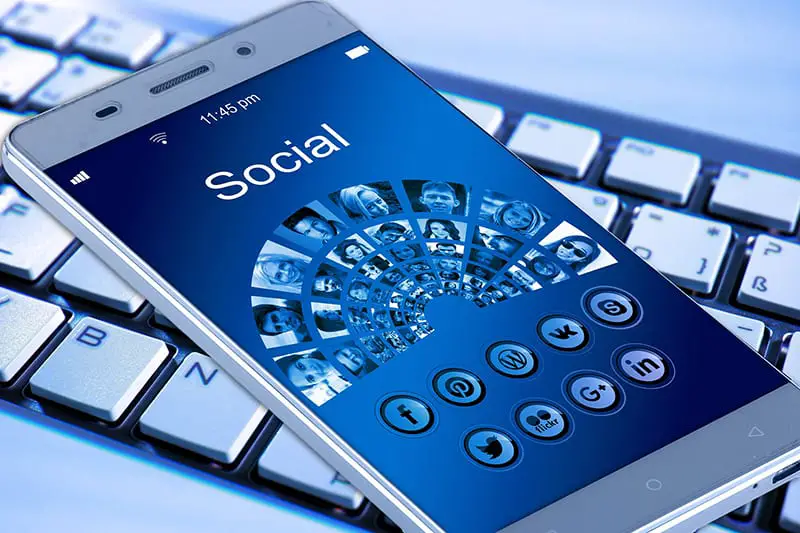 Web-based social networking has turned into an exciting and profitable means of advertising and marketing nowadays. As indicated by a 2016 Social Media Examiner's report, 90% of marketers agreed that social media is vital to their businesses.
Web-based social networking promoting gives you the following benefits
It builds exposures and movement
Online networking advertising creates steadfast clients
It enhances look positioning and creates leads
It sets up thought authority
Increments in deals
4. Participate in your industry trade shows & exhibitions
It's always good to be at such places; you can meet the decision-makers themselves, and network with them. Of course, you can't be available in all such event; however, you can try and attend one such event per month. At the end of the year, you will feel connected to the industry, with a few influencers, you will learn from your competitors and will be well-versed with the happenings and trends of the industry. You might get a few customers.
Whatever business you are into, you will definitely find relevant events near you. Try and make most out of trades shows & exhibitions, try and make an impact when meeting people in the first few such events.
5. Clearly define our target market and your USP
This is the vital first step before you launch any marketing strategy. Clearly define in your mind what the unique advantage your product or service gives to the customer. This could be anything: where your raw material is sourced if you are able to make the delivery of your product faster than others (think Domino's!), or some creative option to customise the product.
Once you have that clear in your mind you need to find out who would be interested. Once you lock down on these two vital factors all your marketing strategies need to be aligned with these.
We hope we have helped you with these marketing strategies and wish you every success in your venture.
You may also like: 5 Reasons You Should Absolutely Invest in Link Building
About the Author
Amrita Mittal is based out of New Delhi India. A business major she is the co-founder of ChocoCraft. A firm that specialises in chocolate gifts. She loves languages, movies and writing. A newbie at blogging she writes on a variety of topics.
This article contains affiliate links. For more info see disclosure.