Click here to get this post in PDF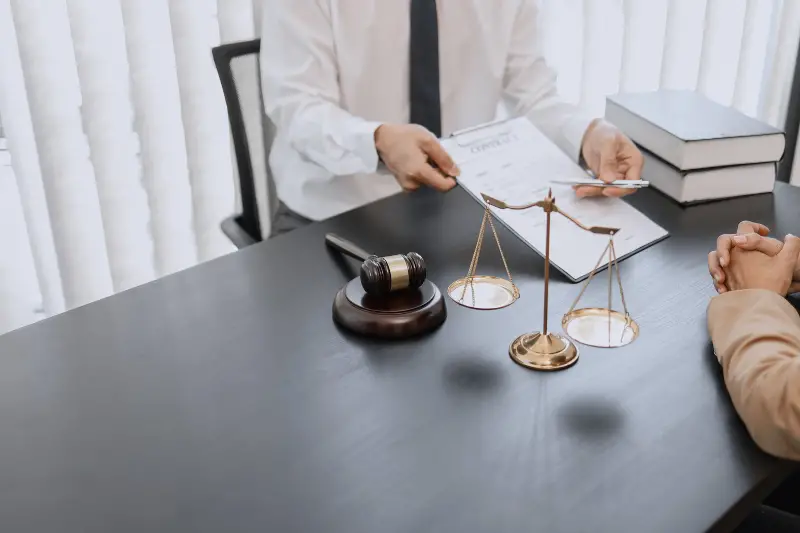 Committing a crime can be an overwhelming experience, and individuals need to have a basic understanding of the legal system to protect themselves. Knowing what to expect during the different stages of the criminal justice process can help alleviate some of this stress.
In this article, we will provide an overview of the criminal justice process and discuss how to best navigate it. We will also cover advice on hiring a lawyer and the potential consequences of committing a crime.
Overview of the Different Stages in the Legal Process
The criminal justice process can be broken down into several stages. First, a person may be arrested and charged with a crime. This can occur either after an arrest or through the filing of criminal charges. After a person is charged, there may be a pretrial period during which they have the opportunity to hire an attorney and prepare for their case.
Next, if the accused chooses to go to trial, the process will proceed through jury selection and witnesses being called to testify. Depending on the outcome of the trial, a person may be found guilty or not guilty. If the accused is found guilty, they will then enter the sentencing phase which includes additional hearings and discussions between prosecutors and defense attorneys.
Finally, some individuals may be eligible for advance parole, which allows them to leave prison early if they have met specific conditions set by the government. This can be a lengthy process and may involve multiple hearings.
Advice on Hiring a Lawyer
If you are facing criminal charges, consulting with an experienced lawyer who can help you navigate the legal system and protect your rights is important. A lawyer will be able to advise you on the best course of action in your particular situation and can also assist with any paperwork or court hearings that may be necessary. Additionally, they can provide much-needed emotional support and guidance during this difficult time.
Potential Consequences of Committing a Crime
The consequences for committing a crime vary depending on the severity of the offense and the individual's previous criminal history. Here are some of the potential consequences:
Jail or prison time: Depending on the type of crime and the individual's criminal history, jail or prison time may be imposed.
Fines: Fines are monetary punishments that must be paid to avoid additional legal action.
Probation: Probation is a period of supervision under which an individual must adhere to certain rules and conditions as set out by the court.
Community service: Community service is an alternative to jail or prison time and involves performing volunteer work in the community.
Restitution: Restitution is when a person must pay back any damages they caused due to their criminal activity.
Loss of certain freedoms: Depending on the crime, an individual may lose certain freedoms such as the right to vote or possess a gun.
These are just some of the potential consequences of committing a crime. It is important to understand the severity of these punishments and take all necessary precautions to avoid them.
Conclusion
Criminal charges can be a daunting experience, especially if you have little to no knowledge of the legal system. This article has provided an overview of the different stages in the criminal justice process and advised on how to best navigate it. It also discussed the potential consequences of committing a crime and the importance of hiring a lawyer to represent you. Taking the time to educate yourself about the legal system can help individuals face criminal charges with more confidence and understanding.
Do you need advice on navigating the criminal justice system? Please reach out to us and we can help.
You may also like: 8 Tips On Hiring The Best Employment Lawyer
Image source: Shutterstock.com