Click here to get this post in PDF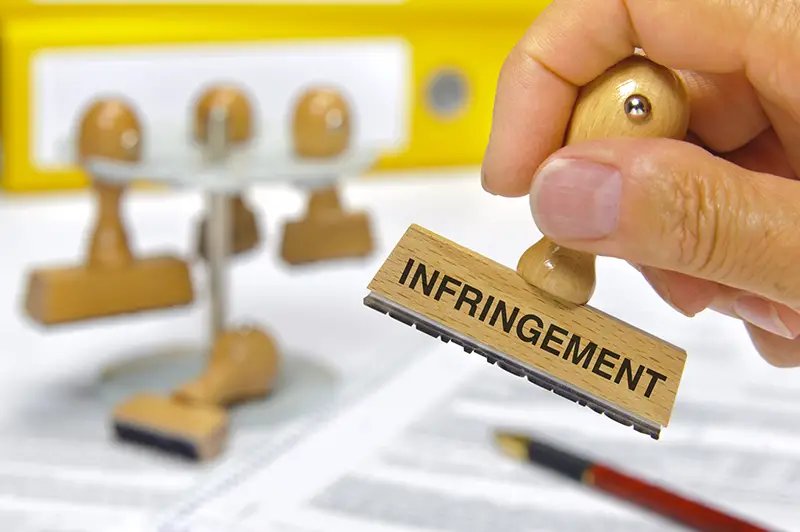 Trademark infringement is a serious issue with significant financial and legal repercussions for businesses. Therefore, understanding the critical elements of trademark infringement is essential to protect your enterprise from potential risks. By accepting these factors, businesses can protect their trademarks, branding, and backs and ensure they are not infringing on someone else's rights.
Unauthorized use of a registered trademark
Unauthorized use of a registered trademark is a troubling and somewhat often occurring offense and can lead to serious legal repercussions. It is essential for businesses to protect their trademarks from being used without permission. 
A trademark's power is exclusivity, brand recognition, and image — it gives the owner exclusive rights to the name, logo, or slogan associated with their products and goods. When someone else uses that trademark without authorization, it can cause confusion in the market, damage the brand's reputation, and bestow another brand with all your hard work.
Businesses need to be aware of how their trademarks are being employed and take action when they suspect an unsanctioned use. If you're concerned that someone may be using your trademark without authorization, it's best to contact an experienced attorney who specializes in intellectual property law. They can help you determine if there has been any infringement and advise you on how best to proceed with protecting your rights.
In trademark litigation, the plaintiff commonly asserts one or both of the following accusations regarding trademark infringement:
Likelihood of confusion: The plaintiff contends that the similarity between the plaintiff's trademark and the defendants could cause consumers to confuse the origin of the products or services. To prove this, the plaintiff lists factors like the proximity of the trademarks in question, their similarity, and consumer testimony of confusion.
Trademark dilution: The plaintiff alleges that the defendant's trademark will harm the plaintiff's original trademark by weakening its distinctiveness.
Key Trademark Infringement Elements
The determination of a trademark violation relies on various aspects such as the potency and uniqueness of the plaintiff's trademark, the closeness and rivalry of the businesses of the plaintiff and defendant, the relative quality of their products, proof that the imitative trademark was adopted with ill intentions, and the level of sophistication of the consumers in the relevant markets, along with any evidence of confusion.
Let's look at some of the elements courts examine when judging a trademark infringement case— the most common law trademark infringement elements
Product Relation
How one mark relates to the other is essential. For example, whether the similarity occurred within the same industry. You can have a mark being used by an AC service as well as a similar mark that's employed on an energy drink. 
Likelihood of confusion
This instance or element occurs when consumers mistake, due to similarities – some on purpose – someone else's mark, service, or product associated with a similar – often more famous- icon, mark, or brand.
Prior use
When a mark has been in circuit previously — that's called prior use. Courts take into account who was using it first.
Intent
Intent is important. Even knowing the existence of the original mark can be interpreted as ill intent. If the second owner, on purpose, crafted its trademark to cause confusion, to strengthen their brand, or to take advantage of the other company's success, that alone can be damning evidence against them. 
Dilution
When a mark becomes famous, like Apple, or Nike, dilution can occur either by blurring or tarnishment. Blurring means its distinctive qualities are "blurred" by someone else. Meanwhile, tarnishment is when your mark is put on an inferior product. This is one of the most common characteristics when companies discuss the most common trademark infringement elements.
Region
Another key element to consider is the region in which the mark is commercially sold — the markets they sell to and the geographical zone they traffic in. In these cases, the court oversees if there is any overlap.
Strength
The first element to examine for determining trademark infringement is dissecting the strength of the original mark. The stronger it is, the more complex it is to mirror it — as such, if there are too many similarities, then it's intentional. For example, a letter in Times New Roman is a low-strength mark, while a series of letters or words with a distinctive font is a powerful mark and difficult to copy.
How businesses and individuals can avoid infringement and protect their intellectual property rights?
Trademark infringement is skyrocketing. 85% of companies say they experienced serious trademark infringement in 2019, an increase from 81% in 2018 and 74% in 2017 — in 2022, and those numbers climbed even higher.
Protecting intellectual property rights is essential to a business or industry's overall strategy. It is important to protect your intellectual property from infringement to ensure that you can reap the benefits of your hard work and innovation. With the rise of digital content, ensuring that your ideas and creations are safeguarded from this method of intellectual property theft is becoming critical.
There are various ways in which businesses and individuals can avoid infringement and protect their intellectual property rights. These include: 
Registering copyrights
Copyright registration can protect written or artistic works. Via legal action, it protects owners' rights from infringement and enables them to file a case for monetary damages and legal costs.
Registering Trademarks
Trademark registry offices like WIPO can protect words, phrases, symbols, and logos that identify one's goods or services. Trademark registration can last forever, as long as it's continued to be used, and is renewed every 10 years.
Registering patents
Inventions can be shielded for up to 20 years by registering patents. To qualify for patent protection, an invention must be brand-new or innovative.
Keeping trade secrets to yourself
Trade secrets do not provide official protection for your intellectual property because they are not registered with any governmental agency. Therefore, avoid discussing your intellectual property – IP – with outsiders until you have properly protected it.
Signing non-disclosure agreements — NDAs
Non-disclosure agreements forbid sharing any material covered by the agreement's provisions.
Recording your discoveries
Always keep a record of your discoveries and developments so you can demonstrate your ownership of intellectual property — and proof development and/or trace its origins
Importance of understanding trademark infringement elements to protect your brand and business.
Understanding the multitude of elements of trademark infringement can help businesses protect their brands from misuse and exploitation. This includes understanding what constitutes infringement, how to identify it, and then taking legal action against those who are infringing on your rights.
Trademark infringement is a serious issue that can have damaging effects on a business. It can lead to financial losses, reputational damage and legal consequences.
Infringement cases that advance to trial are estimated to cost between $375,000 to $2 million per case — in many cases; these amounts are due to the fact that the trademark was not duly recorded. In most cases, the legal team has to research and track down the "family tree" of the trademark and prove that they actually owned that property.
And why would a business go through all that trouble? Or costs?
Companies suffer gravely when their trademark is copied or plundered, often affecting their reputation and financials. Businesses, at their core, that use another person's intellectual property are infringing on that person's rights. In addition, consumers may become confused paying someone else what is rightfully yours— and in many cases, getting subpar services or products as a return. This will not only hurt their revenue but the way consumers view them.
Businesses may suffer severely from trademark infringement in terms of finances and reputation. A business utilizing another person's registered trademark without their consent or authority is said to be infringing on that person's rights. Consumers may become confused as a result, which might harm the trademark owner's reputation. Due to the resemblance in branding, consumers can be drawn to the infringing goods or services, which might result in the owner losing revenue.
In some cases, the lack of trademark registration may prolong a legal battle — in some cases, some businesses will have no other choice but to throw in the towel since they lack the financial resources to sustain such courtroom drama. Some businesses have even been forced to close due to this issue.
You may also like: How can you protect your blog content from copyright infringement?
Image source: Depositphotos.com