Click here to get this post in PDF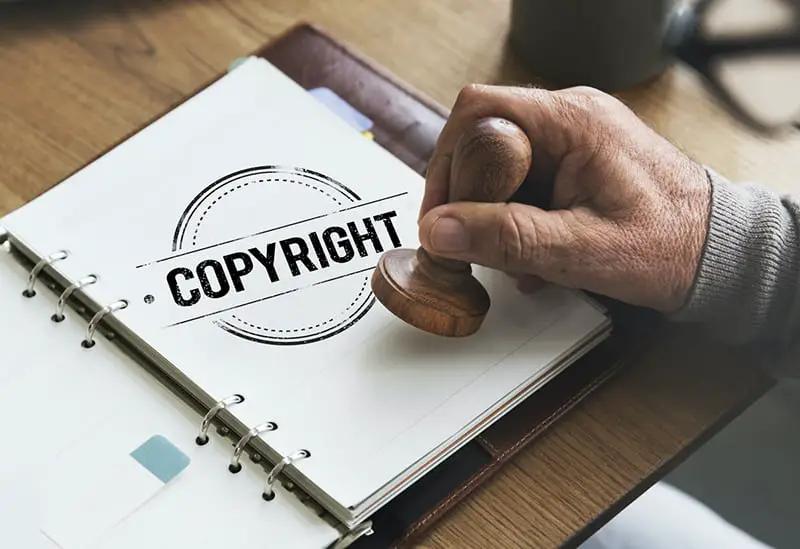 If you are worried about your content getting stolen by someone else or thinking about how to respond if your blog content gets scraped, you have come to the right place. Understandably, a blogger spends hours writing one unique piece, and when it gets stolen, it can become quite frustrating for the original publisher.
This blog will introduce you to four robust steps, which will enable you to protect your blog from every copyright infringement. Not just this, you will also get to know about the steps to take in case your content gets stolen. You can get in touch with a copyright damages expert to know more about the same.
Update Terms and Conditions on your website and protect our content
If you have visited other blogger's site, or any other website, for a matter of fact, you might have a solid terms and conditions page which talks about everything that someone who visits your site can and can't do.
On the terms and condition page, give a subtle warning that if someone gets caught copying your content, you may take legal actions. This should be enough for those who think of copying, selling, reproducing, and more of your hard work and earning money.
The legal notice that you will put up will protect your content from getting stolen, and also your website is considered to be the storefront, and that's why you must take every possible step to keep your store safe from the unsafe people.
Not just this, if you have a popular blogging website, and you know that someone might want to copy your content, you can always think about hiring a lawyer for your online business and website, and get a custom-made terms and conditions page for your website.
Make sure to register the copyright content
If you are extremely serious about your blog business and don't want anything to happen to your blogs, it is better to get in touch with your country's copyright office or state. This will give you an opportunity to take legal actions against the person who has copied it right away.
Most of the copyright office will have an online registration portal where you will have to submit your form to register your copyright content. You can mention the same thing on the terms and conditions page as well that strict actions will be taken if someone is caught stealing.
Copyright infringement is a severe issue, and you have the right to take any legal action against the person who steals it from you provided, you have mentioned it. This will allow you to take specific steps to catch the culprit.
Sending a cease and desist letter
In the online world, pictures, as well as content, get taken and utilized consistently. Whether somebody does it intentionally or coincidentally (still not sure how that occurs, however, a few people guarantee it does), your initial step is to connect and request that they quit, expecting you to realize who did it.
You can send a primary email to the culprit laying out the substance taken. Frequently the acknowledgment that they've been "got" is sufficient to determine the issue. If that doesn't work, the next stage is to send a cease and desist letter. This letter is somewhat heavier-gave than an email and can be drafted and sent by a legal advisor. You don't need to recruit a legal counselor to do this. However, a copyright damages expert will be in a better position to explain what will happen next.
Digital Millennium Copyright Act can help you.
Many laws protect bloggers from copyright issues. In the US, there is a Digital Millennium Copyright Act, which enables users to protect their content effectively. The main element that you will really like about the Digital Millennium Copyright Act is the Notice and Takedown rule.
This rule works well when someone copies your content, whether it is blog or articles, and uploads them on a different platform that too, without your permission, you can use the takedown notice to help warn the person who has done the damage and ask them to remove the content immediately.
There are platforms where you can find out who has copied your content if in case, you fail to know who the culprit is. Once you get to know who the website owner is, you can inform the website owner that the content belongs to you, and you may also talk to the same person to figure out who uploaded it and send legal notice to the uploader. 
If a content scraper is involved or you aren't sure who's behind the infringement, you can search on.
---
A Guide to Patents, Copyrights, Trademarks and Trade Secrets
---
Conclusion
Working on a piece of content, researching for them, and then uploading them online takes a lot of time. And at the end of the day, it is your hard work, and you have every right to trace down the person who has copied your content and uploaded it somewhere for their benefit.
Image source: Rawpixel.com