Click here to get this post in PDF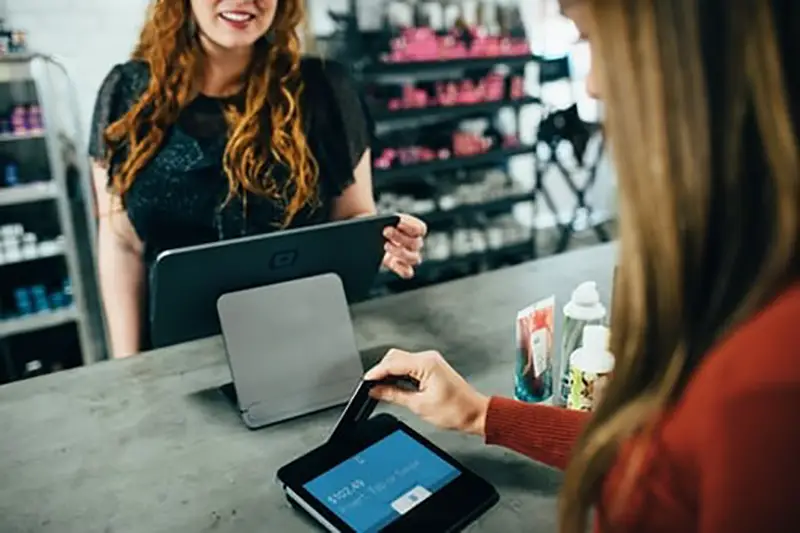 The stories of the retail POS and that of the e-commerce merchant are linked in a way that defines the entire payment processing industry. They represent two very important points in time for the industry and for the people that helped develop it and make it what it is today. 
The Retail POS Systems – Then and Now
When talking about how point of sale systems have evolved, the first thing people think about is the old fashioned cash register. With its familiar clacking of the keys and bell-ringing each time the money drawer opened, this was the very first system to aid in transactions. It was usually operated manually and the person operating it would rely on a sticker or a ticket that had the price of the produce inscribed on it in order to tally up the total sum. It would then print out a paper receipt, containing only the sum of the goods purchased, but not the name of the goods themselves. It was a very "primitive" system, the only record of the transactions made in a day being the carbon copy stored inside on its' roll of paper.
Times have moved on and, as technology has evolved so has the retail POS system. First, they become more sophisticated using barcode scanners and an internal database that stored the codes for various goods sold in a shop. The next step was the introduction of the automated money drawer, which would only open when a sale was made or when a certain combination of keys was punched in. but the evolution didn't stop there. The receipt that is printed out would now have more information on it, such as the name of the goods purchased, individual price and quantity. Also, the copy of the receipt stored inside the machine would be a lot more help for shopkeepers when taking an inventory at the end of each week or month.
Nowadays, sophisticated POS systems can be found almost everywhere, in any kind of shop or store. They are a far cry from what the first ones were capable of offering. Modern systems include contactless payment options, cloud-based software capable of operating on several devices and many more features that make today's' merchants' life even easier. But these systems have evolved past the point of simply registering sales. They are now very useful tools for managers too. They can be used to keep track of which employee has sold what and when, and with a bit of research even to whom. They can instantaneously take stock and can even be used in order to prevent fraud.       
What Are The Main Components Of A Retail POS System?
Like any modern system, the modern POS consists of two main components: the software and the hardware. These can be broken down even further into smaller components to give you a better picture of how they actually work.
The software
The software is composed of two main co-dependent parts:
The frontend: usually represented by a device equipped with a touch screen. This is the part used by the staff actually involved in the transaction of goods and services and it is the part seen by the customer.
The Backend: This is the part normally reserved for the managing staff in order to get up to date reports. It is usually on a computer linked with the frontend operating device, but out of sight for the customers.
The software itself can be categorized depending on where the data is stored. This is how can have:
On-site software
It refers to software that is actually installed and stored on a computer found on location
Usually requires the purchasing of a license in order to operate.
Updates might be needed, and some might need to be done manually.
The advantage of this kind of software is that it does not require an internet connection in order to work. It can function from your device independently.
Cloud-based software
The system isn't housed locally and so the data produced by the software is stored on your internet provider's servers.
Although it has the advantage of automatically updating each time a new version is released, it depends on the internet in order to function. So if the internet is down so is your entire system.
Although the on-site system sounds more reliable, it can be a hassle to set up, requiring expert assistance and being quite expensive. This is why hybrid systems have been developed that use both local and cloud-based software in order to provide the user with the best of both worlds.
Also, the interfaces themselves need to be adjusted to what the client's requirements are. And those requirements differ from industry to industry. If in a simple shop, you wouldn't need too fancy of an interface, when it comes to the restaurant business it's a whole other problem. Restaurant, bar and café owners usually need a layout that matches the way their tables are arranged, so every waiter can create his own sector and keep track of his own tables.   
The Hardware
When it comes to POS hardware, although things have evolved dramatically, they didn't change much in function over time. Some of the most frequently used components are:
The actual device used to interface with the customer. It could be almost anything from specially designed portable terminals to standard tablets or smartphones.
The cash drawer, although equipped with state of the art technology in order to prevent accidental openings and theft, has remained pretty much the same.
The receipt printer, which is really self-explanatory.
The barcode scanner, a great invention in itself, is usually used in retail shops where there are a lot of items and is linked to a central stock database stored on the computer.
Maybe the biggest innovation of them all is the card machine. This piece of hardware equipment is used to process payments done by using credit cards, smartphones or any other object equipped with NFC technology.
Understanding What An E-Commerce Merchant Is?
Although most people might mix up the terms seller and merchant, they are nothing alike. A seller simply takes goods from one party and sells them to another party, either through traditional brick and mortar stores or using the internet, raising the price so he makes a profit. An e-commerce merchant is a person that sells his own goods and services over the internet to whoever is interested. This would be one of the main differences between them.
Another big difference would be the fact that an e-commerce merchant takes care of his own promoting, whereas a simple seller has the advantage of having that part taken care of for him by other parties. E-commerce merchants set up their own promotions calculating costs versus potential revenue and always taking care to not overdo it. Because their reach is practically global, they might be tempted at times to bite off more than they can chew, but in order to develop correctly and safely, they should always take care how much they take on at once. Granted, they can join an already established platform for merchants such as Amazon or e-Bay, and many merchants do. But some prefer to go at it alone and make their own path. Although this is a high-risk operation, the rewards can also be quite rich.
How Does An E-Commerce Merchant Account Work?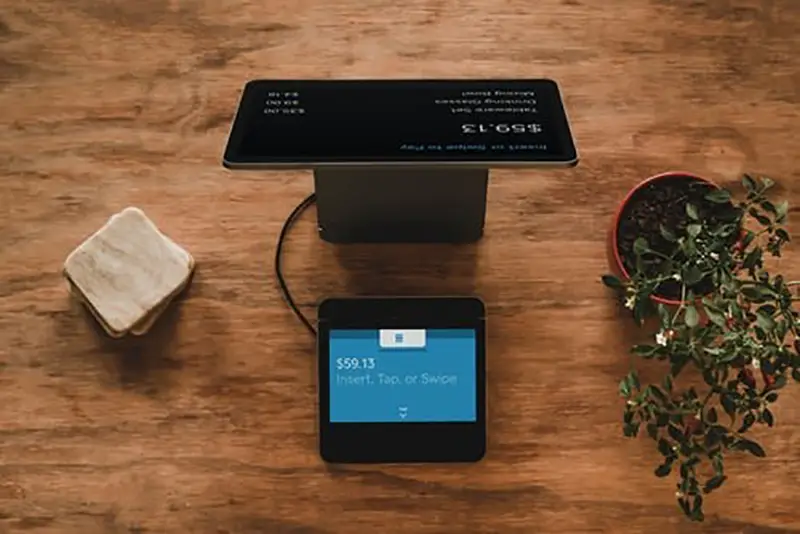 An e-commerce account for a merchant is what helps him process payments over the internet for the things that he sells. This is not very different from a regular merchant account. The main difference is that as opposed to using a POS in order to collect information and process data, the e-commerce version uses a plug-in to do so. Usually, that plug-in comes in the form of a shopping cart that helps the merchant collect data from his customers, and then process it in order to receive payment. 
Opening an e-commerce account is not very different from a regular merchant account. The man difference is that all the transactions being done over the internet, there are a few more layers of security. Before opening an account, the merchant has to be sure that his website is secured. This is done by obtaining an SSL security certification. After this first step, he is ready to start the process of opening his account with an institution of his choosing.
---
Redefine Your Auto Repair Shop POS with Clover Station 2
Top Reasons to Invest in Sales Automation Software for Independent Sales Reps
---