Click here to get this post in PDF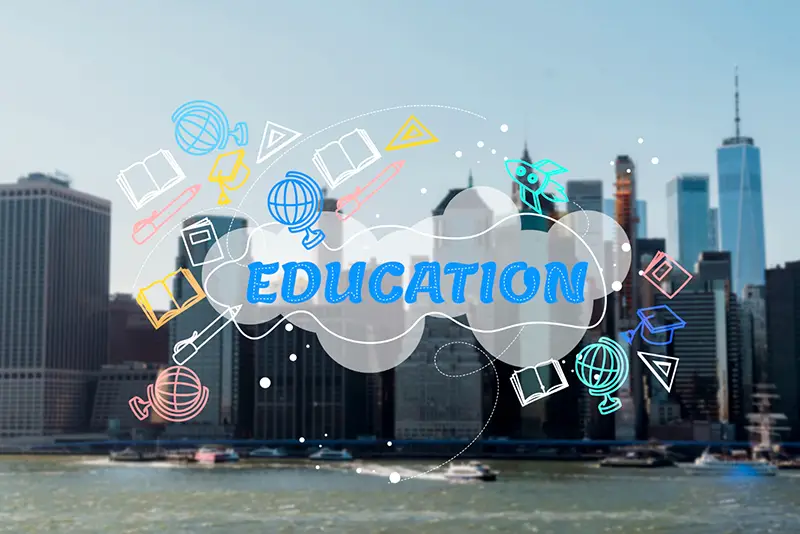 In recent years, higher education institutions have seen a decrease in enrollment. This trend has been especially pronounced among prospective students looking to start their college careers. You must develop an effective higher education marketing strategy to reverse these trends and increase enrollment.
A well-executed plan will help attract the right kind of students for your institution—those with similar interests and goals as yours; guide them through the admissions process.
In this article, we'll discuss five strategies that can help you develop a winning higher education marketing plan:
Create a Single, Compelling Message
Before creating your marketing plan, defining the problem and setting goals are essential. If you don't know what you're trying to achieve and why, it will be difficult for anyone else (including yourself) to know when they've reached success. A higher education marketing agency can help you with this!
Think about how much time and money are invested in higher education by students, families, and institutions alike. The average student pays nearly $30k per year on tuition alone, which doesn't include room & board costs or other expenses like books or transportation!
This is why it's so important for schools like yours to offer value and provide clear messaging about what makes them unique from their competitors.
Tell the Story of Your Institution
Your institution's story must be told, and you must be the one telling it. To do this effectively- you need to understand what makes your school unique and different from others in the area. 
How do students and faculty feel about their experience at your school? What makes them proud? Why should someone go there instead of to another college or university?
For example: If a student was considering going into nursing, why would they choose our program over another nearby (or even across town)? We have excellent facilities and equipment, but what else sets us apart from other programs?
Define Your Audience
Identify who you want to reach and what they need from you, then create content that meets their needs. This can be done through surveys, focus groups, or interviews with potential customers.
Once you've identified the audience, create personas based on those findings so that everyone in the company knows how to speak directly to them when creating content or designing products/services.
Develop an Advanced Marketing Strategy
Marketing automation platforms like HubSpot or Marketo allow you to automate email sending. For example, you can set up drip and nurture campaigns that automatically send emails at predetermined intervals based on a customer's behavior or specific actions.
Another helpful feature of marketing automation platforms is tracking ROI, you'll know exactly how much money each lead costs versus how much revenue they generate over time!
Build Relationships with Prospective Students and Families
Social media is a great way to engage with prospective students, especially those already interested in your program. You can use Facebook groups, Instagram stories, Twitter chats, and more to build relationships with students remotely before they arrive on campus.
Use email marketing campaigns to connect with prospective students and families. Email is still one of the most effective ways for colleges and universities to reach out directly to prospects, and it's relatively inexpensive as well (compared to other forms of marketing).
If you're not already sending emails regularly as part of your outreach strategy, now's the time! First, ensure all emails contain valuable content, such as tips on applying or advice from current students that will help prospective ones decide if attending would suit them.
You may also like: How To Create A Successful Product Launch Marketing Plan
Image source: Depositphotos.com