Click here to get this post in PDF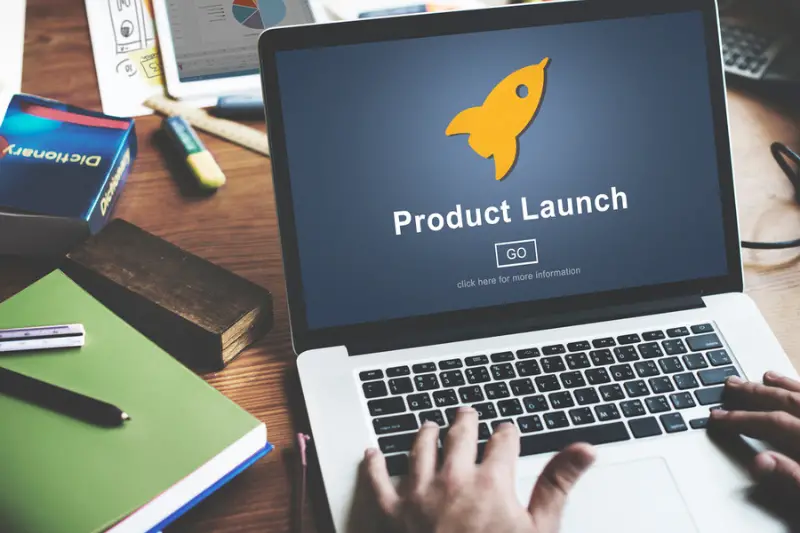 The launch of new products for any entrepreneur or business is one of the chief milestones for every business. A sound marketing plan assists you to target your potential customers and boost brand reach. Research showed that 2020 saw a whooping 4.66 billion internet users worldwide. In this age of technology, launching your product digitally with a well-devised strategy can help you achieve incredible results. 
Launching new products in the market successfully can make or break your brand. A professor of Harvard Business School estimated that 95% of new products suffer failure in launching. Nothing kills an excellent product faster than lousy marketing. Hence, brands must craft a stellar marketing plan aligned with today's digital age to increase their organic visibility. A well-thought-out marketing plan executed perfectly at its launch stage can render your products popular in no time. 
But how to go about your marketing plan? This article will guide you in creating a perfect marketing plan for your product launch. Let us begin our marketing journey.
Launch Goals (SMART, Pre-Launch Giveaway)
A marketing plan's initial foundation lays with a business setting out its launch goals and objectives. Pick out a marketing plan template from sites like SlideModel.com to craft your marketing launch aims. Drafting your goals on a SMART framework is always the optimal choice for every business. 
Keep your launch aims specific, measurable, accurate, relevant, and timely. Address the nature of your product, its USP, launch sources, and methods. Additionally, brands can even organize pre-launch giveaways and contests on various platforms to create a viral buzz among the customers. 
Prepare a Customer Segmentation
Not all customers might be interested in your product. For example, to sell maternity products, you need to target a specific audience of new mothers. Identify your target audience based on customer segmentation. It helps to launch your product to the right audience at the right time.
Dig out your customer intelligence and segment them based on popular needs and interests. Once done, ensure to test the effectiveness of your target reach and product viability. It will aid you in building a loyal customer base over time. 
Lead Magnet-Optimized Website 
The first thing that your customers look for today is a company website that is user and mobile-friendly. An attractive website with a fast loading speed and easy navigation is a requisite to lead in digital marketing. Build an appealing website landing page, integrate superior-quality graphics, blogs, and embed it with SEO tools. 
Map the journey of your brand on your website with presentations built with PowerPoint timeline templates. Incorporate your site with a voice assistant feature and call-to-action button. A delay of mere two-seconds in web page load time can increase the site's bounce rates by 103%. Therefore, a good website is a must-have for businesses to launch products digitally. 
Study Your Competition
It is always profitable to study your competition and its marketing strategies in today's world of cut-throat competition. Research why customers should choose your product and what makes it different from your competitors. Explaining your USP to the customers will help them differentiate between your brand and others.
Overview of your marketing position in your niche to expand your marketing tactics. Conduct a holistic SWOT analysis to analyze your strengths, weaknesses, opportunities, and threat from your competitors.
Content Marketing 
Content is the new king of digital marketing. No marketing plan is complete without a content marketing plan. It can amplify brand awareness, spike website traffic, build leads, and convert sales. Spread your product launch and its features like wildfire with a top-notch content marketing strategy. Some techniques to levy for content marketing are:
Social Media Advertising- With 3.81 billion people using social media globally, it remains one of the top platforms for firms to launch their products. Facebook, Twitter, Instagram, and LinkedIn are the perfect mediums for you to promote and with customers. 
Email Marketing- Email marketing is the most cost-efficient method to increase awareness among existing and new customers with new products. Create an email campaign with attractive launch offers and coupons that make them come back to your site. 
Video Marketing- 90% of users say that videos help them to make purchase decisions. Therefore, form appealing and short videos of your new products that compel your audience to check out your product. Brief product explainer videos on social media like YouTube have the potential of generating leads beyond measure. 
Influencer Marketing- Reach out to micro-influencers on social media with a good follower base. Endorsing your product through them can instantly make your new products a hit.
SEO-Friendly Content
Crafted the perfect launch content? Don't know how to garner organic search results for your content? Leveraging Search Engine Optimization techniques are a requisite for every digital marketing plan today. Integrate your website, blogs, and social media posts with the right SEO tools to rank higher in the search engine page ranking (SERP).
SEO Plugins and Link Building Techniques with keywords will give you merit over the others to rank higher in Google's SERPs. SEO can pull organic and inorganic traffic to all your promotional platforms. SEO-friendly content especially comes in handy to receive ROI on your Google Ad or PPC campaigns. 
Track Your Progress
After implementing all these marketing strategies, you must track your results. Employ metrics to measure the performance of your promotional tactics. Comprehend the success of your marketing activities and determine the ROI of your digital campaigns. 
Utilize metrics like Google Analytics, Marketing Qualified Leads, and Funnel Conversion Rates. Design some baseline KPIs to select the appropriate metrics. Conduct beta tests for your launched products and ask for customer feedback. Adding metrics to your marketing plan will guide you to distribute your marketing budget wisely as well. 
Wrapping It Up:
A leading American ice-cream brand Ben and Jerry's turned to social media marketing before hitting its new flavours in the market. Its campaign rendered a huge success among its followers as it tempted its audience in the right way. 
With the launch failure statistics so high, you wouldn't want to add your product launch campaign to this list. The marketing steps mentioned in the article are the need of the hour for every business owner to launch new products. Planning is just as vital as execution. Plan your marketing strategy with these tips and have successful launch campaigns. 
You may also like: Grand Opening Goals – 5 Tips That Will Help You Launch Your New Business In Style