Click here to get this post in PDF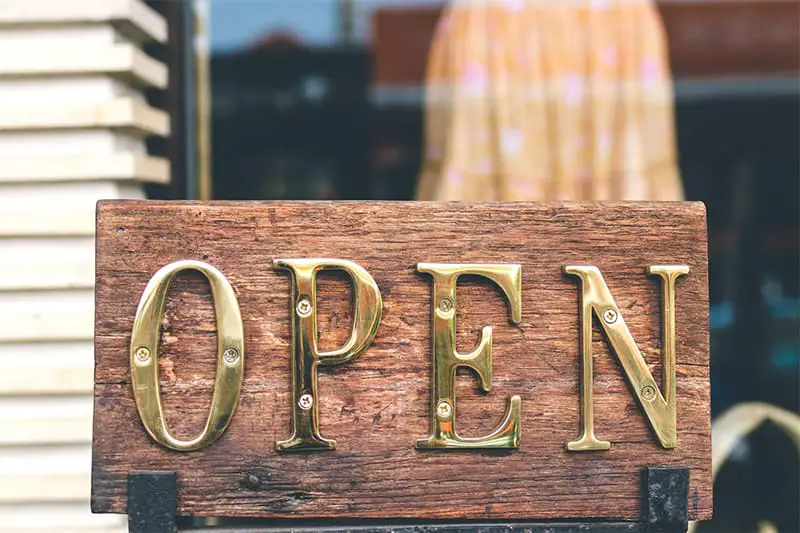 The year 2020 might be presenting some economic challenges, but there are plenty of opportunities available in some sectors. While hospitality is taking a hit, industries such as health, digital marketing, computing, delivery businesses, and cleaning services are experiencing high levels of demand. If you are looking to open a new business, it is essential to have a well-thought-through strategy and a grand opening with a bit of pizazz. Here are five tips that will help you launch your new business:
Plan a Visual Feast
Building a brand that people will recognize and remember is a crucial step when creating a new customer base. Make sure you splash your brand logo, slogan, using an electronic message center, and brand colors around in your shop or office, on the website, on your social media pages, and on any printed collateral that you are distributing. If you have an event launch planned for post-COVID-19, start investigating fabric banners and media walls so you can make an impact.
Set Yourself Up on Google
Create a Google My Business account and make sure that your location, opening hours, phone number, and website are all correct and available. The majority of customers nowadays search online for the goods and services that they need, so making sure that potential customers can Google you is essential. After you have done this, people will even be able to get directions straight to your store or office.
Invest in a Well Designed Website
Given that so many people are likely to find you online, you need a website that is clear, easy to navigate, and very user friendly. Try to think about what questions people may have, and do your best to provide as much helpful information as possible. People want to be able to do their own research, find the facts they are after, and make a purchase as quickly and easily as possible.
So, try to limit the number of clicks to purchase, make the customer journey straightforward, and regularly update the information with any frequently asked questions or new information. In the majority of situations, you will have a lot of competitors out there working to target the same customers, so make sure your website can service customers as smoothly and effectively as possible.
Spread the Word
Now is the time to shout from the rooftops about your new business. Ask your friends and family to share information on social media. Get in touch with old business colleagues to let them know. Advertise on social media or in your local paper. Get on the phone and start pitching to people who you think could benefit from your product or service. If people don't know that you are out there, they can't fall in love with your new business, so spread the word and make sure that as many people as possible hear about you and what you are doing.
Create a Grand Opening Offer
Everyone loves a deal. Give new customers an extra incentive to come on board by creating a grand opening offer. People can be a little reluctant to try something new, especially if they have a tried-and-tested current option. However, if they know they are getting an exclusive discount or a gift with purchase, it is often enough of an incentive to give something new a go.
Starting a new business can be overwhelming and challenging, but put a plan in place, work hard, and you will be putting all the right foundations in place to build yourself a stable future.
You may also like: Top 5 Tips for Setting Up Your Own Business