Click here to get this post in PDF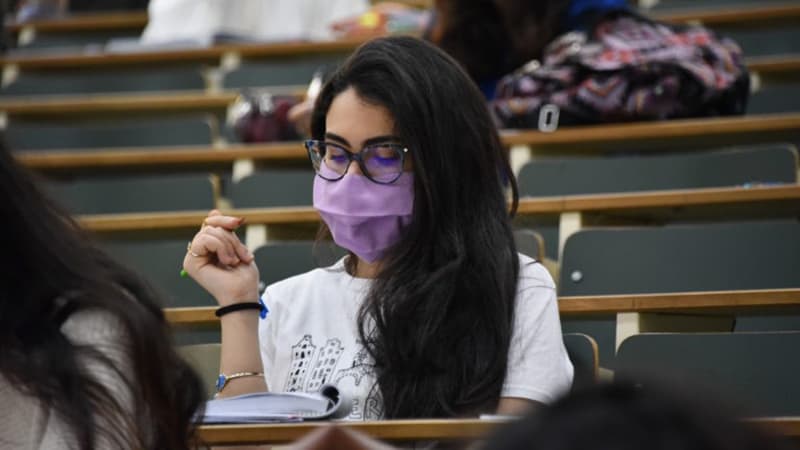 In the current circumstances, each and every field is trying to stay afloat and not come to a complete halt. There are, of course, sectors that are being more affected by the global health crisis, and one of such fields is definitely higher education.
The thing is that many external factors affect the performance of this industry. It relies on the ability of the student to attend classes together safely, pay their tuition fees, and travel freely (because, most commonly, students opt to travel to different states and even countries to receive the higher education of the best quality possible). Universities and colleges are very dependent in this sense, just like any correlating educational service, for example, cheap essay writing service.
Now, there are more questions than answers. What should be the main message of higher education institutions to the current and potential students? How should they plan their enrolment? Should they just postpone their business until the coronavirus is dealt with? All of those are hard-hitting questions that have no easy solutions. Still, let's look at how the industry in question is adapting to the new circumstances.
Higher Education Marketing During Coronavirus
Right from the start, pretty much all educational institutions decided to assure the students and their parents that the business will shortly be as usual. After the initial suspension of classes in real life and the transition to the online learning environment, the main message of higher education establishments was that of pure confidence that in the Fall, everything would return to normal.
So, the marketing campaigns in the sector are not slowing down at all. In fact, they will be picking up in the amplitude quite soon as the current academic year comes to a close. Still, marketing strategies will need some reassessment and adjustment to fit absolutely new narratives and messages to the public.
The Virus Will Inevitably Change Student Behavior
Firstly, there was the initial impact of the virus. The need for higher education took a very low priority: people were hoarding essential products and adapting to the new realities of life and work at home. Now that we are through with this stage, people are starting to think about the future and what life will be after the coronavirus.
As a lot of people are becoming unemployed, many are considering changing their main field of work to something else that will guarantee employment and salary in the aftermath of the virus. This is where secondary and even tertiary education comes in – it is projected that the need for education programs and certification will only increase. It is up to education establishment to guess the needs of new students and cater to them.
Additionally, a major shift in education might occur as consequences of the virus. A new student may be more inclined to receive their education and attestation either over the internet or locally. It will most likely happen due to the declining economic situation, and smaller institutions might get a big win out of this whole situation.
How Educational Institutions Are Handling the Public Interaction
Many higher education establishments reassess their messages and incorporate new mediums of communication and interaction with students, which is a great side effect of the global pandemic. It seems like most of the established higher education brands are handling their public relations with great sensitivity.
They express complete support and understanding of how unfortunate the global situation is. They are reaching out through multiple online mediums, including several social media, video format, and e-mailing students directly. It is a great tactic to fill their current student with hope and encourage them to return to the campus as soon as the quarantine measures ease up.
How good the universities and colleges are handling the situation with their current students is also important to how the prospective learners look at specific institutions. Many successful education brands try to retain a lot of flexibility in their upcoming programs and enrollment to ensure that the prospective students will feel cared for.
Of course, most of the establishments have entered the online media realm, because there is no other way to successfully and sufficiently interact with their students. Those universities and colleges that choose to remain silent and retrospective will lose a lot in the end. It seems that the most important things that education brands have to do to accrue a good internet rapport with existing and prospective learners are to be relevant, adjust your image to be understanding, and be sincere.
Higher Education After the Crisis
Still, no one can safely say what will come next. Will the global pandemic be defeated swiftly so that the next academic year will start smoothly? Or maybe it will continue to be a nuisance for a couple of years, crushing any possibility of traveling to study? Nobody knows for sure. One thing is certain: for higher education institutions to survive, they need to be ready to change their message and adapt rapidly in today's environment.
You may also like: How Apprentices Have become the "New Norm"