Click here to get this post in PDF
Government statistics show there has been a rise in the number of apprenticeships in the UK in recent years. Many youngsters are viewing apprenticeships as a preferable alternative to going to university. A study of almost 3,000 young people in 2014 found that more than half of the respondents said they would be interested in an apprenticeship rather than going to university. In a separate study it was found that employers ranked apprentices 15% more employable than youngsters with degrees or other qualifications. So prolific has the rise in apprenticeships been that skills minister Matthew Hancock urged young people to consider an apprenticeship, referring to them as the "norm for school leavers who want to earn while they learn and forge a successful career."
With those embarking on apprenticeship schemes on the rise, CMS VOC explores how apprenticeship schemes are fast becoming the "new norm".
Workplace training is being viewed alongside further education
With apprenticeships gaining a higher profile, they are no longer thought of as inferior to further education. There has been a positive shift towards apprenticeships in recent years, with more and more people recognising the many benefits of apprenticeships, including having a better chance of getting a job, being given the opportunity to gain broader experiences, and having the chance to learn useful skills.
A survey conducted by the Association of Plumbing and Heating Contractors (APHC), which was released to coincide with the National Apprenticeships Week, found that out of 1830 homeowners in the UK, 86% agreed that school leavers should be considered to become involved in an apprenticeship instead of being pushed into higher education. 19% of the survey's participants acknowledged that higher education is not for everyone.
Alongside this increased positivity around apprenticeships and how they offer a credible alternative to embarking on further education, there is still an idealised perception of this type of work-based training and how it provides a stepping stone into securing a career in important industries.
"In an era where most of us work in front of a computer screen, there's still a romanticism attached to apprenticeships. They conjure up images of Britain's industrial part and a time when employers took a young person, probably a young man, under their wing and taught them the tricks of the trade."
A rise in standards in apprenticeships
In accordance with the growing demand for apprenticeships there has been an increase in standards to this type of training. The UK government has made changes to the way it assesses and approves bids from employers to develop new apprenticeships.
An independent report saw entrepreneur and educator Doug Richard call upon the government to improve the quality of apprenticeships and make them more focused on the requirements of the employer. Some of these changes includes focusing on the outcome of the apprenticeship and what an apprentice can do when they complete their training. Another change mapped out in the Richard Review of Apprenticeships Report is that all apprentices should reach a good level in Maths and English before they are able to complete their apprenticeship.
Doug Richard spoke of how apprenticeships need to run in-line with further education:
"Apprenticeships need to be high quality training with serious kudos and tangible vale both to the apprentice and the employer. I want to hear about an 18-year-old who looked at their options and turned down a place at Oxbridge to take up an apprenticeship if that is the right path for them."
Combating skills shortages
In-line with Richard's calls for apprenticeships to benefit both the apprentice and the employer, there is a myriad of benefits associated with this type of work-based training.
One of the key benefits is that apprenticeships help combat skills shortages. By providing apprentices with practical, onsite training, skills within a workforce are improved, which not only benefit the individual being trained, but also the company providing the apprenticeship, both in the short-term and in the long-term.
Qualified apprentices help fill vacancies and skills gaps. They enable employers to recruit the right candidates with the right skills, acting as a dynamic approach to tackling problems associated with the ageing workforce and skills shortages.
The increasing number of high quality apprenticeships being offered by employers in the UK are designed to develop the next generation of skilled workers and managers. They encourage new entrants into sectors that might be struggling with skills shortages by providing an alternative route to learning high skills.
With the mutual benefits apprenticeships bring to both employers and employees it is hardly surprising that the Centre for Economics and Business Research predict that in the forthcoming years, apprenticeships could contribute up to £3.4 billion a year to the British economy through productivity gains by 2022.
Also read: What the Apprenticeship Levy Means for Businesses
About the Author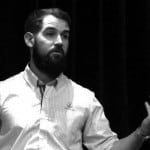 This blog post was written by CMS Vocational Training (CMSVOC), which offers a vast range of courses and training programmes across diverse sectors. CMSVOC is committed to helping people of all ages, backgrounds and industries, find the right course and training programme.  so they can progress in their chosen career or embark on a new career. CMSVOC's professional and talented staff have specialist knowledge in a wide range of industries and work with learners to help them achieve their career dreams.