Click here to get this post in PDF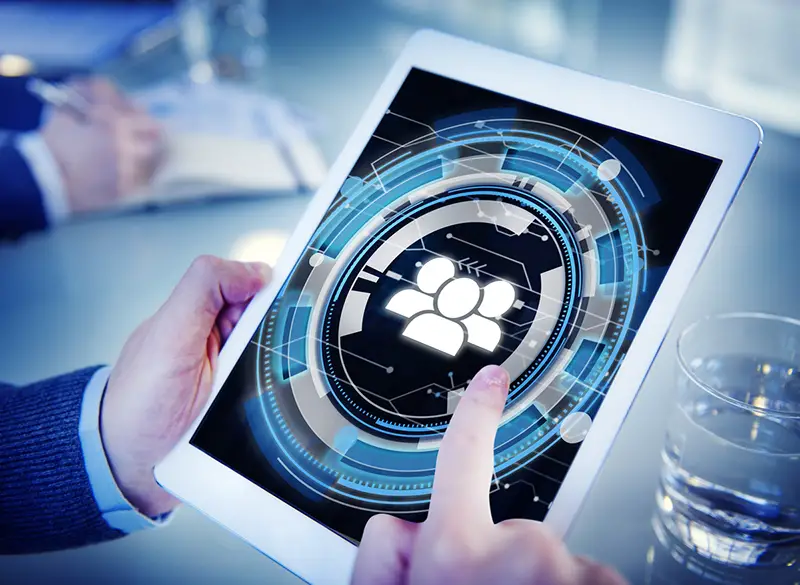 Marketing automation has been around for a while, but because of the technology and the way people use it, there may be some who do not know what it is. Marketing automation is our term for a process that automates the process of getting new customers from existing customers. Marketing automation is often a part of a larger marketing funnel, which can include a variety of tactics, including email marketing, social media, regular newsletters, content marketing, SEO, and so on.
Corporate software can handle marketing just as it handles the management of tasks, processes, employees, and sales performances. Corporate software such as OKR Software is trending at the moment among businesses, whether established, start-up, large or small. We need these kinds of software tools – uipath vs microsoft power automate – to help us achieve automation, so that working practices are as efficient as we can make them. We will want to measure, for example, our performance levels in customer engagement and marketing, so that they become efficient processes for our business. That is, they improve website traffic and are productive, time-saving, and cost-effective.
Marketing automation is becoming more and more popular among businesses of all sizes. Marketing automation tools are perfect for companies that want their business to be more targeted and efficient. Because marketing automation is so effective, it has also become the most popular tool in the digital marketing automation toolboxes of companies these days.
Marketing automation is the use of technology to automate the marketing process, enabling organizations to collect, analyze, and act on data to improve marketing effectiveness. It can be used to send automatically, re-send, or track email communications, manage call center systems, automate web content, and track website analytics. It is a process that helps companies use analytical insights to automate their marketing efforts. This turns one's attention away from the old ways of marketing, like buying expensive ads, and instead focuses on using data to make smarter decisions. There are now countless reports on how marketing automation is helping companies like Amazon, Spotify, and Microsoft grow. 
As a marketing manager, you know the pressure is on. Your team's work is crucial for your company's growth, and if they aren't productive, your company will suffer. But how much is too much? If you're like most people, you've experienced those moments when you feel like you can't do it all and can't focus on your work at the same time. You feel like you're constantly working overtime just to keep up. Here's how marketing automation can improve your team's workflow.
Marketing automation can be a major player in your organization. It can help improve the efficiency of your team, by minimizing the amount of time spent on mundane tasks. The marketing automation tools can increase the productivity of your team by automating routine tasks. Marketing automation can help minimize the clutter and noise of your team, by ensuring that there is a consistent flow of information across the organization.
Many marketing teams struggle to work in a way that is sustainable and acceptable for everyone in the team. There are a lot of factors that can cause this, with the most common being work-load, time spent on email, and the all-consuming nature of work. This can cause several issues, such as the perception that work is not progressing and that there is no chance of success.
Marketing automation can lessen pressure on your team's workflow. Marketing automation software can help your team focus on the work they should be doing, rather than trying to remember what they did yesterday and how to get back to it today. Using marketing automation can help your team focus on what they do best, which means they will enjoy working on your campaigns instead of triaging email.
Marketing automation has gone from being touted as a nice-to-have tool, to the Holy Grail of marketing. Unfortunately, some marketers are choosing to ignore it because of its perceived complexity. While marketing automation is not without its complexities, it is not as hard to understand as some make it out to be.
Every business that wants to succeed must do things that help them obtain the lead they need, to obtain the customer they want. Marketing automation is one of the ways you can do that by automating marketing activities that you would otherwise have to do yourself, thereby freeing up your time to work on more important tasks.
This is helpful when it comes to gathering customer feedback, gathering leads, and increasing productivity. Marketing automation also allows companies to send pre-scheduled emails to their subscribers to stay in touch, make sure subscribers are aware of upcoming events, and help companies improve their marketing efforts. Marketing automation is important in the modern business world because it makes doing marketing easier and helps companies reach their goals. Marketing automation is an incredibly useful tool that can work wonders when properly employed.
We look to all kinds of automation when we are a business. This is how we grow to new heights whilst keeping our expenses to a minimum.
You may also like: The Key Differences In B2B And B2C Marketing Automation
Image source: Rawpixel.com