Click here to get this post in PDF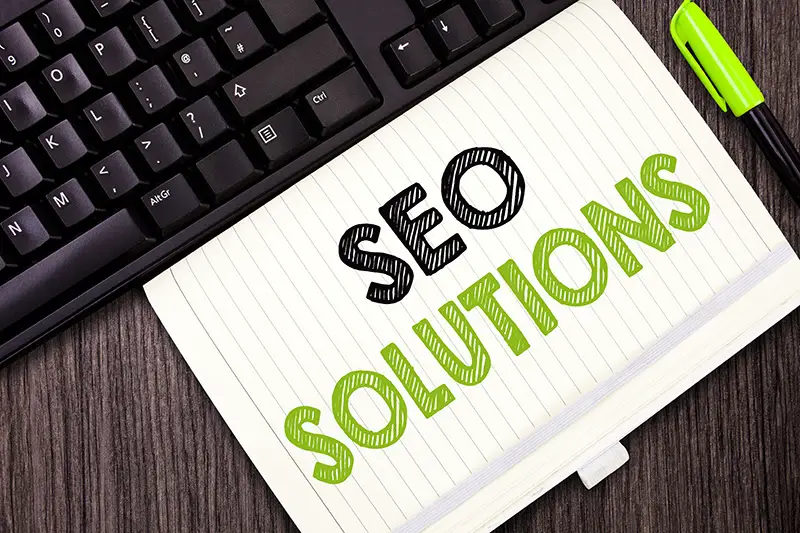 2.14 billion global digital buyers – these are not just numbers but your key to business success. With new business opportunities, the digital world has become more complex. While most are in search of digital marketing solutions, they put 70% of all global desktop search traffic at losing risk.
For brands, SEO is crucial, as it is the best way to meet their needs and requirements. SEO is one of the most reliable ways to reach your potential buyers. Just think about your last activity on search engines! Which of the many results seemed reliable for you? Most likely, you tried to find your most relevant results from a search among the top-ranked suggestions. 
A Quick Overview
Understanding the importance of SEO is your first step to taking your business to another level. SEO is complex, however, with professional eCommerce SEO services, you will easily achieve a top spot in SERPs and get a wide range of business benefits. 
With so many offers out there to find a service that ideally meets your business goals, it is crucial to evaluate right for not getting out of the competition. Below are some steps which can guide you.
1. Define your SEO Goals
Boosting your presence in the SERPs is crucial, however, if you create well-defined SEO goals, you will get more than it. It will impact the overall results and help in getting more customized solutions. Due to it, you will be able to earn more leads, sales, and better overall performance. Nailing down your goals will help in making more stable actions.
2. Make your Research 
With so many offers around, it is crucial to research and pick the company, which will meet your goals to the best. The market is competitive, so without a service that will cover your business goals timely and accurately, you will fail to reach your customers. Check out all the essentials and SEO challenges and make sure they will be faced as needed.
3. Ask for a Customized Offer
Having a solid strategy plan based on your business needs will give you a clear understanding of whether you are in the same boat with the SEO strategists. Professionals know their job well! Just some details about your company are enough to get a step-by-step report. It is one of the best ways to understand if you are paying for your needs.
4. Check out Case Studies, Reviews, and Testimonials
You can get persuasive reasons to select a certain service in some simple steps. Experience matters! Just check out what other marketers think and what results they share. These are powerful tools for you to understand if the company is trustworthy. You can check online reviews, as well as ask for reports. It is another way to find out if you make a good investment.
5. Be Clear about the Budget
Investing in SEO is key to having a successful business and better targeting your audience. Your marketing budget can play a crucial role in the implementation of strategies. That is why it is important to fix the budget for effective strategy development. Besides effectively spending on channels, an accurate budget plan will keep you away from additional expenses and help effectively scale up your business.
Conclusion
SEO has become more important than ever! Organic traffic is the base of your business.  Visitors that come from SERP's organic results have a specific intent. If you succeed in meeting it, you will increase your business ROI and get your business growth. Improved ranking and visibility don't come in a day. However, if done properly and strategically, they will promise you long-term business success.
You may also like: SEO best practices for ecommerce websites
Image source: Dreamstime.com