Click here to get this post in PDF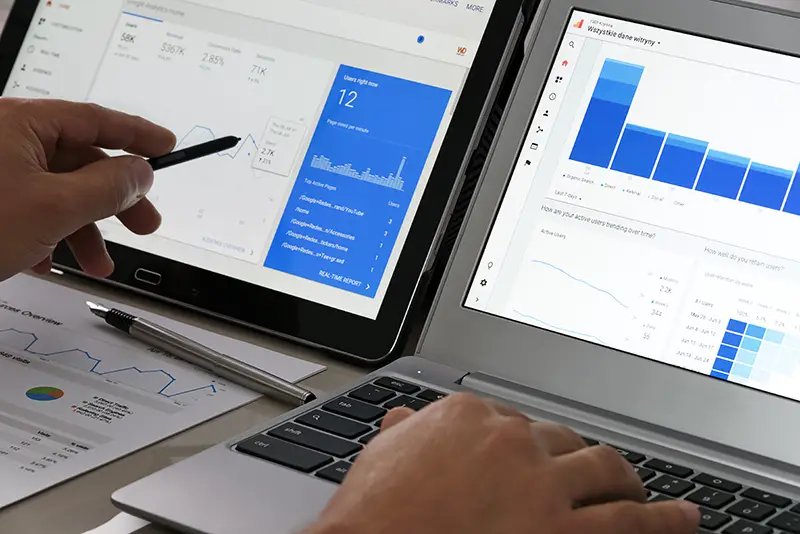 This article contains affiliate links. For more info, see disclosure.
Making sales through your ecommerce store isn't as easy as some would have you to believe. Many people are selling the same product as you, and cutting through the noise is difficult.
Some businesses choose to market their products through social media, while others will use paid ads, and there is nothing wrong with either strategy.  
Today we will be looking at how you can promote your store through ecommerce SEO and the best practices you can follow to sell more products online.
On-page optimisation
For your website to be found online, the search engines such as Google need to know what your page is about. This is done through something called on-page optimisation.
On-page, optimisation is the technique of making sure Google knows exactly what your page is about by using the correct structure on your website.
The correct structure will consist of including the most important keywords within your heading tags, meta descriptions, title tags and within the content on the page too.
Without the correct structure, the search engines won't know what your page is about and as a result won't be able to show it to potential customers. On-page optimisation is difficult, so if you don't know what you are doing, you should consult with an SEO agency.
Off-page optimisation
Getting other websites to link to yours is a great way of increasing your visibility on the search engines. Getting people to link to you though isn't going to be easy and if you want people to link to you then you either have to ask them through outreach or you need to produce the best content there is and hope people link to you over time.
Hoping people link to you isn't a strategy you can use to grow your ecommerce website so you should have a content plan in place that will market your ecommerce store.
Unique product descriptions
Most ecommerce websites are guilty of using the manufacturer's descriptions for a website so if you are doing this you should stop. If your ecommerce website is competing against an established website and you both have the same descriptions for your content who do you think Google will rank higher?
Writing product descriptions can be tedious but it does help with your search engine rankings. If you can't write these descriptions yourself then consider hiring out this to a writer or freelancer.
Creating unique product descriptions for your ecommerce website is going to help capture more organic visitors from the search engines which will increase your sales over time.
Blogging
If you have an ecommerce website and you are not blogging then you are missing out. Most websites won't link to a product page or a home page and will only link to the content.
If you have a dog food ecommerce website, for example, getting people to link to your dog food product page is going to be difficult, but getting people to link to an ultimate guide on looking after a Dachshund puppy is going to be an easier task.
Not only will producing content like this attract links to your website but also over time it will rank to bringing in people consistently who are in your target market.
Internal Linking
Internal linking is when you link from one page on your eCommerce website to another. This process shows Google what your most important pages are and also builds up topical relevance.
If we go back to the dog food example, if two eCommerce websites are competing for the term "dry dog food" and website 1 has one page about dry dog food, whereas website 2 has a product page and 20 different articles talking about the best dry dog food, the benefits of dry dog food and anything else that can be covered, it's going to give them a better shot of ranking over the first.
You can use topical relevance on your eCommerce store to build up your website's organic traffic. To get started think of questions your customers may have on your products and build out blog posts about them while internally linking to your main pages.
You may also like: Essential SEO Tools For A Successful Business Website
Image source: Shutterstock.com