Click here to get this post in PDF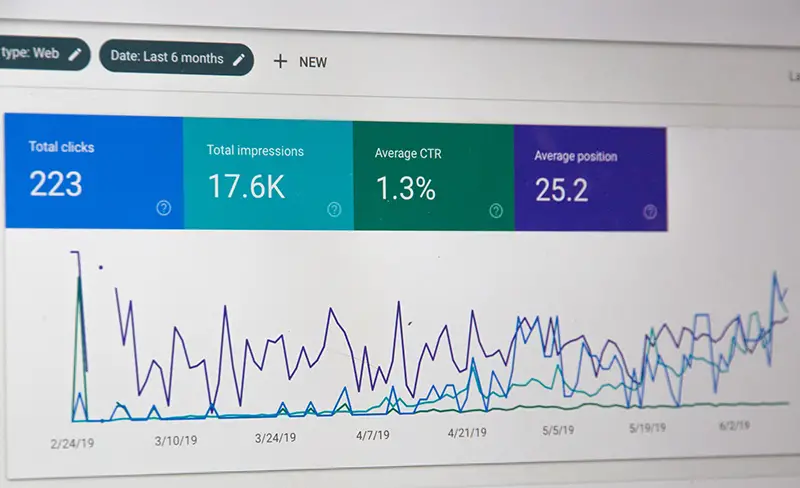 This article contains affiliate links. For more info, see disclosure.
Every business owner who has tried to gain online exposure knows that SEO can be a bit of an uphill battle. Since no one really knows for sure how Google works, some strategies can be hit or miss. When something works, you don't know what you did right, and when your website's rankings dropped, you have no idea what went wrong. All these normal ranking fluctuations may seem arbitrary, but they're not. If you have a careful look under the hood, you'll see that your website is made up of many small components, all of which can influence Google rankings.
To understand what these components are and, most importantly, that all your SEO efforts don't go to waste, you need the right SEO tools. These can give you essential insights about your page rank, indexed pages, top keywords, and errors so that you know exactly where you stand and what improvements to make to surpass your competitors.
Keyword analyzer
Although the best keyword practices have evolved a lot over the years and the focus no longer falls on over-optimizing links and website copy with big commercial phrases, keywords have remained just as important. The key to success lies in understanding what your top-performing phrases are, and what phrases need work. Unlike a few years ago, when businesses struggled to unnaturally fit in dozens of competitive phrases in the website copy, hoping for ranking improvement, now quantity is not as important. Instead, you have to focus on finding the most relevant keywords for your niche and place them in the content naturally, understanding user intent.
Keyword analyzers are useful tools because, in addition to showing you your top-performing keywords, they also have keyword research and analysis features. This way, you'll have a clear overview of low search difficulty, high search volume keywords and plan your campaigns effectively.
Rank checker
The ultimate goal of every SEO campaign is to boost your rankings so that potential customers can find you easily on search engines. Once you get there, the benefits of your business can be amazing. According to Backlinko research, the #1 result on Google has an average click-through rate of 31.7%, and it's up to ten times more likely to receive a click than the last result on the page. The top five results on the first page alone account for more than 67% of all clicks. Meanwhile, less than 1% of Google users click on the second page. With that in mind, it's obvious that you need a page rank checker to monitor your page rank. Page rank checkers can detect your website's position depending on keyword, location, and device and give you access to relevant data you can use in your campaign.
And, because SEO is a competitive race, rank checkers also monitor competitor performance so that you can compare the results. There are many great tools on the market for this but, if you're just starting out, a free option such as Rankchecker.io is a great idea because you can save money on your campaigns.
Backlink checker
Backlinks are the bread and butter of search engine optimization but, unfortunately, many business owners don't know that. Launching a website and optimizing it is the first step but, to get it to the top page, you also need to have high-quality backlinks pointing to it. According to one study, more than half of web pages don't have a single backlink pointing to them. What's more, 91% do not get any traffic from Google, and that's mostly because they don't have links.
But, like most things SEO-related, things are a bit more complicated than buying backlinks in bulk from cheap web directories and unknown blogs. When weighing the power of backlinks, Google also takes into account their relevance and domain health. If you've had your website for several years now and you've run campaigns with more than one SEO agency, then you could definitely benefit from a backlink checker.
Backlink checkers are tools that crawl the Web in search of all links pointing to you and give you detailed reports. With them, you can find out which of your pages are linked to and by whom and decide what to do with them. For example, if you find out that a famous blogger has reviewed your product and linked to it, you can even leverage that link. But, if you see that you have hundreds of spam links from irrelevant or potentially malicious websites, you can alert your SEO team to remove them.
Website auditor
Even if you're doing well, you should still conduct an SEO audit from time to time. This can tell you things such as:
If your pages have missing META titles and descriptions
If your pages don't have enough text
If your focus keywords appear in your titles, headings, and descriptions
If the site map is missing
If the website has crawling errors
If you have enough inbound/outbound links
If your website is optimized for mobile users
If your website has enough social signals
If you don't have a large SEO budget, the good news is that you can find many free SEO audit tools that check for the most important factors and then give you a website rating. They're not perfect, and if you want to check all your pages or get in-depth data, you will have to invest in a paid one, but for starters, they're a great option because they can still catch major errors.
Competitor analyzer
While the biggest part of your SEO efforts should be about improving your website's performance, it doesn't hurt to know what your competitors are up to. Granted, a competitor analysis tool might not give you in-depth insights about their SEO strategy, but you can find out things such as their page rank for various keywords, their top keywords, number of links, and the websites that they have the most links from. You can use SEO competitor analysis tools separately, or you can invest in a premium SEO tool that offer this feature, among others.
You may also like: Check Your Website's SEO: Free Analysis Tool & Audit Report
Image source: Unsplash.com