Click here to get this post in PDF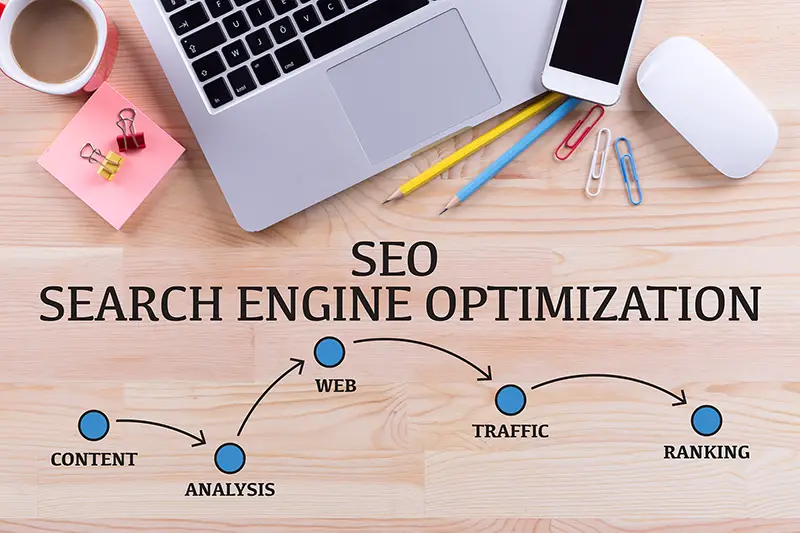 An SEO audit is just like taking your car to get its oil changed. You may know that regular car oil change is essential for a car's maintenance and extends the life of the vehicle. 
Without SEO audit, your website's life will be limited, and traffic would eventually slow down.
What Is an SEO Audit, And What Are Its Types?
An SEO audit is a process in which the technical infrastructure of your website is checked regularly to ensure the long-term success of the website's performance. The review carried out on your website focuses on strengths and weaknesses from a number of perspectives:
1. Technical SEO: In this type of audit, you find out how healthy your website is from a technical point of view. It lets you discover improvements such as crawl issues.
2. On-page SEO: This is an audit that focuses on the visible elements of the site, such as copy and imagery.
3. Off-page SEO: Here, you can review how off-site activities can be improved, such as link building.
SEO audit is highly essential to keep your SEO strategy up to date. By carrying out an in-depth review of your website, you identify actions that you use as the starting point for the online strategy of the business. If your site is not appropriately optimized, you will miss out on a significant amount of search engine traffic and attention from your potential customers.
Why Do You Need to Carry Out an SEO Audit?
When your strengths and weaknesses are highlighted with an SEO audit, you will be able to establish strategies or rebuild existing ones to steer your website towards a better position in the market. Many reasons explain why it is so crucial. Let's look at each one by one.
Building your online presence without looking at the competition is like building the tallest skyscraper without knowing how tall other skyscrapers are. To survive in any kind of market, you should know your competition. With a good SEO audit in place, you can easily identify competition, their strategies and come up with plans accordingly.
Backlinks are a critical part of the Google algorithm. The more reputable links you have, the higher traffic you receive, hence the better your site ranks. With an SEO audit, you will be able to determine how many backlinks are pointing back to your website. How many are spammy? How many backlinks has my competition compared to me?
Helps Build a Content Strategy
Once you have analyzed the market, have sketched your plan, and identified your keywords, it is time to come up with a content strategy. This strategy should not only focus on quality but also on other essential factors such as keywords. If you want to grow as an online business, keywords are highly essential in building up your brand online. These are phrases or words that audiences use to search for content. You can use a keyword rank checker tool to find out trending keywords according to your industry.
How Does a Website Rank Checker Help?
We have spoken in detail about how SEO audit helps a website in analyzing its market position. However, to carry out this procedure, you need to have essential tools to help you determine where you stand. With the right website rank checker tools, you can find out how your website is performing.
A website rank checker tool will surely help you build strategies that will take your site to new heights. You do not need to acquire any sort of training to use a website rank checker. Online keyword rank checkers, along with other essential programs, are easily accessible on the internet. You just have to find the right website that provides you with all SEO-related tools in one place.
Which Website Rank Checker Tool Is the Best?
You will find many websites that offer keyword rank checker, plagiarism checker, backlink maker, domain authority checker, and various other website rank checker tools. Let's take you through some of the most well-known tools that you can get your hands on.
SearchEngineReports: Search engine reports is the best website that offers the ultimate solution to all SEO-related tools. You can carry out a detailed audit using its tools.
Website:https://searchenginereports.net
SmallSEOTools: Small SEO Tools is another amazing program that has a range of SEO audit tools. You can fully carry out audit tests of your site using Small SEO Tools. The results are accurate and quick.
Website: https://smallseotools.com
Backlinko: The SEO analysis and audit tools offered by Backlinko are of premium quality and should definitely be used for your website. The website offers both free and paid services.
Website: https://backlinko.com/seo-tools
Final Words
The aforementioned information will provide you a chance to understand why it is essential to audit your website's SEO after a passage of time. The tools mentioned above will also help you make an SEO audit of your site without going through any intricacies. 
You may also like: 5 Important 2021 SEO Trends Website Owners Need To Know
Image source: Shutterstock.com