Click here to get this post in PDF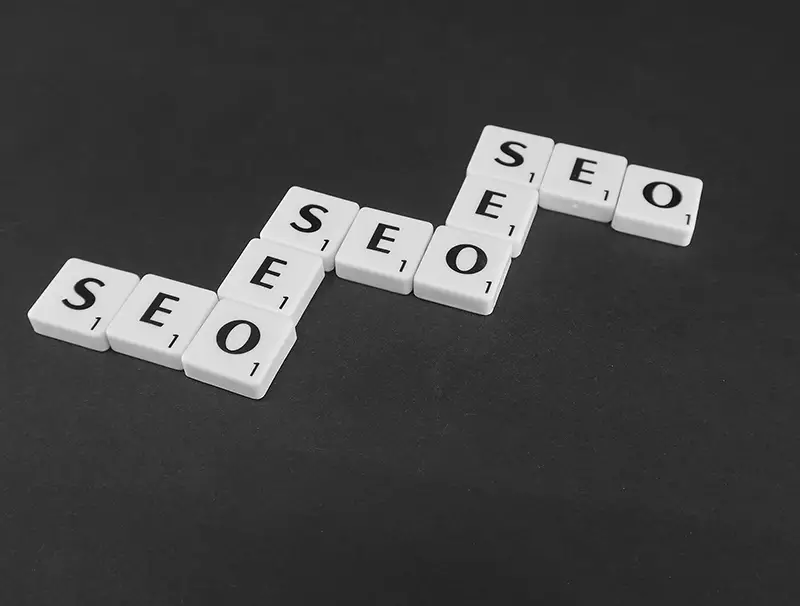 Image source: Pexels.com
Source: https://www.logicsolutions.com/countdown-holidays-24-favorite-mobile-apps-2019/
It's important to stay updated on what's going on in the SEO world, especially if you're a website owner. It's good to know the latest SEO techniques from the best experts in the field; they will help you promote your business even more and bring more traffic to your website. Today, we will discuss five of the most important SEO updates in 2021. Before that, let's tap into why your SEO game is important.
Why is SEO important for my website?
Here are the top reasons why you should be concerned with the latest SEO practices. If you've got any questions or would like to add comments, feel free to. We always appreciate constructive feedback. In the meantime, let's get back to business.
  SEO improves your website's visibility on search engines and helps bring more traffic to your page as a result.
 It also boosts your customers' confidence by increasing your website's credibility.
SEO helps you improve your brand's reputation by increasing brand awareness and ensuring that you catch your customers' eyes.
It also helps you distinguish yourself from your competitors and stay ahead of your competition.
Plus, SEO improves the user experience overall and the website's usability, turning your page into a more attractive online destination.
 It improves user engagement and conversions and helps boost your profits.
Besides that, SEO is quite cheap, so it lowers your customer acquisition cost and helps your get more marketing sales through online advertisement.
Plus, you get to reach users in all buying stages, from start to finish, meaning you get to reach a more diverse target audience.
The Most Important SEO Trends in 2021
1.      Voice Friendly Search
Source: https://www.authot.com/en/2018/05/29/use-siri-voice-recognition/
According to ComScore, 50% of all online searches were voice by 2020, while 50% of all smartphone users used voice technology every day. Voice search is quickly growing since people are running out of time and in need of a quicker search method. Since speaking the words is faster than typing them, mobile users choose this search method more often. Check out this short guide.
Learn how to optimize for voice search. Pick the right topic, structure your answers, and optimize both long-form and short-term content for voice.
Rank your videos in search results, and make sure your page loads fast.
2.      Core Web Vitals & Page Experience Optimization SEO benefits
If your webpage does not pass the Core Web Vitals assessment, this might affect your ranking on Google. That's because Google chooses to prioritize pages by experience and help them (the more experienced) get a higher ranking in the results. If you want to gain more page experience, you should definitely check out this web crawler online and take action towards your goal. You must check your score and see where you stand. Plus, you should also check the algorithms of page experience and make sure it contains Core Web Vitals.
3.      Mobile-Friendly Content
Creating mobile-friendly content is one of the best SEO strategies today. So many people use their phones as their main browser device! Make sure you understand how people consume data on their mobile devices first. Then, create a headline that sticks and promotes your article's content. Make sure you create a summary of the article you've written and start with a creative opening line.
You should also chunk your content into smaller pieces and share all the related content at once. You could use anything from short paragraphs and whitespace to subheads, images, lists/bullets, and different word styling.
4.      Video Marketing
The first thing you need to do is learn how to create a high-quality business video for your website. Once that's done, map out a social media strategy that sticks. The most popular social media platforms for video marketing are Twitter, Facebook, Instagram, YouTube, and LinkedIn. Learn how to promote on each one of these platforms by checking out this online guide.
Now that you know how to personalize your video marketing strategy, make sure you've got enough time to put your SEO strategy in practice. Make your video attractive, exclusive, and unique. Don't forget to reply to live comments on the website and experience with use cases as often as you can. Learning what your audience likes more will help you promote their favorite content further on.You can keep a check on trending content on youtube and blog through RSS Feed Reader.
5.      Brand SERP Optimization, Knowledge Graphs & Entities
I briefly mentioned Knowledge Graphs somewhere above but here we are again – this is one of the most important SEO trends in 2021, so this is why I'm highlighting it again. Here's what optimizing your brand SERP shows.
Check out the Knowledge Graph to get a gist of what Google has on you
 Research the top stories about your brand on all search engines
 Get access to top stories about your brand
SERP helps you get more info on the videos produced
What are your website's relayed entities? SERP optimization helps with this too.
What are the two biggest trends in search?
Now that we've looked at how 2021 looks like, let's see what the biggest trends in SEO are overall.
  Search intent. This means what Google gives users when they type what they're looking for. Search intent types are informational "What is the best SEO strategy?", transactional "SEO signup page," commercial "Best SEO Strategies," and navigational "SEO login platform."
 Google's AI algorithm. Read more about RankBrain and check out their ranking factors to stay updated on the latest SEO tools. Make sure your strategy fits RankBrain.
Wrapping Up
SEO has too many benefits in the online world to be ignored. You must stay updated on the latest SEO trends at all times and ensure that you know how to apply them to your business. Good luck and keep going!
You may also like: SEO Company Partners with Electrician to Spark Mutual Success