Click here to get this post in PDF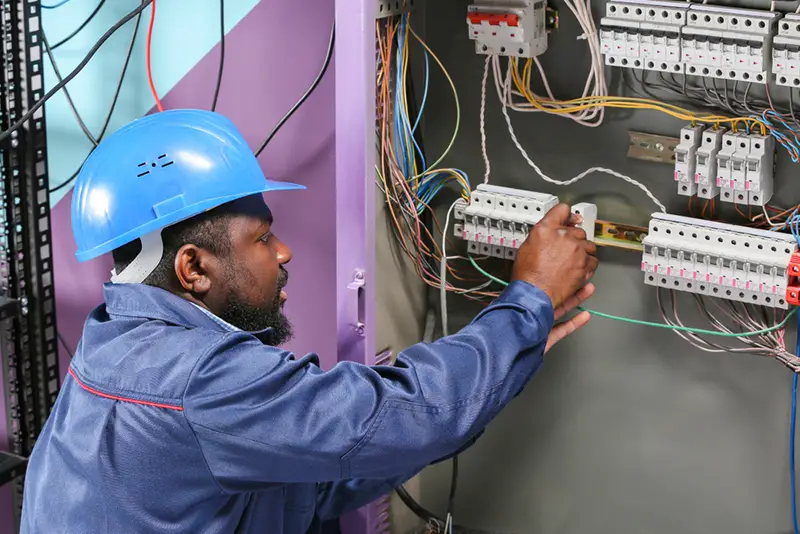 Driving local business is vital for electricians wishing to grow their operations. Thanks to technology, a vast majority of new customers are likely to find you online. While the word of mouth campaign may be effective, you cannot rely on clients to act as your brand ambassadors. Therefore, you must make an initiative on whether you want to take charge of your growth or not. But how do you do this?
By finding an SEO company that's ready to meet your unique needs. Look for a company with a reputation of helping other companies increase their online presence. And before you think that SEO, web design and marketing strategies are unnecessary, consider a situation where a new customer is in need of your services.
Currently, with the advancement in technology, very few people will seek referrals from friends and relatives when they experience an electrical fault at home. Most of them will turn to internet, google local electricians and select the best on the first page of SERPs. And yes, they may take some time to read through the ratings and reviews, but chances are, they'll choose the first or second electrician on the SERPs.
Do you want to rank high on SERPs? Then you must appreciate that these good rankings don't happen overnight. Therefore, look for an SEO agency that understands your unique business needs and uses this to create SEO strategies that increase your organic search goals resulting in a high ROI. For example, if you're dealing with emergency electrical issues, then the focus on electrical jobs for the first six months would be an appropriate keyword to rank.
The Tips and Tricks to Working with an SEO Service Company
In most cases, an electrician engages an SEO agency to boost the chances of business success. Therefore, each party has a role to play in ensuring that the partnership becomes successful.
For instance, a competent SEO company will not feel upset if you're unsure on the process. The agency is there to guide and help you. Here are some few tips to help you work with an SEO agency.
Revisit Plans
Does the SEO agency want to change something major on your plans? Let them know that you'll think about it and get back to them tomorrow. Doing so allows you to understand what was being explained to you and formulate deep questions that may hit you at night.
Develop Trust
For any successful partnership, trust is paramount. Therefore, take time to scrutinize potential SEO agencies before settling on one. Companies should ensure that the agency they settle for is the right choice. But why?
The agency will be working on their SEO to find hundreds of keywords, analyze them and select the best for these firms.
Offer to Help
Yes, you're engaging the SEO agency to rank your website. However, don't leave all the burden to them. Chip in and give assistance where you can.
Conclusion
It's not easy to start and run a successful electrical business. In most cases, half of these companies don't celebrate their fifth birthday. While this is true, your electrical business doesn't have to suffer this fate. Look out for a reputable SEO agency that relies on data-driven SEO solutions to rank your website on search engines. The agency should continually work to ensure you're retaining this coveted position. That's the only way you'll gather trustworthy client insights to deliver quality results.
You may also like: What is Local SEO and Why does it Matter to You?
Image source: Shutterstock.com