Click here to get this post in PDF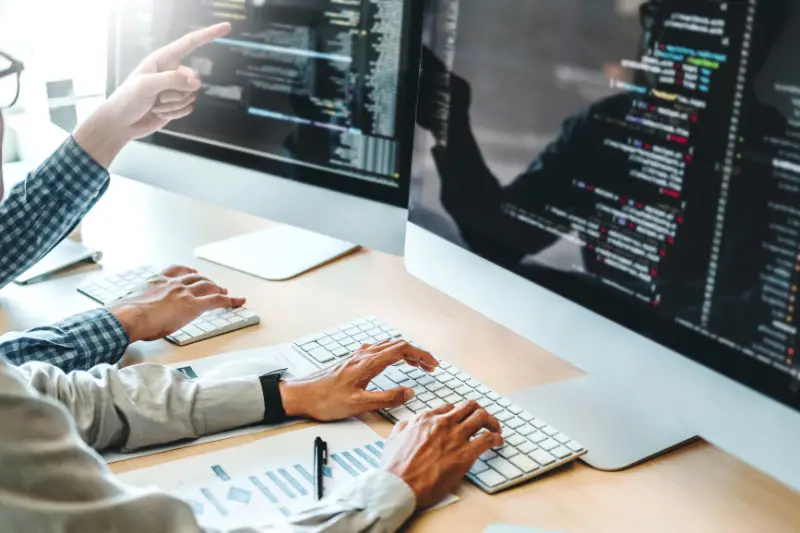 A business's website is frequently the initial point of contact between a brand and potential customers in the digital age. First impressions frequently determine the course of consumer relationships. Therefore, the stakes are high. An ugly, unresponsive, or badly designed website can harm a business's reputation and cash line. However, a well-designed, high-performing website may convert site visitors into buyers and buyers into brand enthusiasts by capturing the soul of the company.
Choosing the right platform and design team
Making the right platform choice for your website is an essential first step. This decision will determine your site's flexibility, scalability, and manageability. One such platform with a wide selection of editable layouts and powerful capabilities is Squarespace. If you want to make the most of this or any other platform, consider hiring experts like those from squarespace designer UK companies. Businesses may stand out in a congested digital marketplace by using services that specialise in customising websites to the specific demands of a business.
Attention to user experience
The term user experience (UX) refers to a broad field of study that includes anything from website navigation to colour palette. No matter how visually stunning a website may be, people will leave if it is unclear or challenging to browse. Spend time and money researching the needs and habits of your intended audience. Use design features to make the user's experience simple and pleasurable. Include an obvious call-to-action (CTA) and ensure that key information is readily available.
Search engine optimisation: Visibility is vital
It is useless if a website does not perform well in search results. Search Engine Optimisation (SEO) is a sophisticated process used to increase the visibility of your website to people searching for what you have to offer rather than just a list of keywords. When properly implemented SEO methods, your website will appear in relevant search results, increasing traffic and possible earnings. Companies should strive for a well-rounded strategy that combines technical SEO with excellent content that benefits the user.
Speed and performance: Beyond aesthetics
Today's web surfers are not very patient with slow-loading pages. A few-second delay can mean the difference between gaining a new customer and losing out on a chance. This has a direct effect on SEO in addition to user experience. Websites that run well are designed for speed, have optimised images, use simple design features, and have effective coding. Monitoring tools can be used to track performance indicators and pinpoint improvement areas.
Analytics and ongoing improvements
A high-performing website is not achieved overnight; it takes time and effort. Continuous improvement is required to respond to shifting user behaviour and technology breakthroughs. Analytics tools offer priceless insights about user engagement and interaction that can be used to improve the website. Your website will continue to be a valuable tool for business success if regular changes and tweaks are made based on data-driven decisions.
Conclusion
Creating a successful business website requires carefully balancing design, user experience, SEO, performance, and analytics. Businesses may create websites that are aesthetically pleasing and very functional by paying close attention to each of these elements, which will enhance visibility, traffic, and profitability.
You may also like: SEO best practices for ecommerce websites
Image source: stock.adobe.com