Click here to get this post in PDF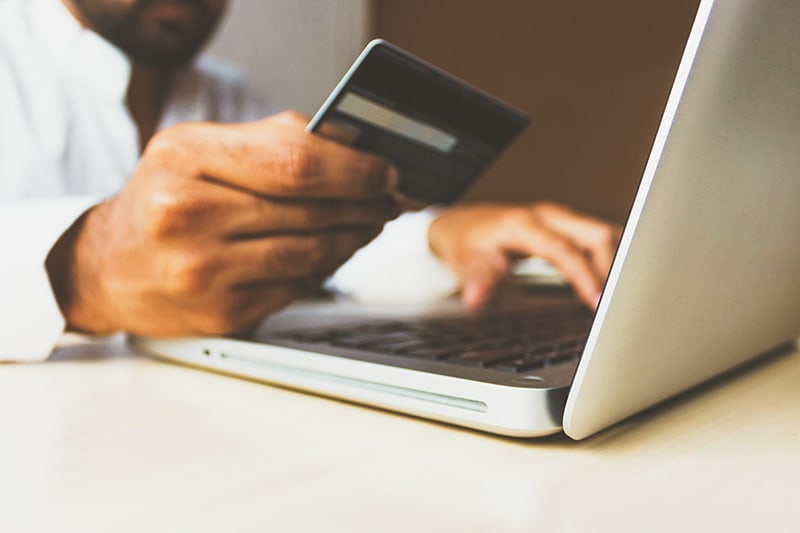 Ecommerce SEO is constantly evolving, just like the nature of the Internet. Because of this, there are always new and different ways that you can tweak your SEO strategy to keep up with the ever-changing digital landscape. Today, we're going to go through 5 steps that you need to implement into your SEO strategy in 2019.
1. Perform an SEO Audit
To analyze what's working for you and what's not is the root of all SEO especially in Ecommerce SEO.
Before you start making any changes, you need to know what you're already doing with your SEO strategy. Do you even have a strategy, to begin with, or is this your first one? If you already have a plan in effect, it's time to look at what you're doing and analyze how it's all working. Using an analytics software like Google Analytics can help you determine what keywords you're ranking for, how much traffic you're getting, and possible areas of improvement.
Doing an SEO audit will give you a good benchmark that you can use to compare the results of your efforts after you make strategic changes. If you don't know where you were, how will you know where you've gone?
2. Test Your Site Speed
While page speed has been an important SEO factor for many years, it's becoming even more vital with the increase of mobile and voice search. Since search engines are shifting their focus towards improving user experience, load time and overall site speed have become something that you cannot ignore. But, it's not just important for your ranking; 40% of users will leave a website if it takes more than 3 seconds to load. To keep your rank and traffic high while keeping your bounce rate low, site speed needs to be prioritized in your SEO strategy this year.
Site speed have even bigger role ecommerce SEO because its harder to build links which means it becomes a more important ranking factor.
There's a wide variety of tools that you can use to measure your page speed, including Google's Pagespeed Insights tool. Tools like this will tell you how long your site takes to load and break down how long each individual process on your page takes to fully load in. Additionally, you'll see opportunities for improvement, such as avoiding multiple page redirects, which can help your site's load time to go down.
3. Update Your Mobile Site
Ever since Google announced that it's working towards "mobile-first" indexing last year, websites began optimizing their mobile versions so that they don't get left behind in SERPs. If your eCommerce business hasn't started updating your mobile site to optimize content, load time and usability, then you need to get started now. To check how mobile-friendly your site is, it's a good idea to use a tool like Google's Mobile-Friendly test. You can use this to determine what your site looks like on mobile, if Google determines that it's easy to use on a mobile device and if there were any page loading issues.
There are a few things you can do to update your mobile site so it's more mobile-friendly:
Make sure the menus are easy to navigate. Your menus and categories should be clear and large enough for users to see and press on small screens without pressing other elements.
Ensure that page elements are scalable. Pictures and calls to action might not scale properly when on a smaller screen of a different orientation.
Utilize responsive design. With a responsive website theme, your online store automatically scaled and adjust all of its page elements so that it works best on mobile devices.
4. Optimize for Voice Search
Voice search started to become something to pay attention to when voice assistants started to become the standard for smartphone devices. But, now that smart home devices like Amazon's Echo and Google Home have found their way into virtually every home, it's become more important than ever to optimize for voice search. According to ComScore, it's projected that 50% of ALL searches will be voice searches by 2020; does that sound like something you can afford to ignore?
To start optimizing your eCommerce website for voice search, you need to keep in mind the questions that should lead to your business. Voice search is unique in that it's keywords are natural, conversational and long-tail due to the question format; people are asking questions with high search intent and they want the best answer fast. Your site can answer that question by including Q&A and FAQ pages, which will have those questions and their answers to help search engines easily crawl and rank you for them.
5. Build Social Media Presence
While you may not realize it, social media has more of an influence on SEO than you think. Especially this year, considering the fact that 3.2 billion people use social media worldwide (which is 42% of the current population). If your online business doesn't have a social media presence and isn't utilizing it regularly to put out quality engaging content, then you're missing out on the potential to boost your ranking on SERPs. Here are a few reasons why:
Social media is good for link building. If a lot of users are sharing quality backlinks to your site on social media, then search engines will notice and rank you higher because of it.
You can use social media to engage and target traffic. By creating and sharing quality content, users will engage with your brand and boosts the chances of sharing and linking to your online store.
Content on social media gets indexed sooner and builds authority. Attention on social media can also influence search engines to rank your site pages quicker and higher (due to the authority that social media users have).
Wrapping Up
Every year, SEO strategies get thrown curveballs, causing digital marketers to always be restructuring their approach. Your site shouldn't stay stagnant, or else you'll miss out on new innovations that may leave it in the dust. Neglecting factors like mobile-friendliness and voice search may end up hurting your online business, so be aware of changes and don't be afraid to change with them.
You may also like: Looking to Improve Your Website's SEO? Here Are 5 Tweaks You Can Try Today
Author Bio: Gonzalo Gil Shift4Shop

Gonzalo is the founder and CEO of Shift4Shop, a leading ecommerce platform for online businesses. As an ecommerce SEO expert, Gonzalo works with businesses of all sizes to help them build their online presence and succeed selling online.